VIGNETTE on GUPPY BOY
by Robin
This is a name that my sister gave him back when he was a toddler. He absolutely loved the water as a baby and still loves it as an almost-teenager.
He helped Jack and I plug many tears in the pool liner tonight. (Long nightmarish story - don't ask- time for a new liner soon)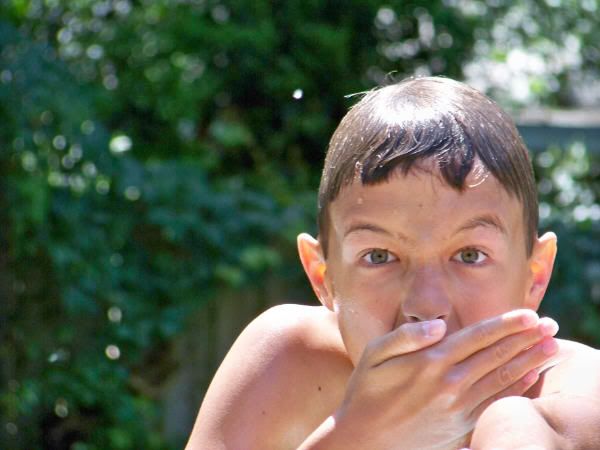 The pool is still in the beginning stages of being shocked, cleaned and ready for guests. I asked him to get in there and scrub it and he does. He's why the pool is near perfection by early May. He's doing whale imitations here. (lol)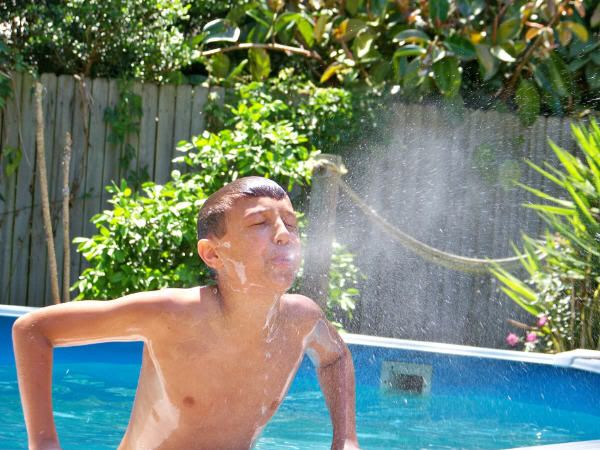 I took all these goofy pictures the other day of him with his approval. We were trying to make water freeze photographically. We had a lot of fun doing this.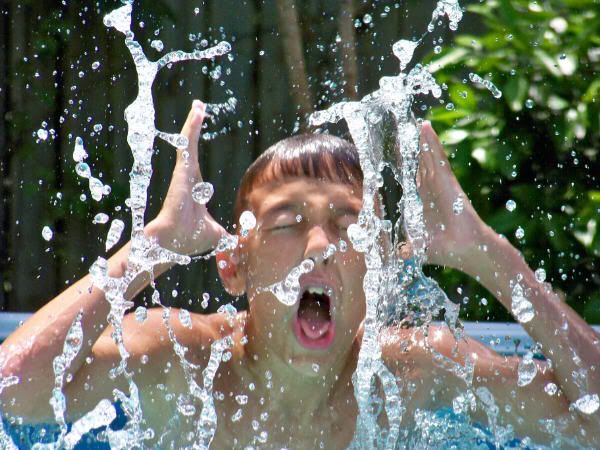 Tomorrow, we are looking closely at the weather forecast for fishing. There are several factors to consider. Mahi mahi still aren't very close "in" but they're getting there. I'm not sure if it would be better to wait a week or not. We're weighing all this.
Happy Fishing!!
Robin