FISHING CHARTERS
by Robin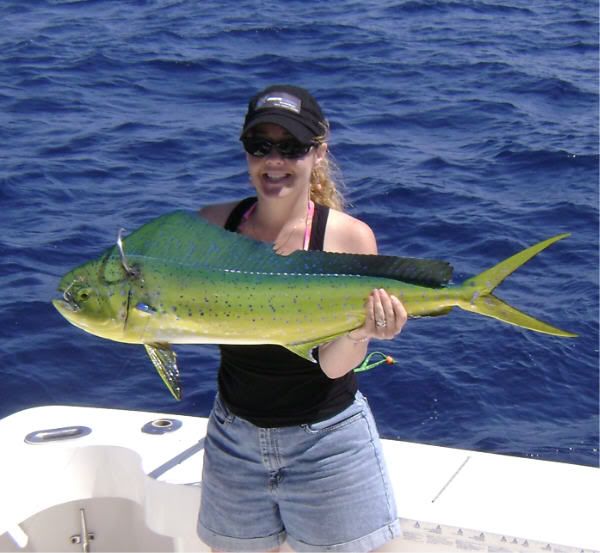 We're officially open for business this last week of May/ early June. Jack's company is having furloughs over the summer and so we thought we'd make lemonade out of some lemons.
Jack has booked a couple trips next week. I'm looking forward to fishing some, but also having a ton of pictures to sort through and post here. The mahi mahi (dolphin) have finally come in closer to shore so we don't have to spend gallons and gallons of gas trying to find them in the Gulf Stream.
It has been an awful spring for fishing. Winds were bad early on and now, we're in winds & rain. Over 7" at my house and a foot in some cities in Central Florida in the past few days. Waves went over 15 ft, but are suppose to drop in time for the charter trips.
Stay tuned for fishing pictures.