3/30/09 - NO FISH, but great pics!
by Robin
While I'm not happy that we spent 2.5 hrs and several gallons of gas running from Port Canaveral to Patrick AFB and back
not
catching fish, it occured to me that many of you might like to see the warm-weather pictures.
The weather conditions were not great for fishing early on. Jack got up early, checked date, cancelling the trip. Then, went to Home Depot to get some honey-do supplies before the rest of us woke up. By 9:30, sun was out......we decided to hook the boat up and take a look for ourselves. I packed a nice picnic lunch and off we went.
Here are the boys driving out of the Port. Jack is supervising because there is a lot of boat traffic. Not so much recreational boats but many commercial boats & freighters & cruiseliners.
We were passed up pretty quickly by this group who were eager to be pulled around while on a parachute. Not me. I don't have the guts to do be pulled on a rope to a fast moving boat. Here's the number if you feel like it.
We were also passed up by this party boat of fishermen. These are pretty reasonably priced and sometimes they will put you on fish. I can't speak for this boat in particular.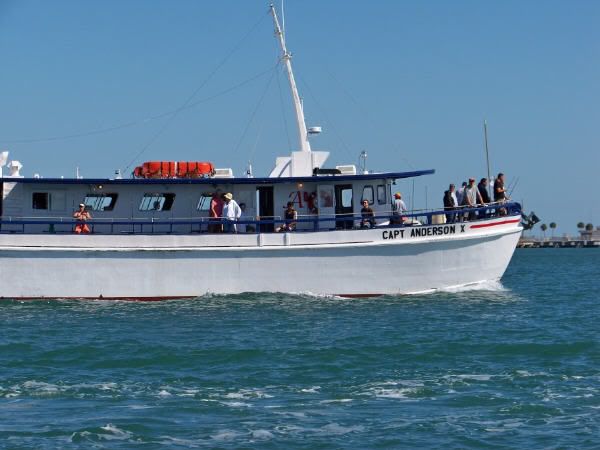 We passed this NASA - USA ship that pulls the rocket boosters back to shore. I'm going to have a fantastic post coming up later this week on this entire process. A friend of mine from USA (United Space Alliance) took photos of the recovery and shared them. WAIT until you see this proces. Grab your kids!! You probably won't find this photos elsewhere.
Mom, start googling and getting prices for your next cruise. I'm not sure if I've seen this one before.
These things really are floating cities. We have to be pretty far away from them to get a full picture.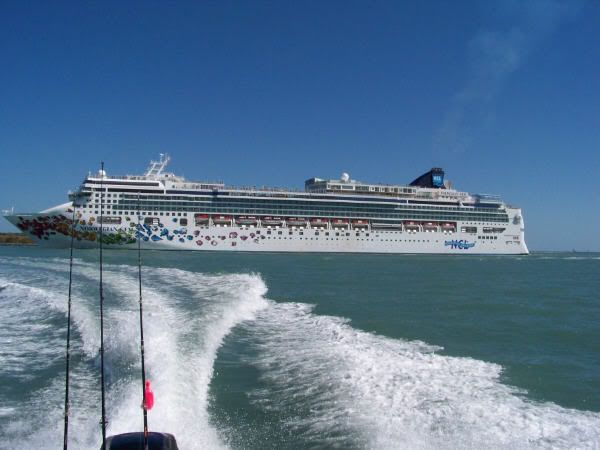 We saw these guys last time we were out with the whales. I guess we like to fish the same days. We both were heading down the beaches.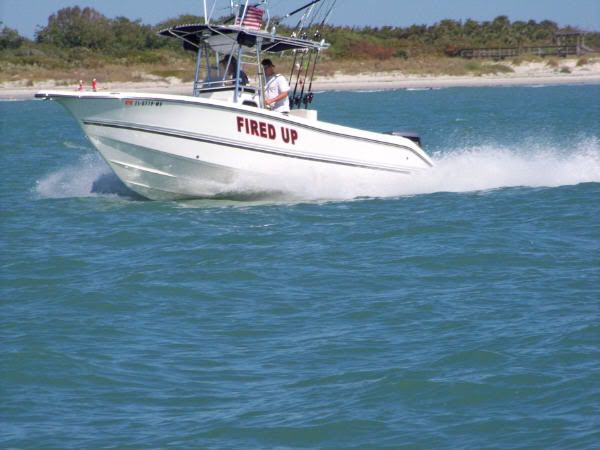 Nothing but variations of blue. Not a cloud in the sky all day. It was horrible on Sunday with all the rain, cold and today we started with rain & clouds. But, there was a 24 hr window of perfect weather (except for the winds that didn't die down).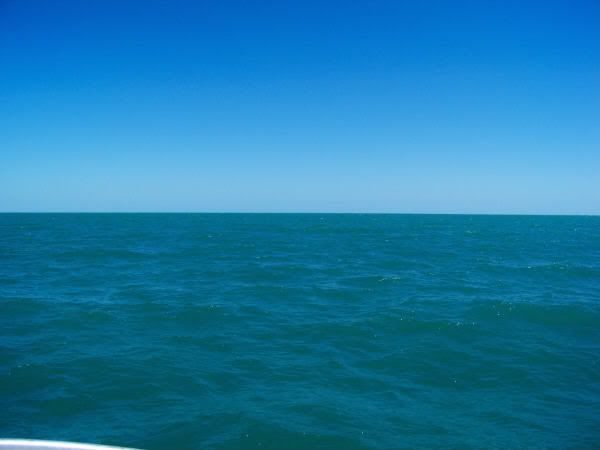 There were plenty of white caps once we got out from the protection of the Cape. This isn't good sightfishing weather.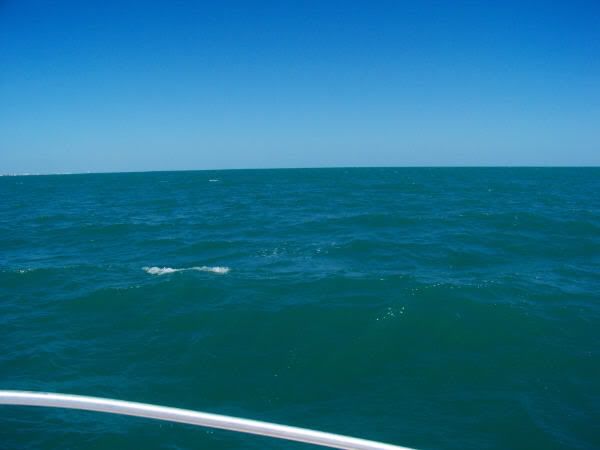 This jig saw a lot of wind but no salt water.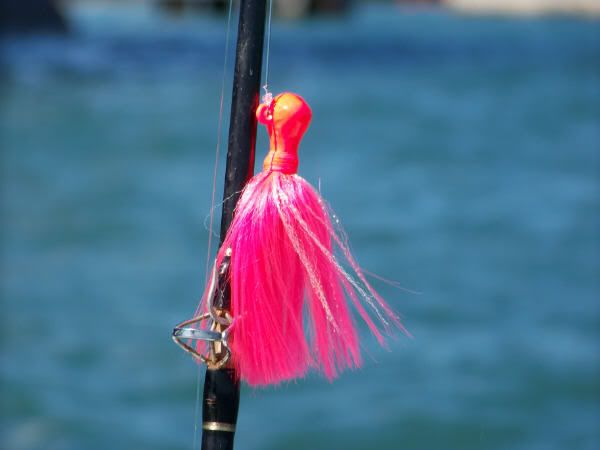 On the way back home, my focus on fish died and my focus on artsy pics increased. The boys decided to chill and talk about our eldest's time at Universal Studios on Sunday.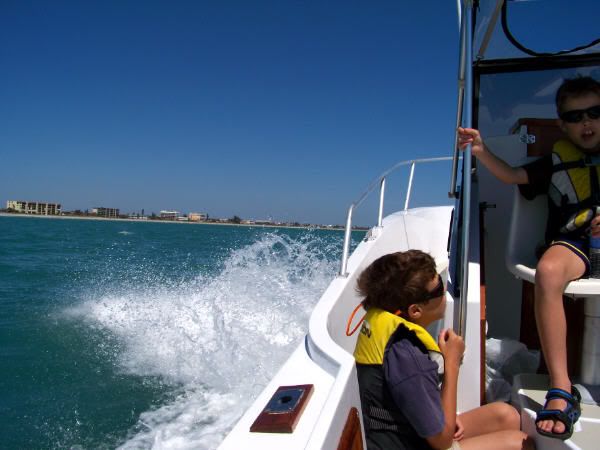 He had a lot to say for hours. He's such a cool kid. Loves theme parks!
Here is my little man who is no longer very little. I need to get him another alias. And another life jacket. Mold. It happens every year to their jackets.
I love how the kids are totally unphased at the splashing going on over their shoulders. They have very little fears when it comes to offshore or inshore fishing. I love that. They never think twice about losing sight of land. For them, it's always an adventure, or..... sometimes boring meaning they can take a good nap for hours.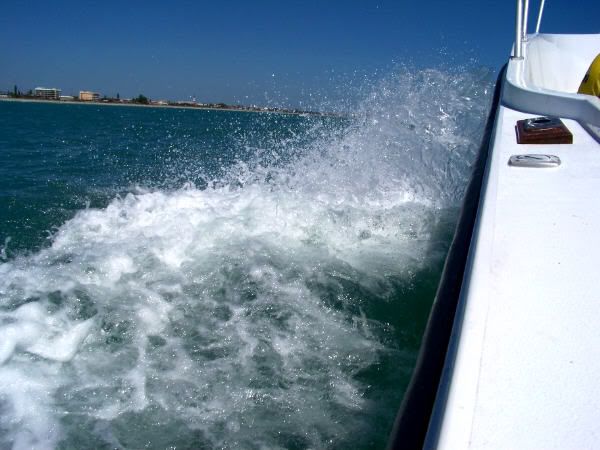 This pelican flew by and I couldn't resist a quick shot. This is Cocoa Beach.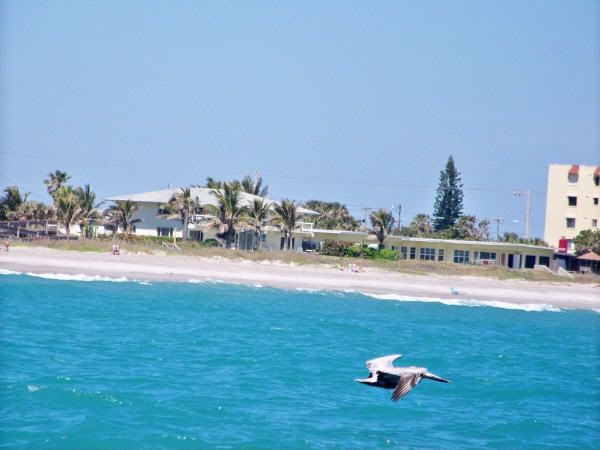 Here's Captain Jack, my hubby. He's still scanning the waters for cobia or tripletail. Not me. I'm staring at him.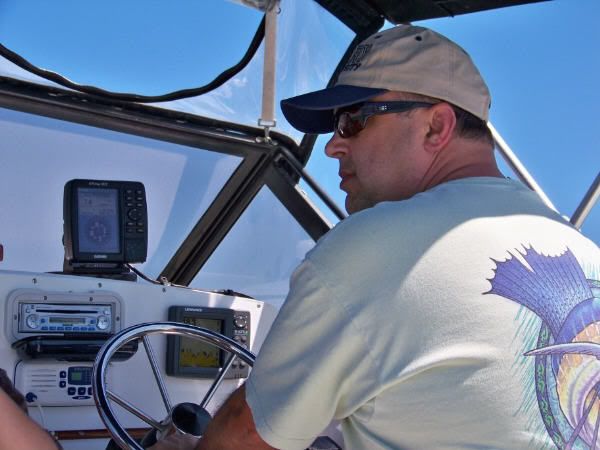 This is the NOAA oceanic vessel, BOLD. I have no idea what it does. Somebody tell me if you find out. Impressive size.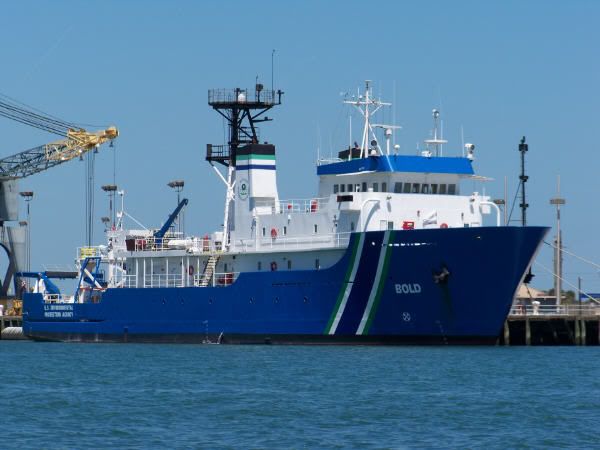 I have no idea when these tanks showed up in the 1st basin. I don't know what they're there for. This is all military - government property. Hmmm????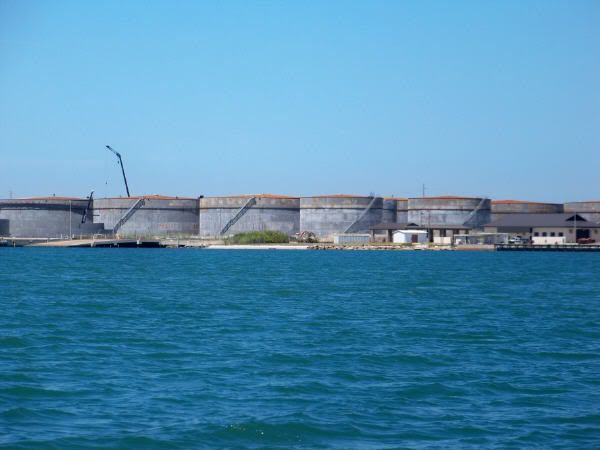 Ok, stick with me this week. My next post is on the houses & landmarks up and down Cocoa Beach.
Happy Fishing!