11/29/09 BOTTOM FISHING
by Robin
Jack was able to head offshore to fish with friends. I stayed home to take care of sick kids. However, by evening, I was wanting to make the drive all the way to the port to see what everybody caught. When I pulled up to the docks, I saw my man. I could recognize him (& his back) anywhere.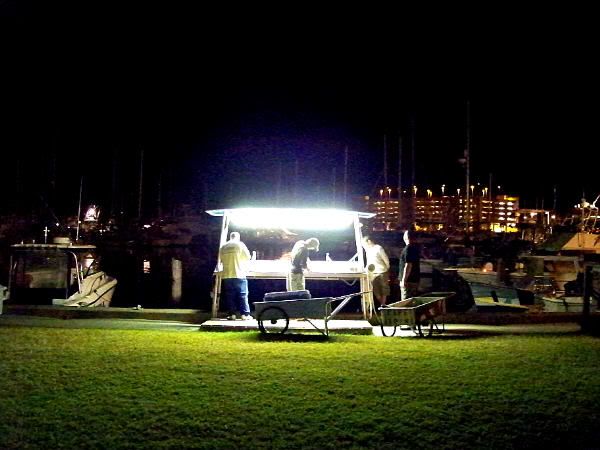 I don't have the complete breakdown, but in short, from what little I heard, they went through dozens & dozens of short red snapper to be vented & returned to the bottom. They caught & kept many large black sea bass, some trigger, lots of lane snapper and two keeper Red Snapper. I was too late to photograph those.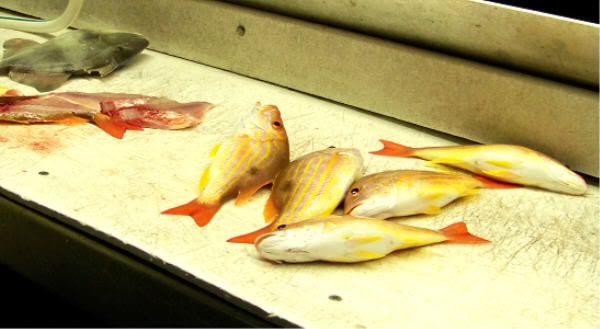 I think I also heard something about a lot of sharks down there.
The guys cleaning fish next to Jack came back with a couple snappers and a cart full of amberjack. I think he said the big one was 40 lbs. WOW. I'm thinking they were off of a big offshore boat.
So, it is short but sweet. Got a few filets for the frig. Many boats were coming back in the dark. It's strange to have such short days when making long runs offshore. All your evening chores are done in the dark, or under lights.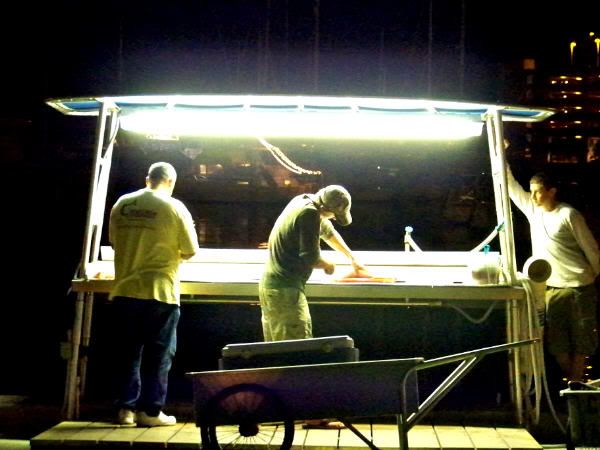 Happy Fishing. Tomorrow is suppose to be a great day on the water, but we'll probably just stay home to get ready for the work week.