POOL REPORT
by Robin
It's Open & the Sun is out!!!
This picture has nothing to do with the pool. My lovely hand model (notice in the blueberry pictures) wanted to show you his pet snail.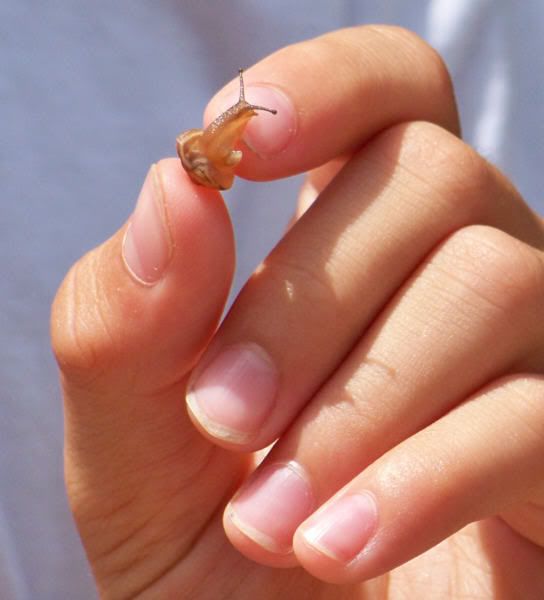 Jack has firmed up a few charters for the week. We may be heading offshore ourselves in the next day or two on Mike & Helen's boat. (from last year) I just really want to see some blue water and not the dishes or laundry. Honestly........
Happy Fishing!!
Robin