by Robin
Our floor boxes are getting repainted and new hinges. Jack didn't like the original color, so he repainted all the fronts last night. I don't have a picture of that but let's just call it eggshell or cream.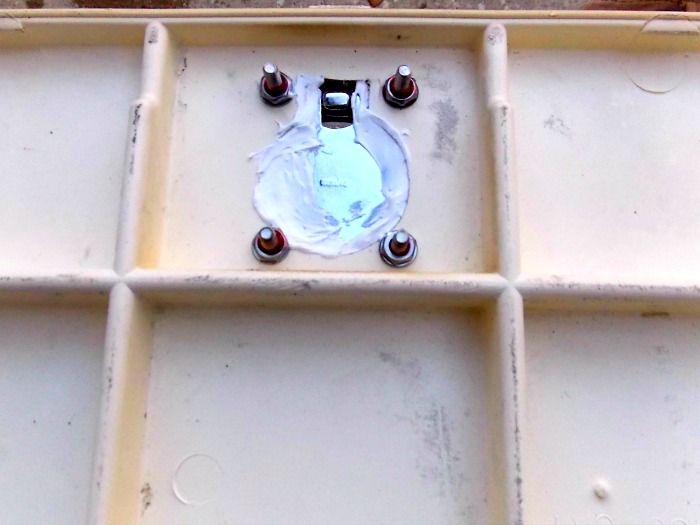 But we went from some basic pulls for anything in a house to something made for boats & nautical life.
Here is the backside of the new cut-outs and he sealed them up. He also put some non-skid on them because the last time we did this, we were figure skating across them when the floor was slimey & wet from fish.
Not exciting update, but it is progress. I think we paint the floor next and finish some last bits of teak refinishing and we're done. I want to be fishing in March. I saw a friend of ours go out yesterday for cobia and they were not in yet.