by Robin
Since Florida doesn't seem to be participating in Winter this year, we realized we may need to get prepared for the spring migration a bit sooner. Plus, our weather was too rainy for any yard projects. We decided to have our weekend date at Bass Pro Shop.
I love my man. He totally gets my hatred for shopping and yet, love of fishing. I thought we struck a nice balance of looking at boats, getting me something to snack on before my blood sugar completely crashed, then continue looking for lures, rods, knife sharpeners and such.
(New tripletail 7 ft rod on left, 2 spinner rods on right)
I'd say it was a pretty good trip, followed up with a nice lunch at Chik-fil-A.
(We're set up for tripletail, cobia, tarpon and bait!)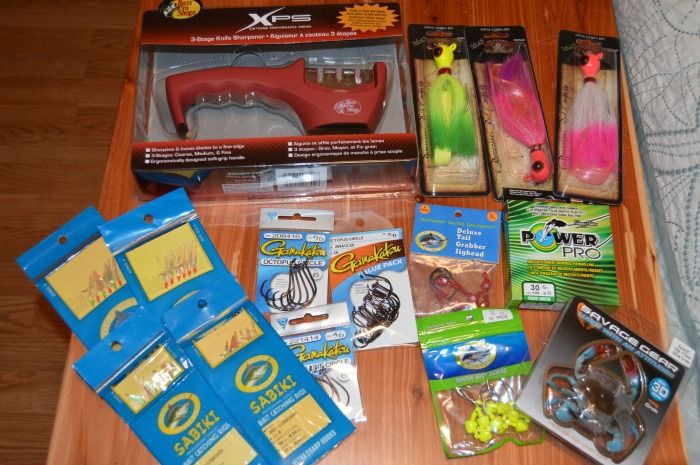 Followed by a trip to Northern Tools for more boat canopy bungees. :)
Happy Fishing!
Robin