by Robin
I think this may be a squirrel fish but not 100% certain.
Pompano.... which is not a deep water fish but in that tank. Oh well.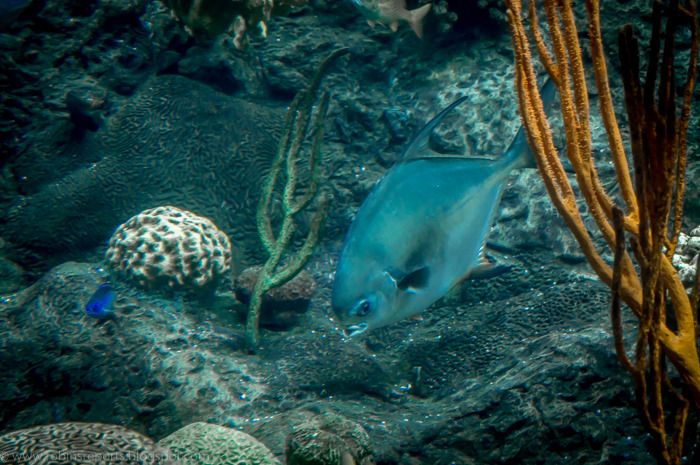 I am look-down obsessed. They are fast-swimming and I took dozens of photos just to get a couple clear ones.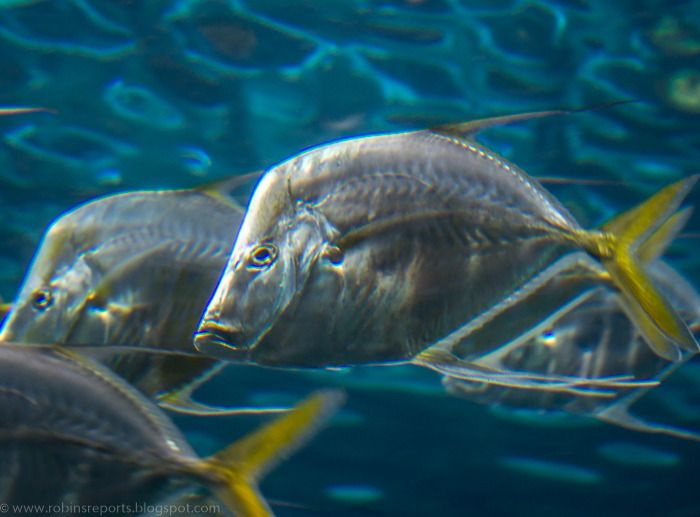 I think red snapper, but the color is absent under the blue water.
I dunno.... the eyes don't look right. Maybe it is something else.
Alamo or lesser amberjacks. Maybe some Crevelle Jacks thrown in (bottom) too.
My buddy!!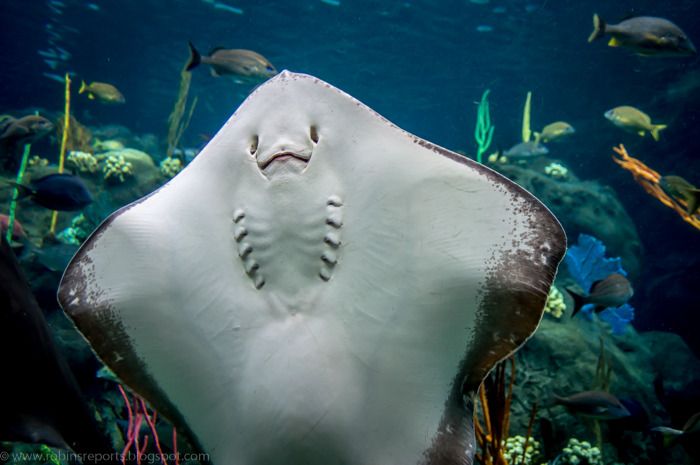 Nurse shark.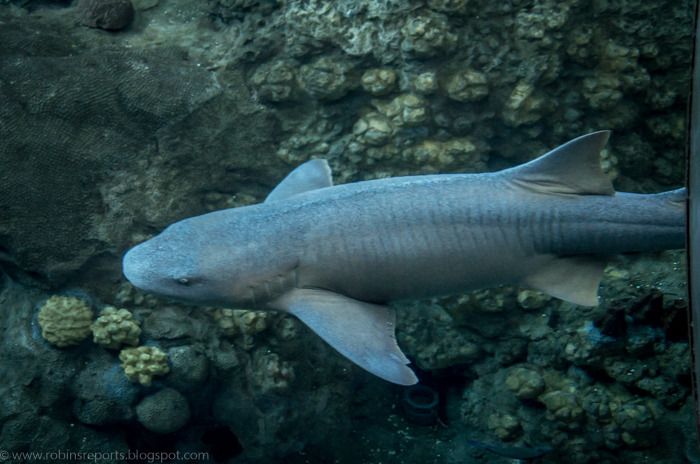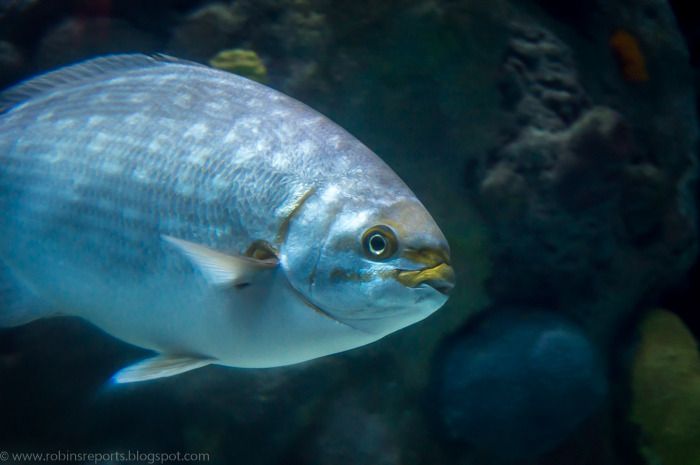 Black grouper!!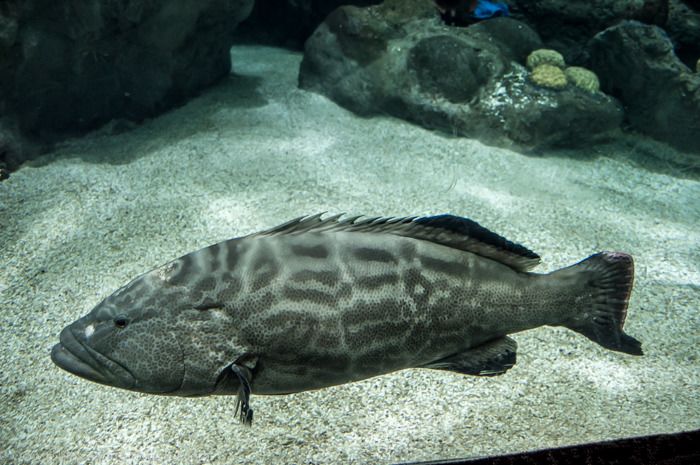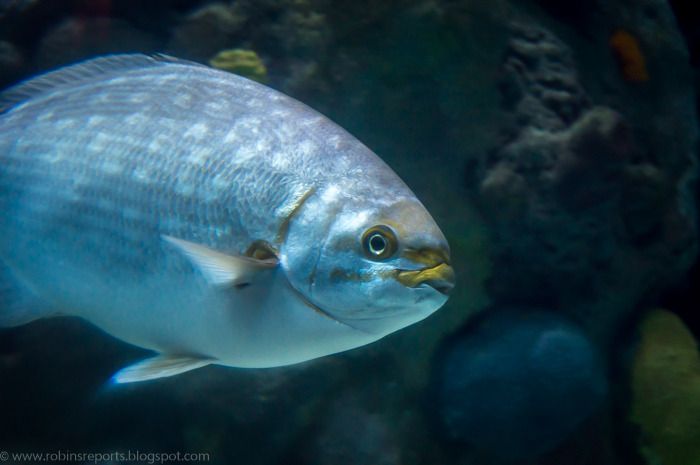 Sea Turtle - star of the show!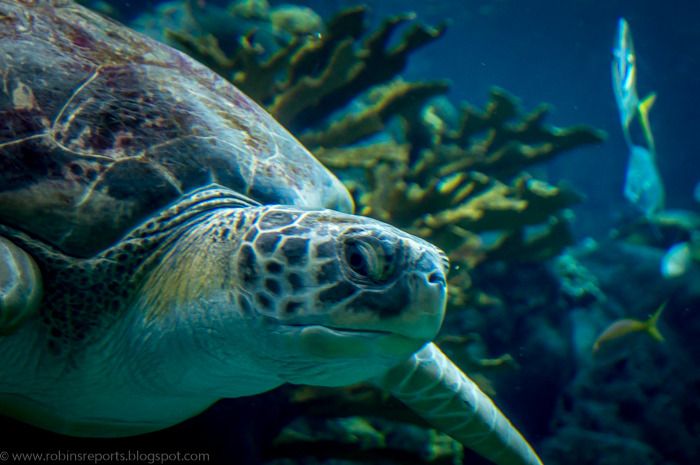 Sand Tiger shark pictures!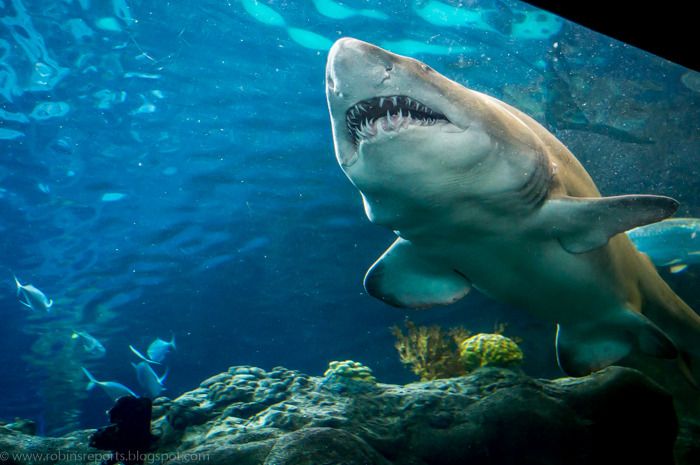 Why hello babe!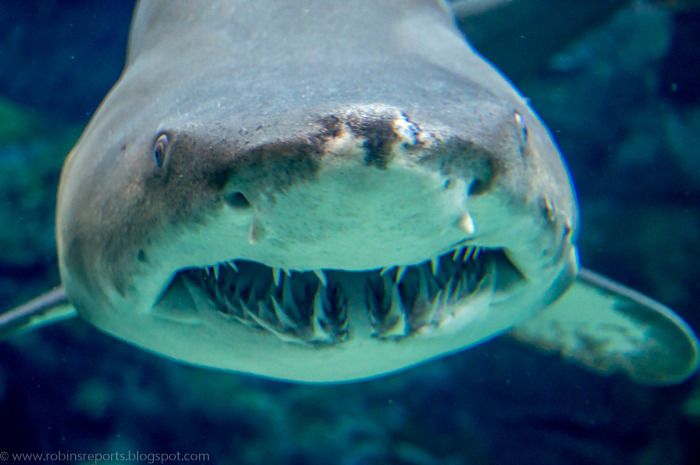 Who needs a dentist?? Not you!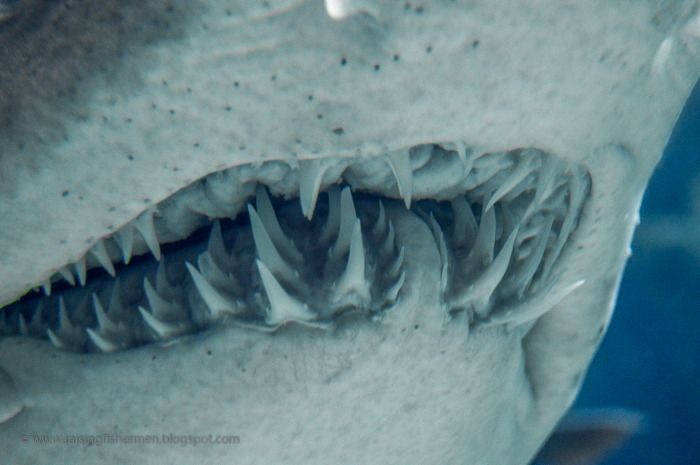 When you see bae with someone else.......... (you may have a loose tooth!)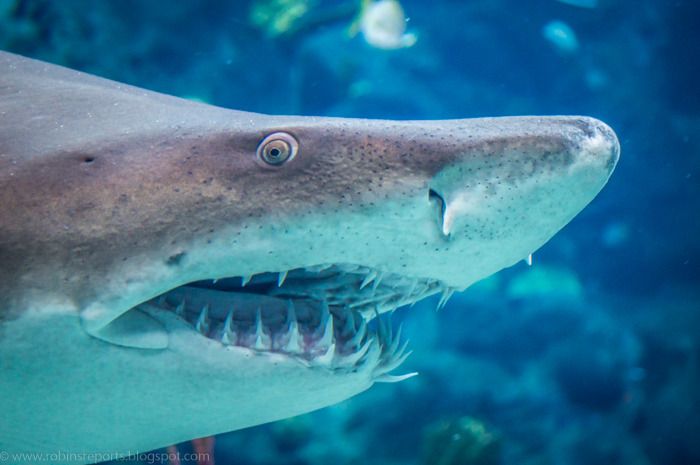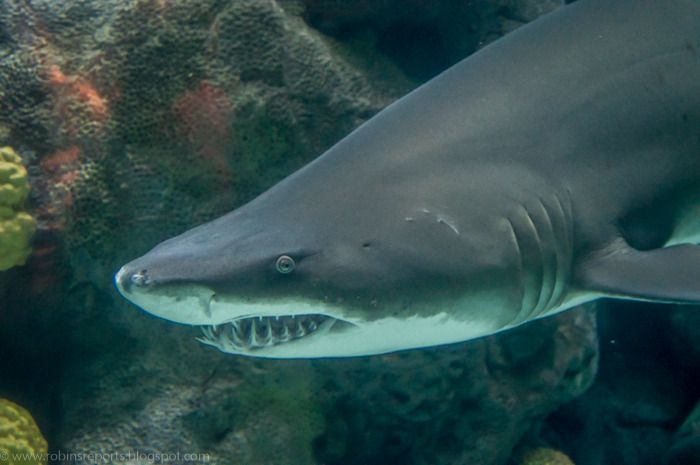 I just loved these bait ball pictures.
The first two are taken from the top of the tank during our behind-the-scenes tour.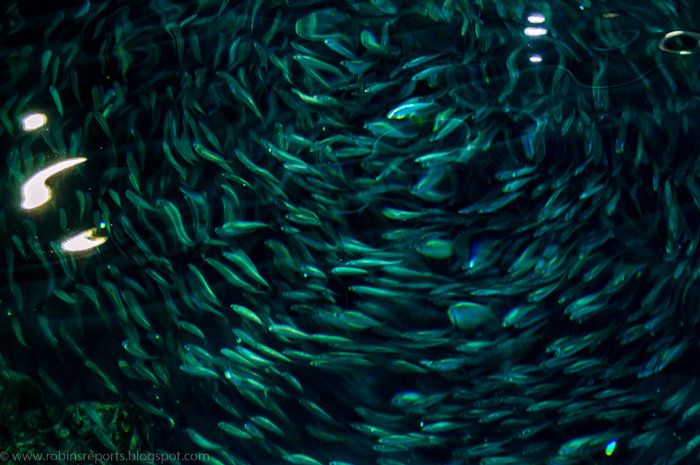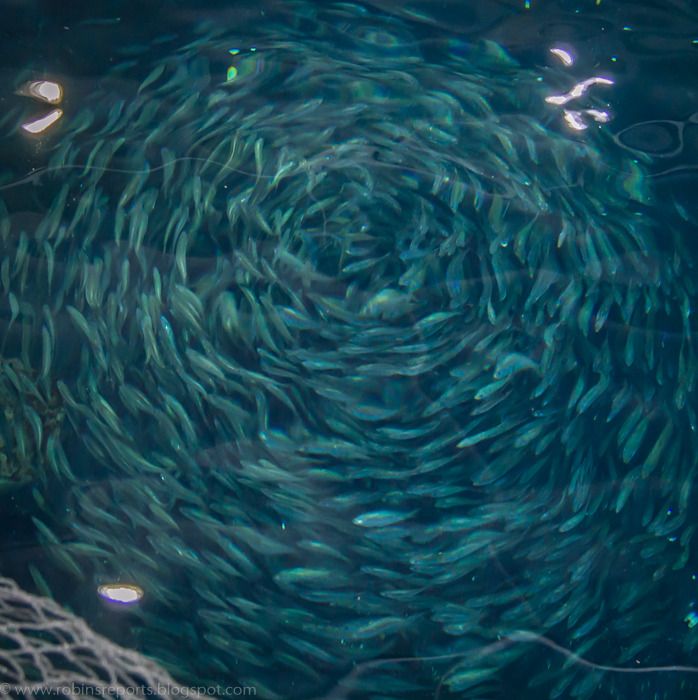 This is from down below.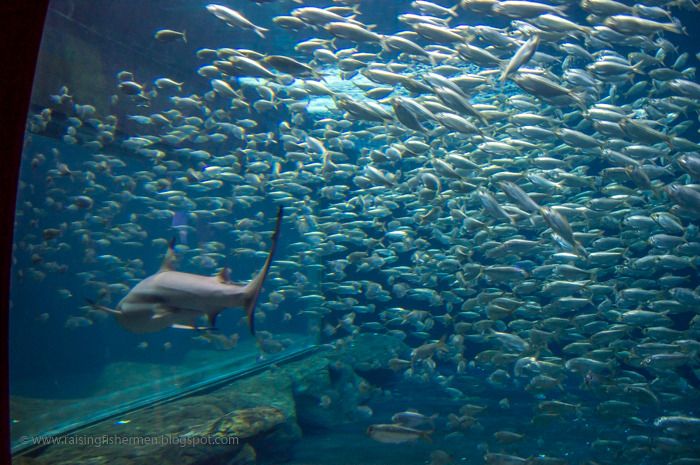 And here are pictures of the boys together.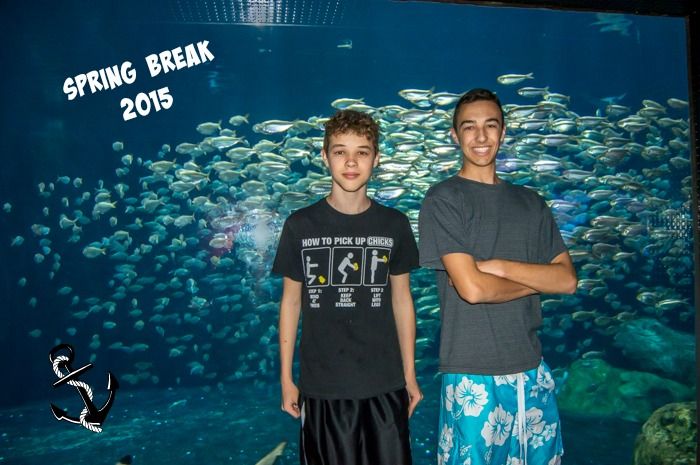 I had a little free time with my eldest while the class was doing a squid dissection. Seems like I just dissected a LOT of squid on Saturday while offshore fishing, so I opted out of that. Hope you think these are as funny as we think they are.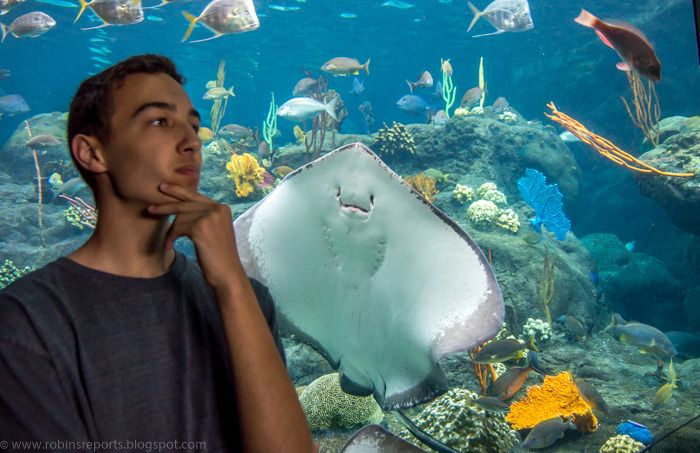 We ended up at the show, watching the divers and answering questions about sea life. I didn't downsize any of those pictures. Maybe next free day.
This is the walkway out of the tank area. It is actually smoke falling down and then a projector runs a movie onto the smoke. Then, they walked through it. Cool, almost-stain glass, effect!!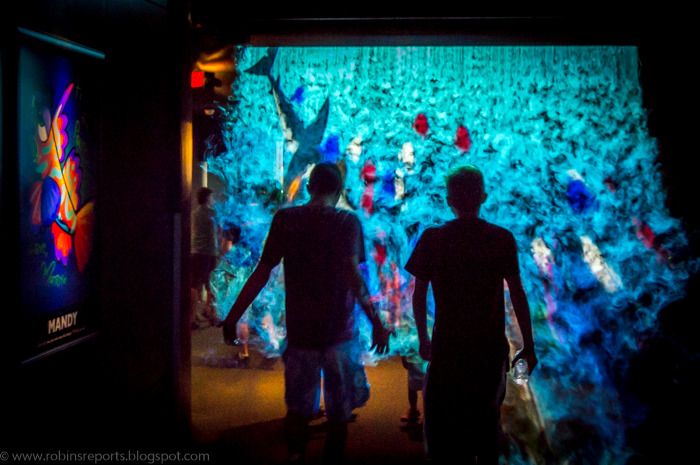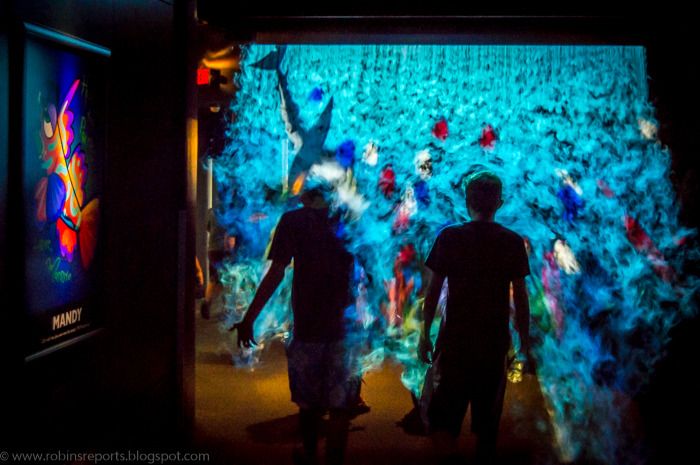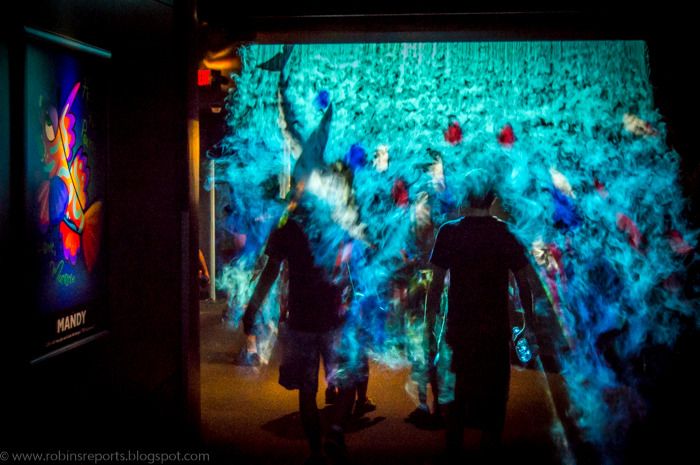 Happy Spring Break everyone!
Robin