HOW TO HONE YOUR CYLINDERS

by Robin
Our Merc Outboard (Opti-Max) left us 20 miles offshore last month. In short (see previous posts), we determined that we needed to replace the crankshaft on our engine; BUT, before putting all the parts back together, we need to hone our 6 cylinders.
Hopefully, you can see the diamond-shaped etchings inside the cylinder sleeve. These "scratches" were put there intentionally and their purposes is to hold oil so that the pistons stay well-lubricated as they pump up & down to make horsepower.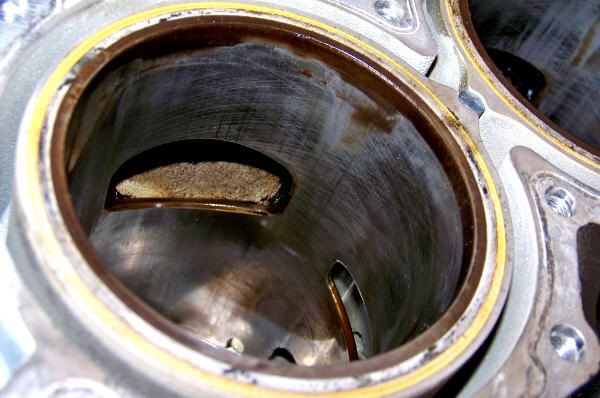 We want to clean up the inside and put fresh "scratch" marks inside the cylinder sleever. (Disclaimer: I am not a mechanic. I'm just married to one and take lots of pictures.) Anyhow, we take this tool (sorry - no name) and insert it into the sleeve.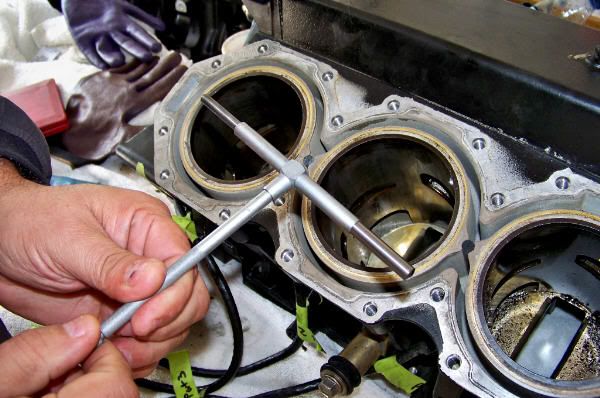 It can move until you tighten it down. It will measure the exact diameter of the cylinder.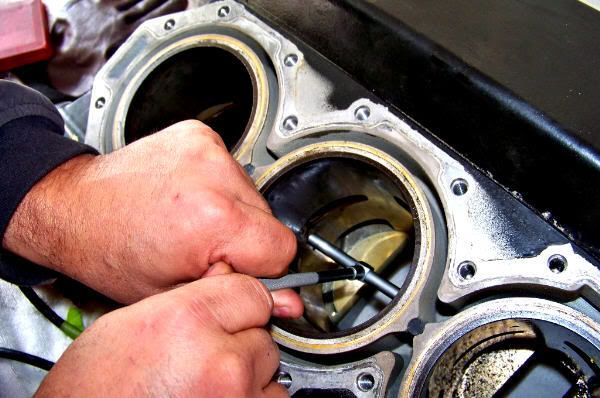 Then, Jack laid the first tool down and measured it with another devise. This told him exactly how big (down to thousanths) the cylinder is. This measurement will help him get the correct fitting for some rings that go around the piston but also to remeasure afterwards to make sure he isn't shaving away too much metal.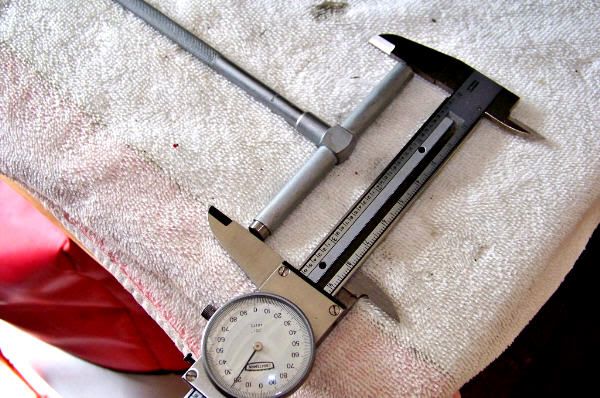 This is a honing tool on the end of Jack's drill. Those 3 pieces have very hard etching surfaces and they can be spring loaded into the cylinder and then turn on the drill.
Here is Jack using the honing tool.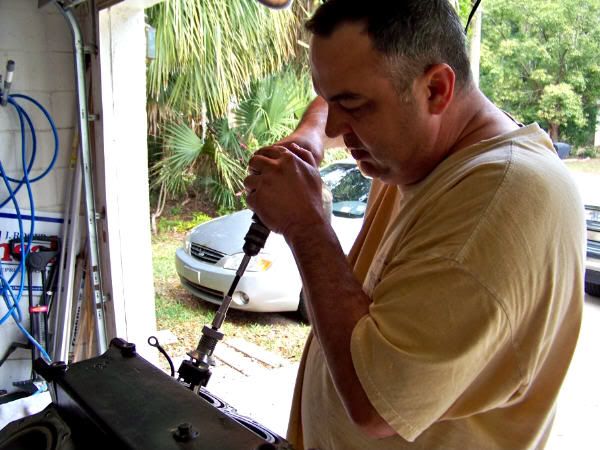 Here are two completely honed cylinders. The one on the left still needs to be honed.
Be sure to keep your tool centered and don't take off too much on one side.
Jack was kind enough to allow me to video him honing the cylinders. Enjoy.
Untitled from Robins Reports on Vimeo.