by Robin
Had a few more minutes to downsize some more pictures from yesterday before we get to the New Dock pics below. Here is my youngest with the map room behind him. There is also a dining table.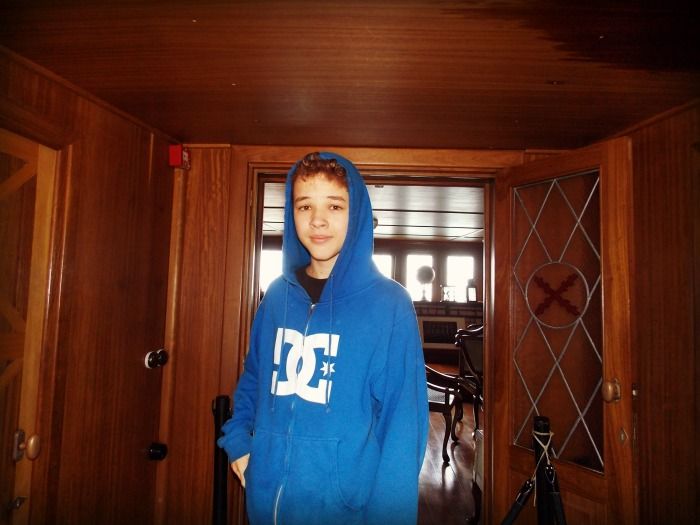 He had many questions for the French men that were learning how to sail this vessel. These two had pretty good English.
Here is the lamp that lights up the front of the boat as it travels. It is actually at an angle but I changed that for the blog.
****************************************************
Ok, here are the OLD DOCKS for Port Canaveral. This is where you used to stage and un/load boats onto trailers. They're filling it all in with dirt. There will be no ramp follies to watch any more from Grills restaurant. Btw, Grills has made some beautiful new construction to its existing building and added a bait/tackle store to where the motorcycles used to park. I have no idea where motorcyclists will go after that. Hope they made plans for more parking!!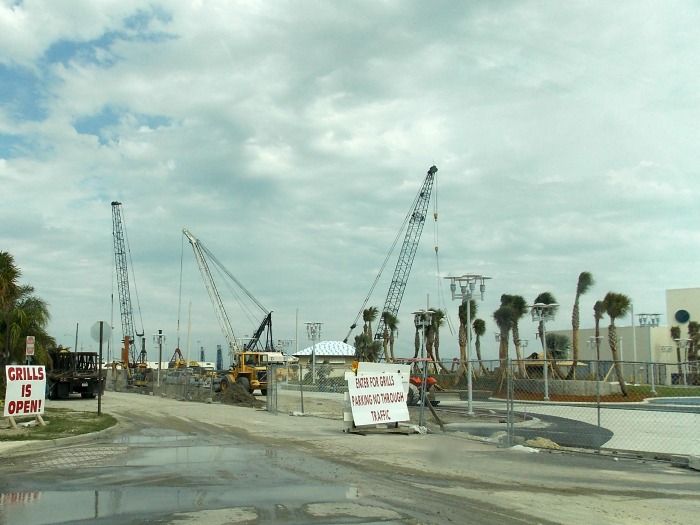 Here is the side view of the new terminal. Still off limits but I think they said it opens up this weekend.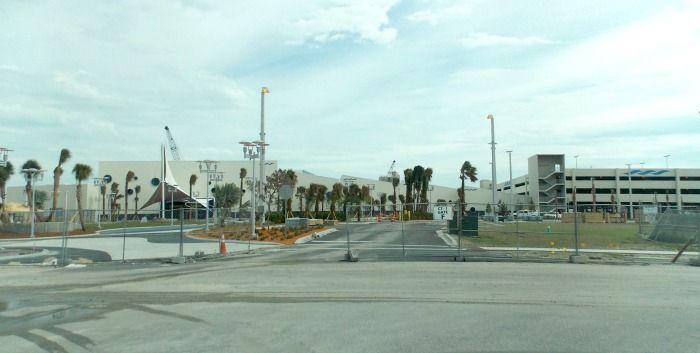 Ok, so if you go past all the old dock area on Flounder St., and continue heading down toward Jetty park, you will see the NEW DOCKS, just before the park entrance. Turn left there. Here are the new docks. There is plenty of concrete for backing in trailers and place for boats to drop off drivers to pick up trailers.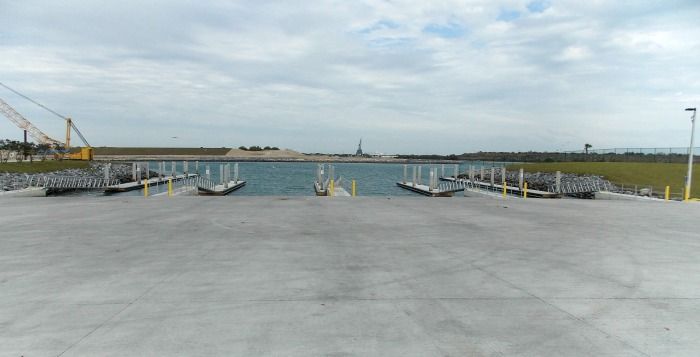 Here's the same view to the left, looking back at the parking area, which is very spacious.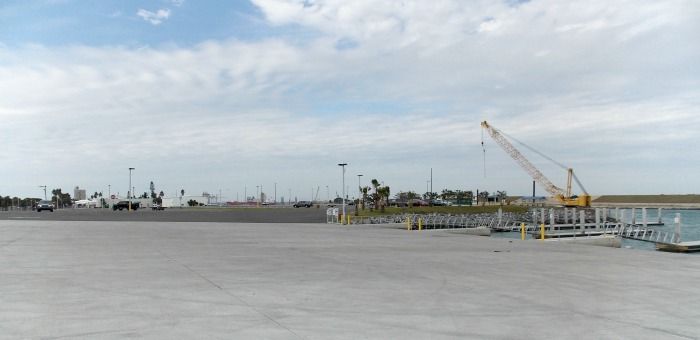 They put in fish cleaning stations, which I love. There are nice restrooms. To the left is a bait/tackle store. I would think they're probably going to upgrade that trailer that sits there now into something more concrete in the future.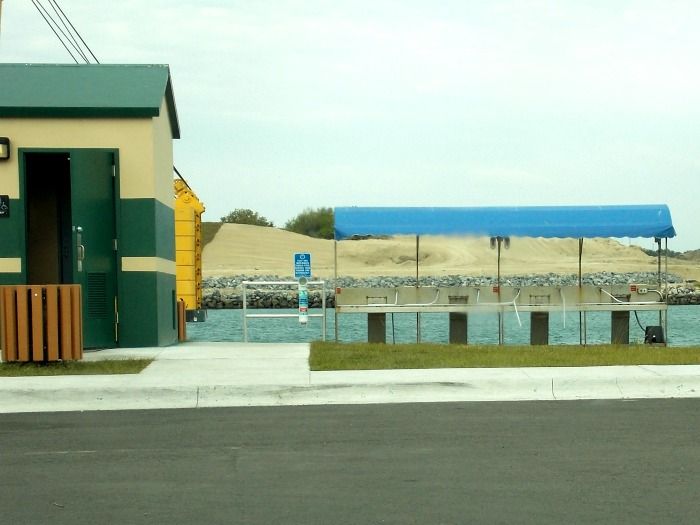 This property is adjacent with Jetty Park camping grounds. No more slow cruising until you get to the rocks. As soon as you launch, you can hit the gas right out to your fishing grounds.
Although I wasn't thrilled with the change originally, I have to say that I do like this new space much better and away from the tourist (if you can get past the tourist traffic). I look forward to seeing how it all works with spring/ cobia rush of recreational fishermen. I wonder if they'll even be able to find the new docks if they haven't been around for a while. :)
So, I hope this blesses somebody.
Tight Lines,
Robin