by Robin
I'm so sorry to have taken such a long break between parts of the story. We ended up going back to Crystal River a second time and having a wonderful time there.
Two days later, my son began dual-enrollment which was my focus. A week ago, Jack went in for shoulder surgery and needed some nursing care. I feel like I'm just now coming up for air!!
Please enjoy these few pictures of our trip to Crystal River (Part Deaux) while you're waiting for me to return. They're not really in any particular order. I'll try to make a few comments as I work out the spacing issues.
This is the beautiful grass in Crystal Bay. There is a variety of bottom cover but this is the best for finding the scallops.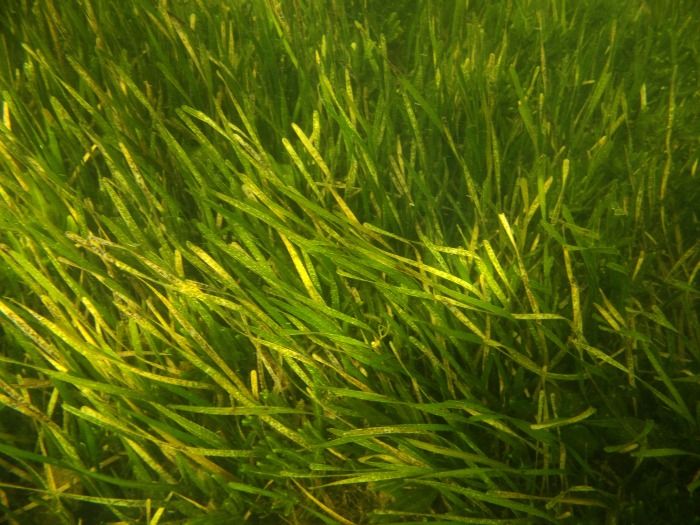 Here is one of those delicious sweethearts laying in the grass.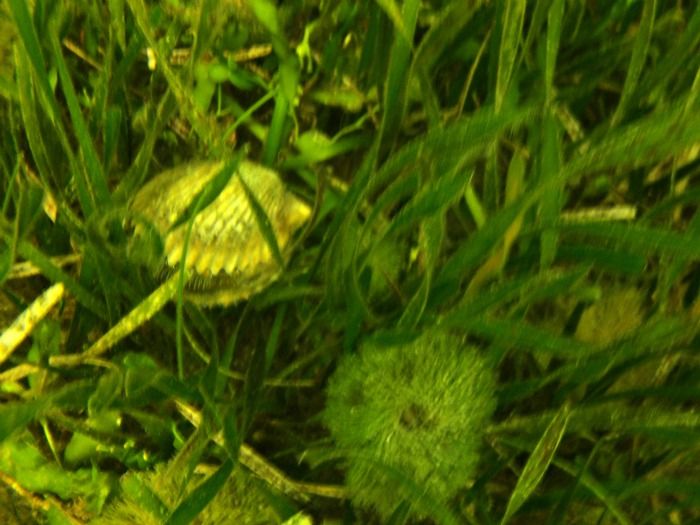 And here is my sweetheart with that delicious sweetheart in his hand. ha ha.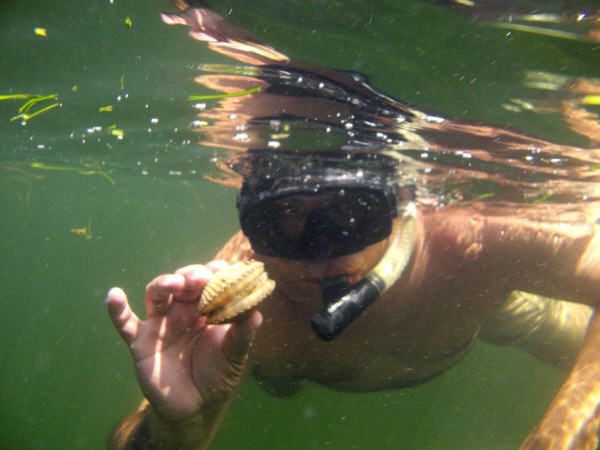 Here we were at Three Sister Springs. My youngest with our little chihuahua who did not appreciate the 70 deg water.
Jack snorkeling around the boat that the springs entrance.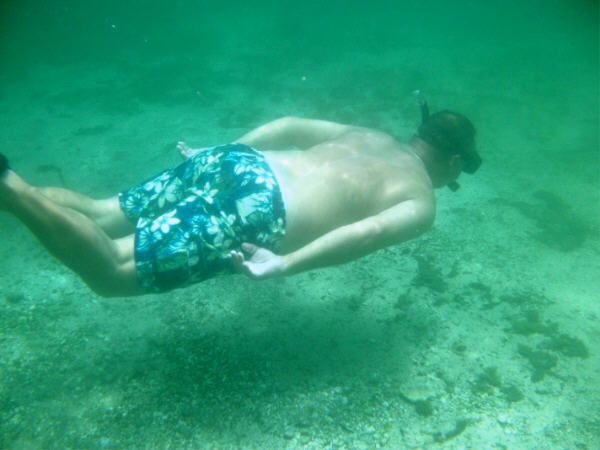 Me at Three Sister Springs. Rare photo.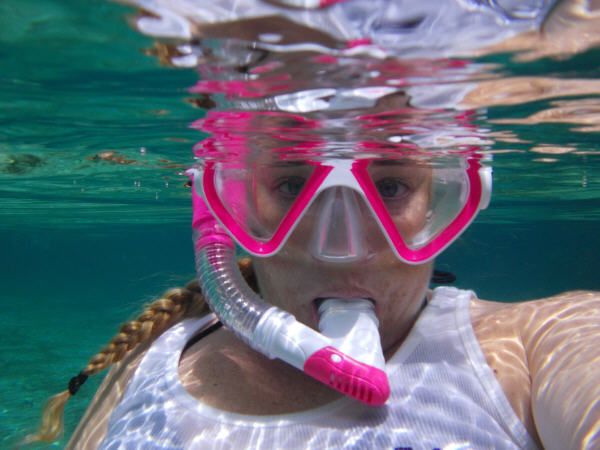 My youngest on our first trip in.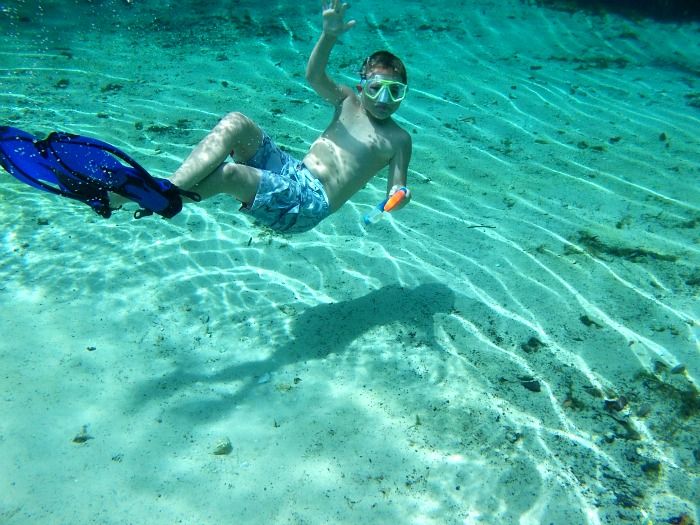 Him diving down in the center spring, which is the deepest.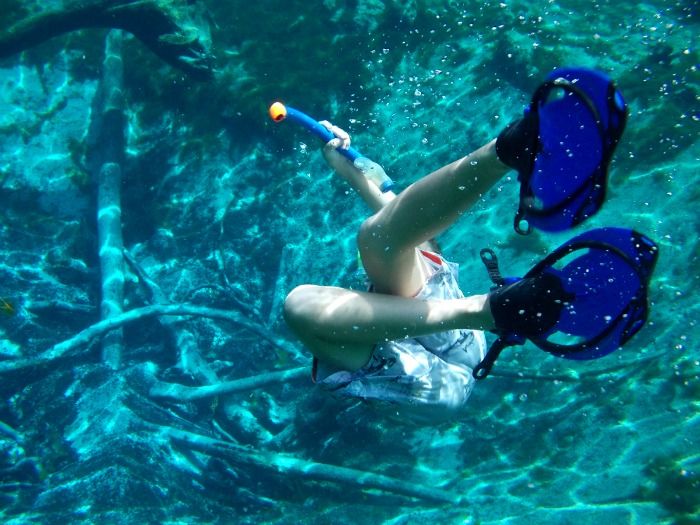 Youngest, again.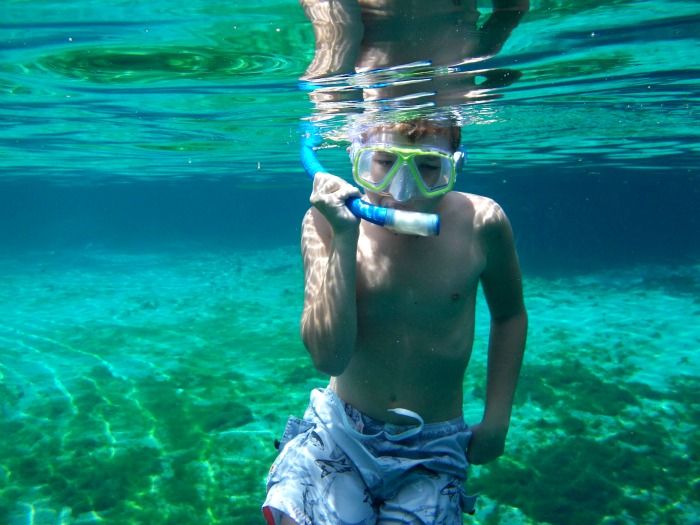 My 2nd trip back in, but with both boys. I wanted to photograph my eldest in the springs.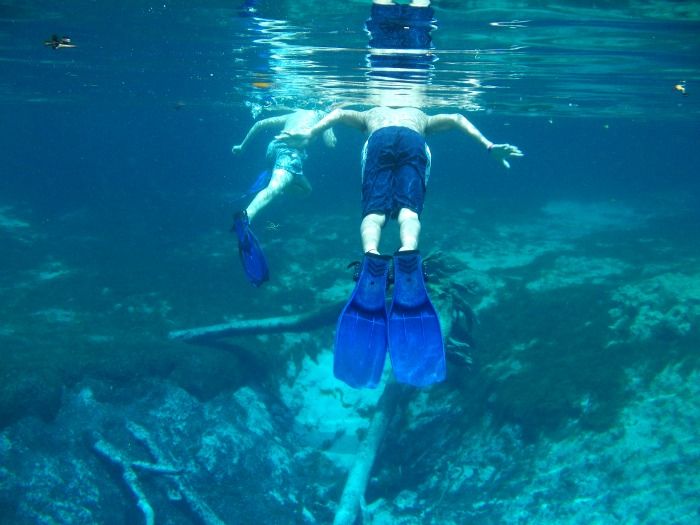 Here he is making the 20 ft+ dive down. I did the same dive, but he definitely stayed down longer & made it look easier.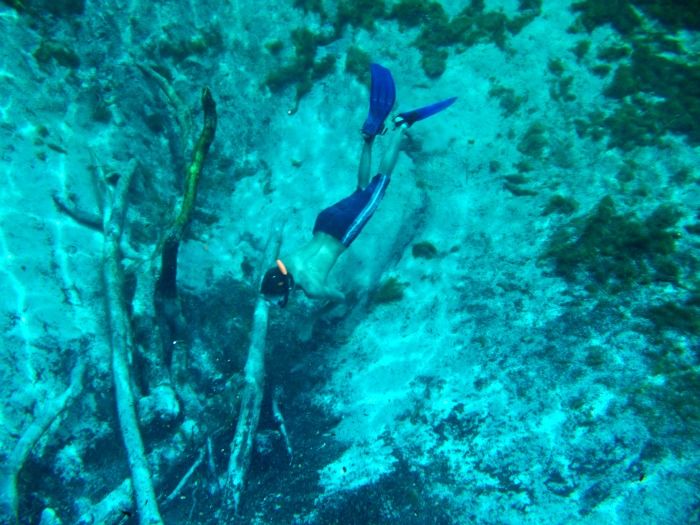 Him casually swimming around down there. He even swam under a big log that hangs over the vent.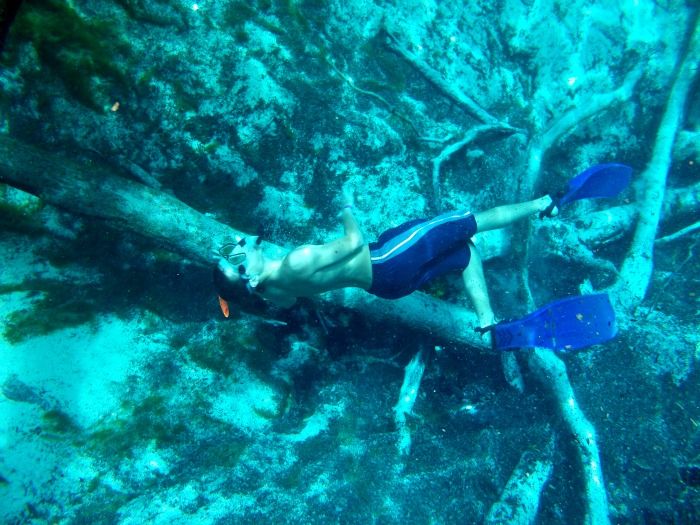 Mullet swimming by. You know how other ADD-loving folks say, "Squirrel"? I say, "Mullet." LOL.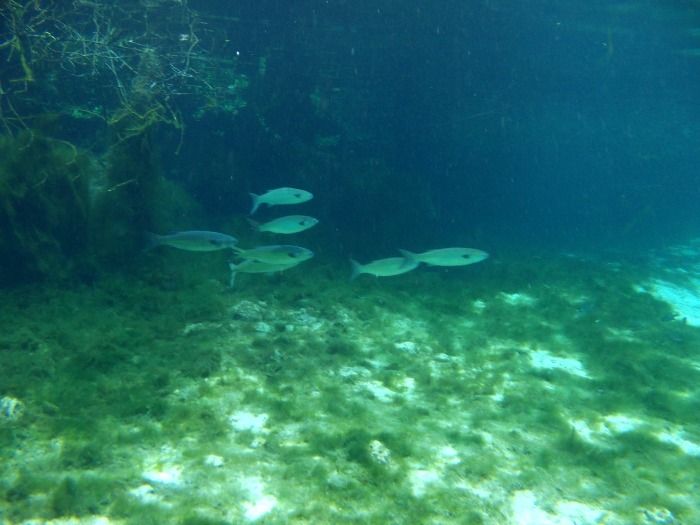 Here is the entrance swimming into the springs. Feels like old Florida.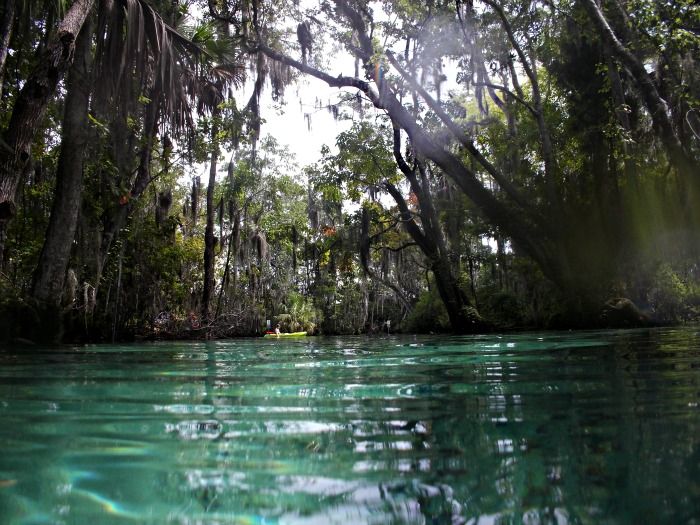 Last day of scallop hunting. We had a remora that kept following us around. I think he was more attracted to the big white boat, actually. I tried to take several pics of him but I couldn't get the underwater camera to focus on him. Sometimes fish will not hold still for pictures. Sheesh.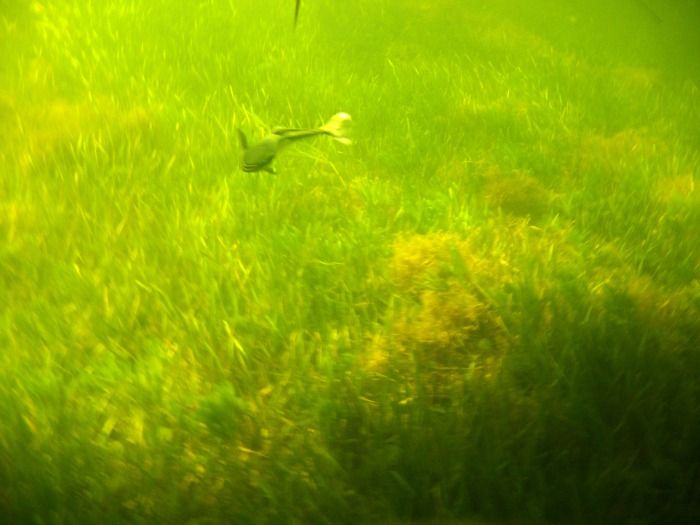 Here the guys are with their loot. I was out-hunted so I grabbed the camera to take a brag pic. What family fun!!
Ok, maybe next week I can finish up the other story.
God bless!!