by Robin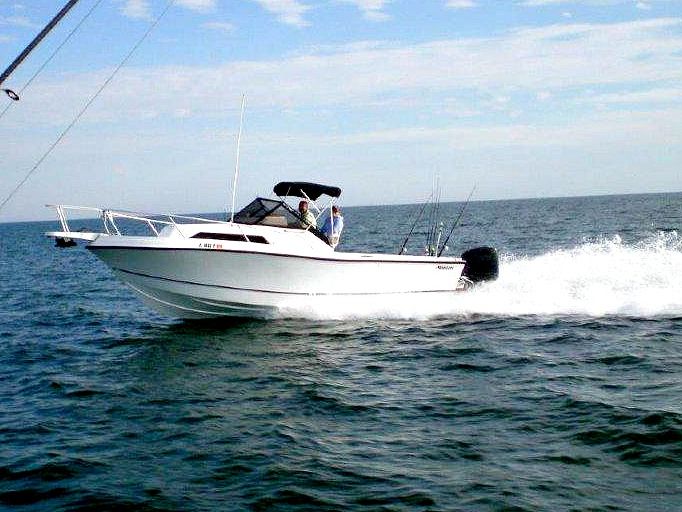 Our buddy boat stayed behind to make another drift or two over the area. We opted to begin heading back in. Our boat only has one engine on it and so we tend to travel between 27-30 knots. We probably got the first 24 miles down before we noticed we were being trailed.
Well, not so much trailed but being pursued. LOL. Sure enough, we were passed and they took some nice pictures of us.
Love them.
Not long after this picture, they were stopped by FWC and checked for illegal fish. The big orange boat after us (in the channel) was also checked. I guess we look like honest folks. ha ha.
It sure was a gorgeous ride in after such a strange start in the fog.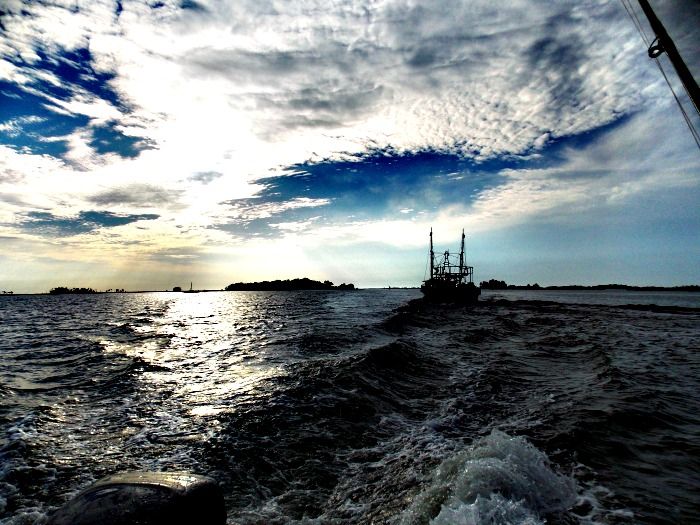 This was after we made it through the channels and had a manatee zone. I was setting up for the photo when the shrimp boat passed us. Why, thank you very much!!
I love seeing all the fish pictures of people out there catching right now. So many kings and wahoo. A few cobia, too. (Btw, cobia meat was $17.99/ lb at the market the other day. Wow.)
Happy Fishing everyone.