ROMANCE in the AIR
by Robin

It can't always be about fishing, right? Some nights, it is about setting the mood with a little 40's swing music. Dancing around in low light. Mesquite smoking some mahi caught in the spring.
Enjoying a fantastic meal with the family and then, taking your love for a late night swim in the pool.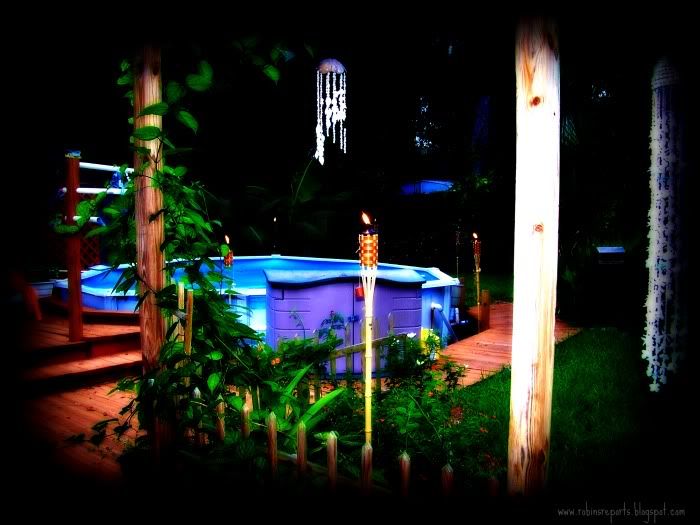 It sure is a good way to beat the heat when the fish aren't biting.
God bless,
Robin