PORTFEST 2010
by Robin
Last weekend, we sold our suv and were going to go looking at a couple used ones on a car lot. We ended up taking a detour when seeing a roadside sign.
I'm glad I brought my camera with me. They had a peeling shrimp contest to raise money & awareness for breast cancer.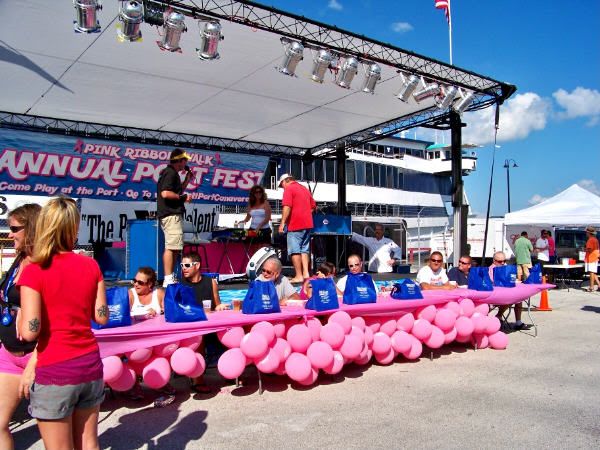 A dozen or more folks entered the peel (& NOT eat shrimp because of choking liabilities) shrimp contest.
This man was the winner. He sure was quick. I think he's done this before.
Afterward, we were heading to the car when we ran into our friends who fished at the Middle Grounds. We chatted a while longer and then headed home.
The next day, we found a good beater SUV to haul the boat to the port. Yeah!!
Happy Fishing & be sure to get a Mammogram Lady Anglers!!