5.28.09 - Mahi Run again
by Robin
4 am - alarm
5:10 am - in the car
6 am - putting boat in at docks
Then, watch the sun come up as we're leaving the port entrance.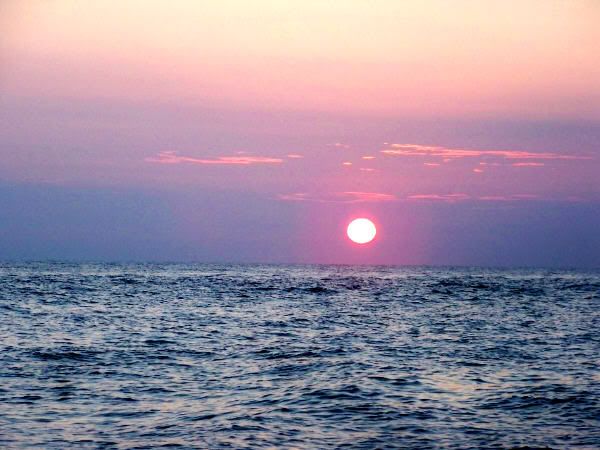 7 am - 200 ft of water, lines , head east. Lots of fliers. Circle around that area.
7:30 am - Robin gets a 12 lb bull. What a fight for me. Twelve pounds of mad bull is a lot for this gal!!
8- 8:30 am- Jack fights 30 lbs bull (more story later). Loses it boatside. Line breaks. Our hearts all break.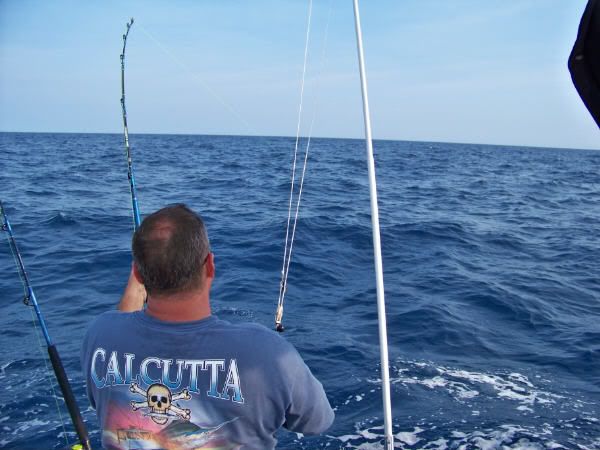 9:00 - 10 am - Another big bull on the line. 20-25 lbs. Get double-hook up with the cow taking the other line. Robin fights the cow, Jack fights the bull. Cow spits out the hook about 30 feet from the boat. She was big!! Jack gaffs his bull. Bull jumps off gaff. He dives down and breaks the line.
Troll west back towards home. Clouds are building early.
11 am - Jack hooks a smaller bull in 185 ft.
11:30 am - more knockdowns in 155 ft. No fish.
12:30 pm - Robin lands Kingfish in 125 ft of water. He charged the boat and I couldn't reel fast enough. Then... he saw the boat and took off the other way.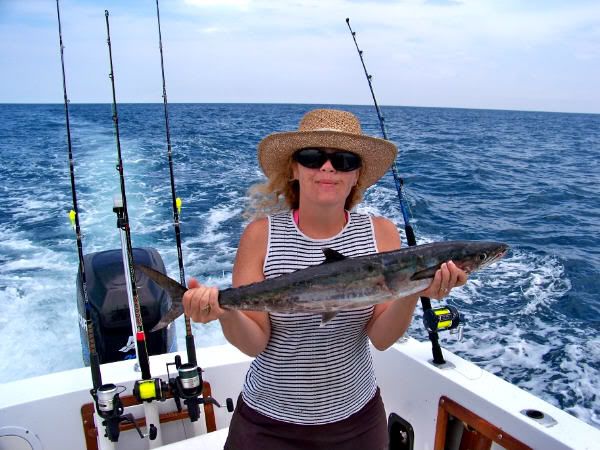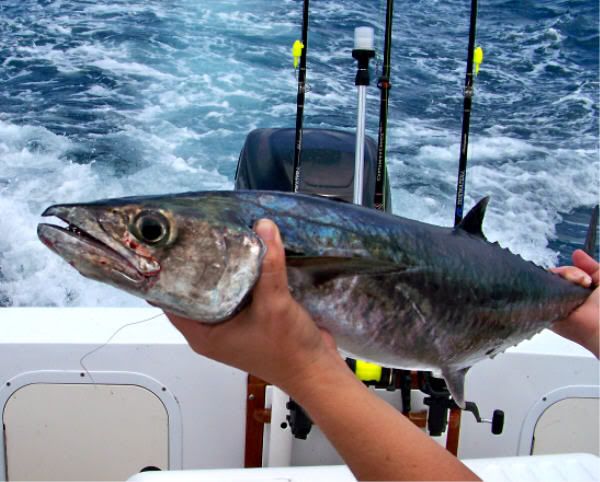 Run back in full speed at 110 ft of water. 19 miles to home.
2:05 Storm is meeting us at the dock.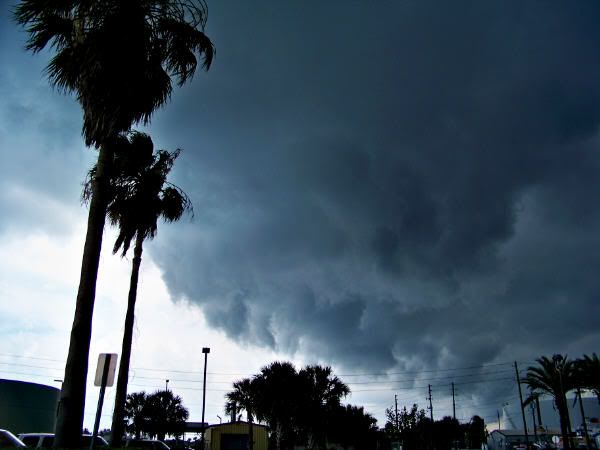 2:10 stow gear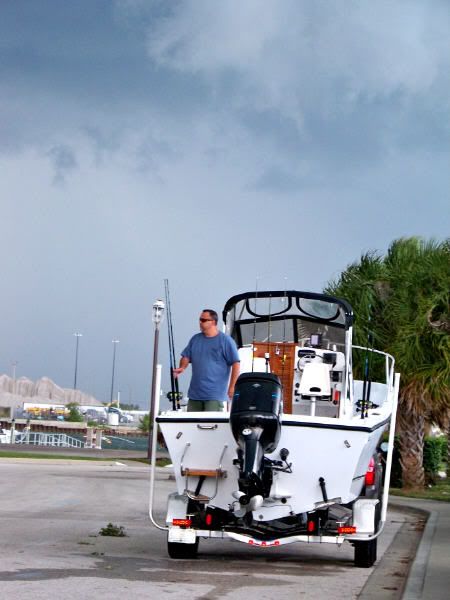 Looks at the gusts on the palm frawns.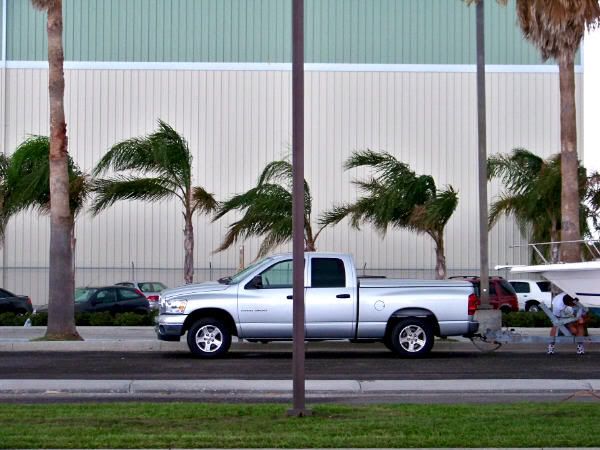 Storms were coming about an hour earlier each day of the week.
Driveway ornaments on Thurs.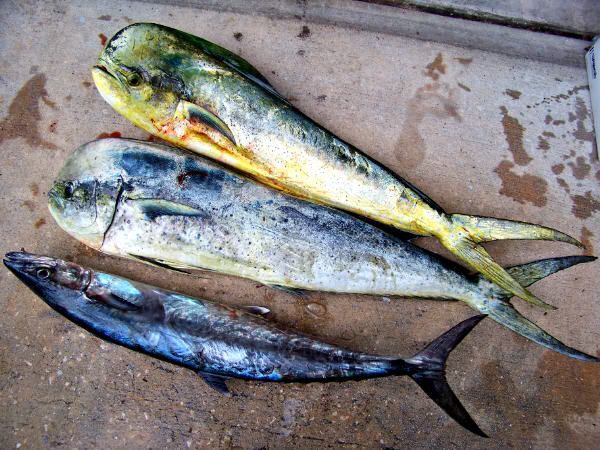 Jack cancelled his trip on Friday. Good thing. We had storm after storm!! He's out today with another charter trip. There is also a tournament going on at the port. We had to wait in line with about 20 other boats. Everything went smoothly for my launch.
Look for future pictures of that charter.