by Robin
A couple of weeks ago,
we caught Trigger offshore
. Correction: I caught trigger offshore. LOL Here is what I did with it.
Jack fileted it without skin. I kept the spices very simple with a little garlic powder, salt & pepper and a small amount of lemon zest AFTER rubbing a little olive oil on both sides. I chopped some thyme and parsley to put on top. With the pan, you get it very hot with a squirt or two of olive oil and then some fake butter. (I can't have dairy). Sear away!! Only do a couple minutes on each side. Then, squeeze some fresh lemon juice on each side before turning. Make sure your fish is cooked through and then put onto plate.
I happened to have fresh cucumbers, tomatoes and basil from my garden to make the perfect, healthy side vegetable.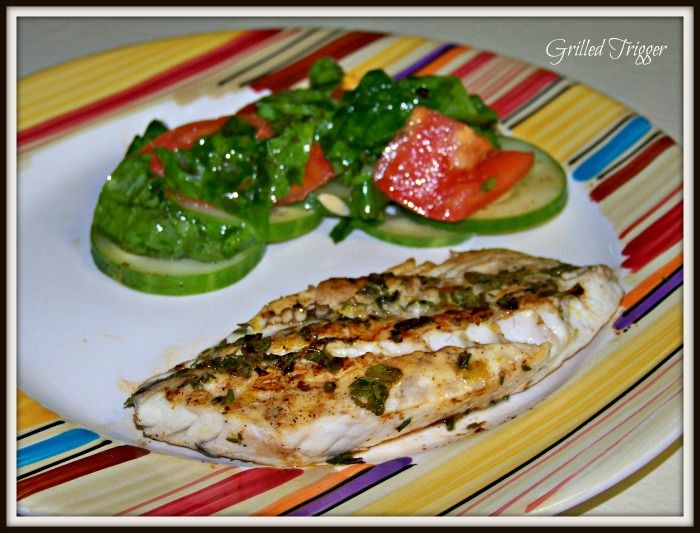 Normally, we do a lot of lime on fish in our household, but it was very refreshing to have the lemon flavoring tonight. This dish gives you a taste of Italy when you bite into it.
God bless & Good luck to all those fishing the CFOA fishing tournament this weekend. We will be watching you at the weigh-in.
Robin