by Robin
Ok, I know you must be wondering how I can find a lesson in humility in a fishing trip? I can AND did!!
This truck is bragging about IGFA World Records. I'm sure it is a big selling point for their clients. And possibly, they have some IGFA records (that I didn't bother looking up for this blog). See how he's sporting a nice tripletail in his logo? I'm sure he's a fine fisherman and this is not to put him or his business. I'm just saying this is what I saw as I looked over the right side of my boat.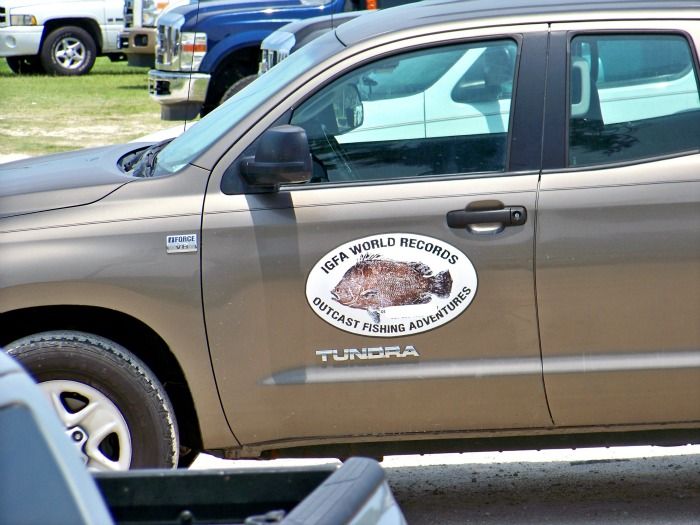 But, I couldn't help but notice that the man who did hold the IGFA record (I think, State) for tripletail was on the left side of our boat. His record was broken a few years back but he still holds the Port Record for tripletail. 40?? lbs. Small, unassuming craft. A little man with a very quiet personality, pulling fish after fish out of his box.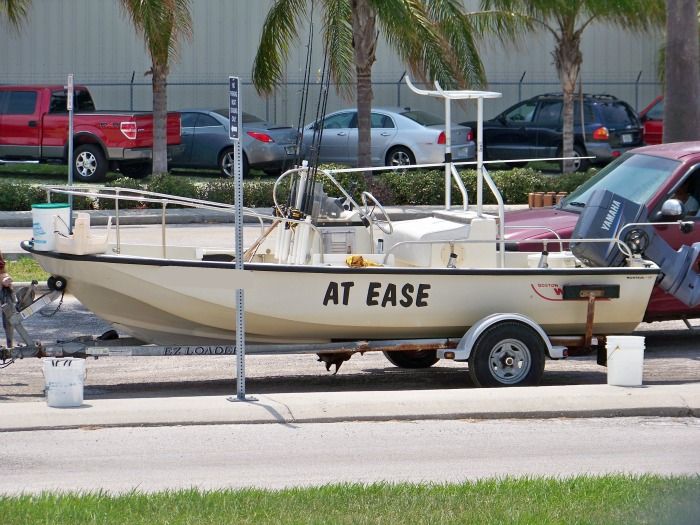 Each of these fish is 15- 20 lbs!! He was telling me his commercial limit was 10 and sure enough, he was limited out. What a talent. I can tell you that the day was not condusive for sight-fishing these on calm waters. This man worked buoy after buoy. He said they ate a variety of things. There was no bragging. He didn't even take the time to look up at me when replying. He was all about making a living from the sea and getting home to his land life.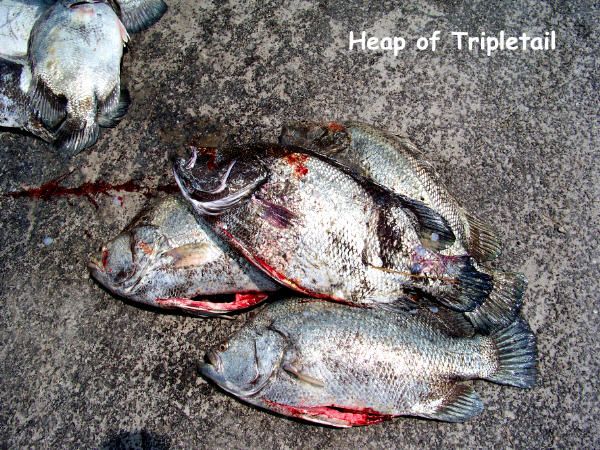 If I had a choice between the two boats to take a charter from, it would be the latter. This man must have a library full of knowledge on fishing. I could always use some pointers on tripletail fishing when I can sight-fish for them.
So, that is my 2nd lesson on not judging a book by its cover. It's the quiet humble ones that sometimes have the fullest fish boxes.
Happy Fishing,
Robin