by Robin
I don't really have much of a whopping fish story tonight. This little intracoastal area is not far from home and so Jack and I decided to have a little 'date' out fishing the other day. We were in no hurry to get there and in no hurry to get back home. Very relaxing. We put a little gas in the boat and motored a couple miles. We took with us egg salad sammies, chips & homemade granola bars. Nothing too complicated.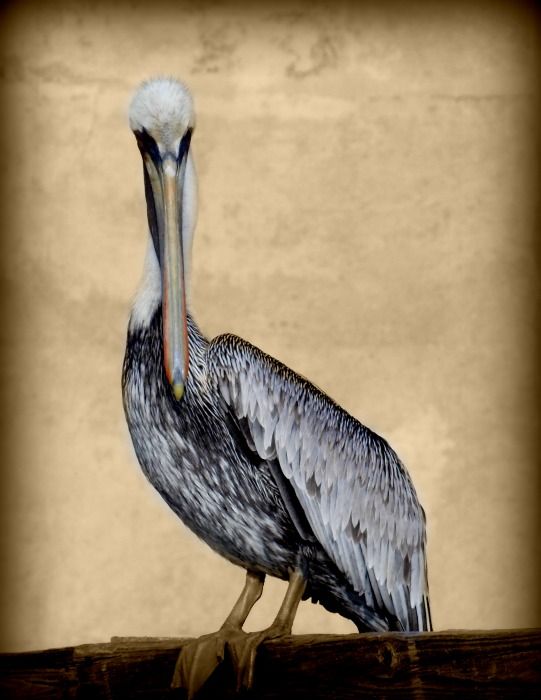 We fished on the east side of the canal for a couple hours and caught a lot of small fishing. No keepers. We moved back down the river to what we call the railroad bridge and fished that. The sun disappeared and we couldn't buy a bite. So, we moved back to the canal and the sun came back out. No lie.
We anchored up at this bridge. At first, the nose (bow) of the boat was closest and I had to make a nice cast to the signs and reel back in to the boat. Picked up a lot of small fish again. No keepers. But, it was relaxing.
This guy caught a few nice fish for his dinner. What a stunning subject to photograph.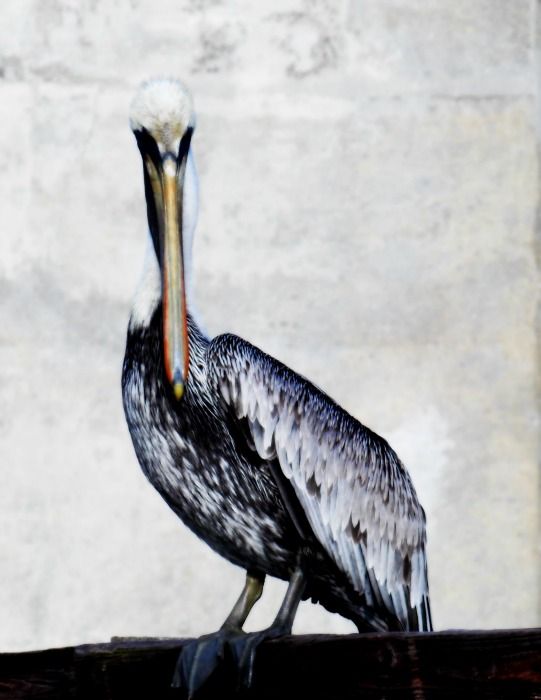 Had to try a couple different photoshopping pics to see which I liked more.
Then, in perfect sequence, the tide changed and the butt of the boat swung around sitting about 6 ft from the signs. The sun disappeared, the bridge lights turned on and we were in the perfect position for fishing under the light. This was suppose to be the secret place where many reds & drum were to hide out. One young boy on the bank told us a tale the he caught a 41" red fish at this very spot this morning.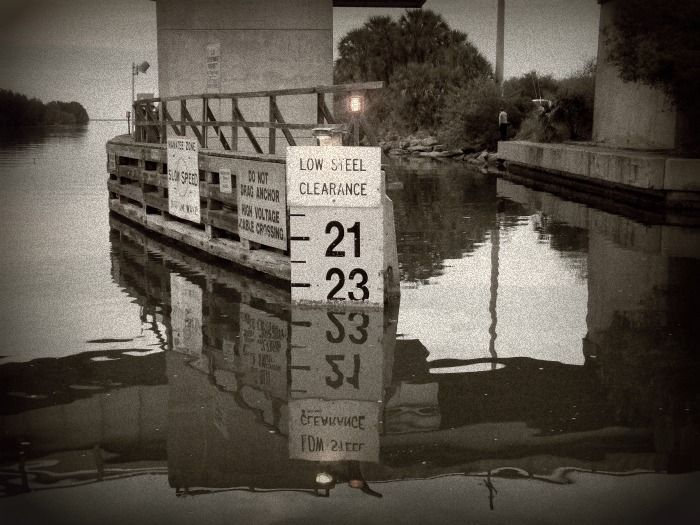 At first, many fish swam to the surface, likely looking for shrimp. Seemed like a properous place to land & keep fish and have many photo opportunities. Many shrimpers were anchored up with their green lights all around the canal. And hour later, we saw a full moon coming over the tree tops. It was a bit of a magical moment. I had a lot of fear about being in the dark again, on the water. (Granted, it's only 5:45 pm) But, it disappeared with all the soft & colorful glows and the moon showing brilliant in the sky. Occasionally, we'd hear the birds squawk like a chicken laying an egg and it would make us laugh.
We fished another hour as the moon was hid behind the bridge and then, later the clouds. We heard another fisherman answer a call from his wife. We could make out that there was a front coming our way but that it was breaking up. No fish. Potential rain. It was a no brainer to pack up at 7:15 and head to the barn.
About the time we made it through the canal and onto the open waterways, we were in a light rain. Navigational plotters help but I had to keep my post with the flood light beaming ahead to keep watch for unmarked posts. While we were never in danger, it was still somewhat stressful and we moved slowly through the water & rain. There were no surprises other than the time to move such a small distance. But, we loaded up in calm waters at the dock. I had to get wet up to my knees to latch the boat to the trailer which was somewhat uncomfortably cold but doable.
We got home only to be hit with more cold rain as we unloaded First Choice. A hot bath never felt so good. I'm sure Jack enjoyed his bowl of New England Clam Chowder. I sat down to watch a little tv with our boys and the lights went out for the night.
Like I said, not much of a fish story, but something to show & tell for the blog.
Happy Fishing.
Robin