MORE MANTA pics
by Robin
I got a few more of these downsized & ready for blogging.
Looking upward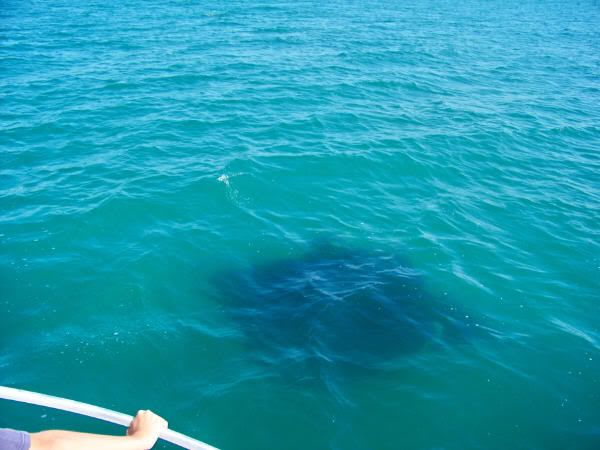 Swimming to the left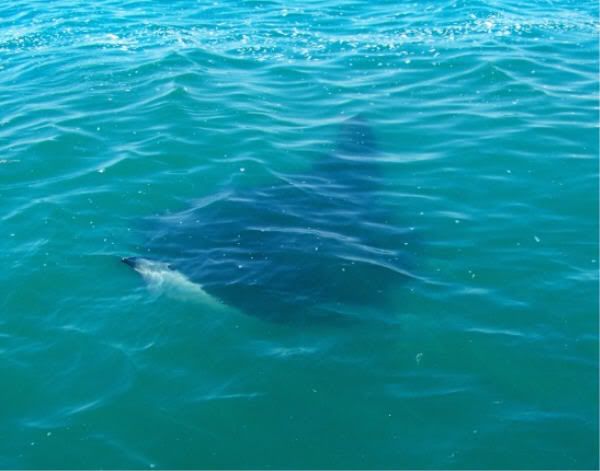 Manta fin right over the back end. Head is raised out of the water slightly. Swimming to the left.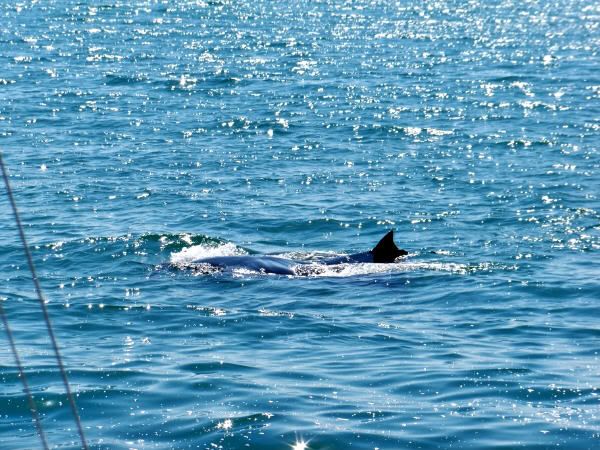 This is when we were farther offshore and trolling for mahi. The yellow plastic thing is called a "teaser" because it rattles back-n-forth on the water surface to attract the fish. Then, as you can see, a green/yellow "skirted ballyhoo" is trailing behind. It is to simulate a baitfish attempting to catch the teaser. Meanwhile, the bigger predator fish goes for the kill and ends up with a hook in the corner of his/her mouth.