CRAZY WIND
by Robin

I'm sure you all think I've died and gone to Facebook, but I'm still here. The wind has been crazy for at least 3 weeks in a row, creating 6 feet waves regularly. The poor offshore fishermen are foaming at the mouth waiting for the first day of calm seas.
Meanwhile, we couldn't just foam & look rabid, so we decided to cheer ourselves up with a little seafood festival again. It's amazing what a pound of this and pound of that will do for your taste buds.
Many of you may know my personal chef, AKA Capt Jack.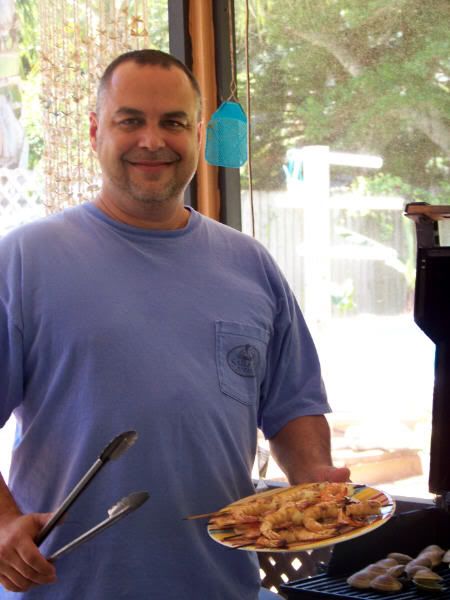 He got the steam going and popped in a few of these babies (3 lbs).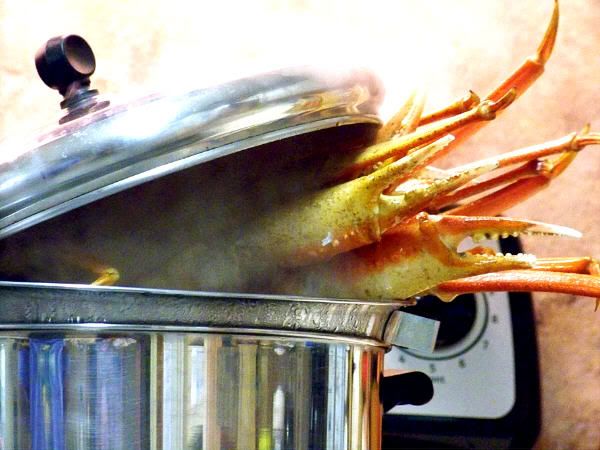 Then, we put 2 lbs of LIVE clams and 1 lb of skewered shrimp on the grill.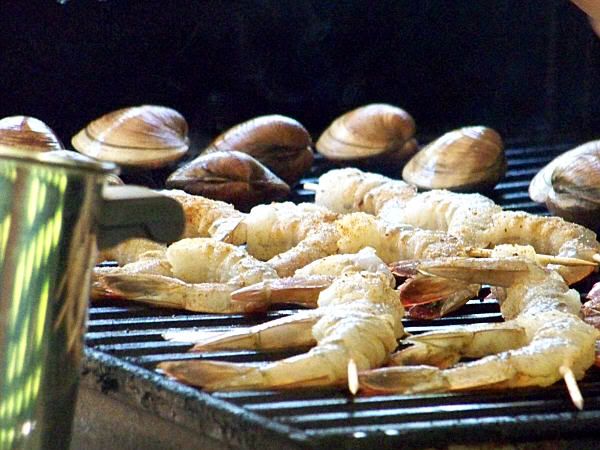 Oh my.... my mouth is watering again. Please excuse me. These were sooo delicious.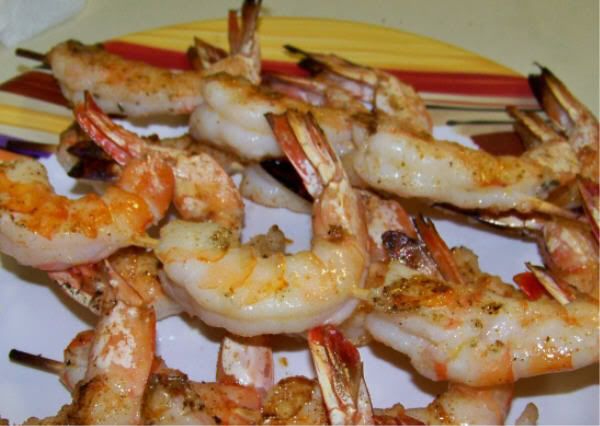 When the clams popped open, we put them on the bar to start digging into. Don't skimp on the Crystal's Hot Sauce for your clams.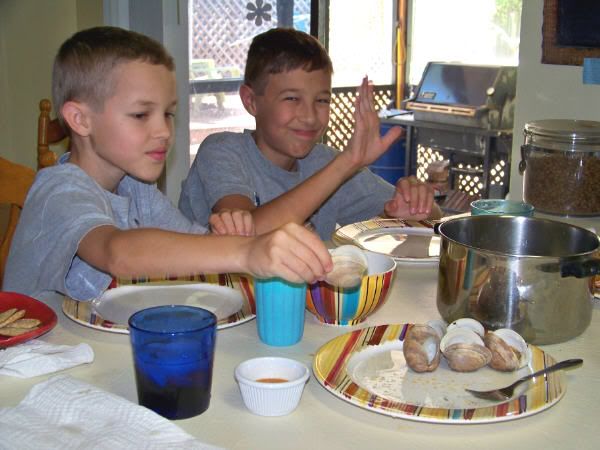 I couldn't even show you a picture of the rest of it because I was so busy stuffing my face with seafood & vegan butter. Oh my.....
Well, the seas finally calmed down today and several of Jack's coworkers took the day off (they're slow) and did the buddy boating system waaaay offshore. Sadly, the big fish they marked all had lock-jaw for all but 1 of the guys. They did weed through some short red snapper but not much was out there. Water was green & dirty all the way out to 200+ ft of water. Only a few dolphin were caught by other boaters.
Our pending trip for tomorrow is something we're praying about. Not sure I want to waste the gas money if fishing isn't so good. It might be better to wait. We'll see.
For the meantime, I have to continue drooling over these pictures.
Happy Fishing!!
Robin