HOUSES
on our
Beach
Cruise

by Robin

I hope this is warming up some of you still stuck with snow and drying out those of my Georgia family & friends who are soaked.
This is a nice contemporary beach house. Look at the vivid colors. You could not miss it.
I liked this cozy two-story. I bet it has two nice fireplaces inside too. What a great way to warm up after those long winter beach walks. Lots of windows to watch the waves come in and weather stroll by.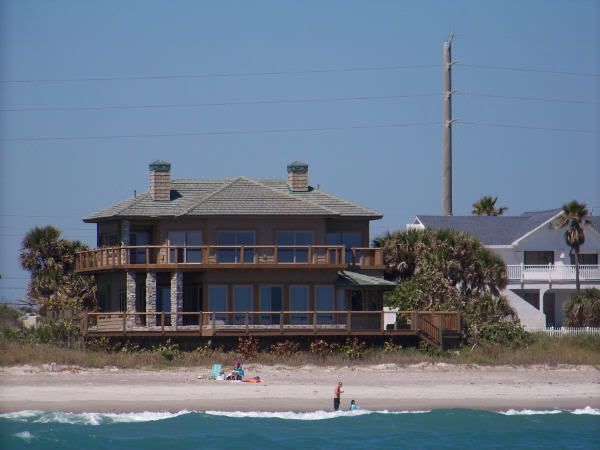 This is historic 1st Bapt Church of Cocoa Beach. We visited this church once for fun. Not long afterwards, their Sunday school area had a fire. Not good. Then, in 2004, their steeple was pulled off the roof during Hurricane Frances and pierce through the roof. I *WISH* I had a photo of that. We did see it. So sad but also very thought-provoking. Hmmmm? I'm sure this church has seen its share of hurricanes.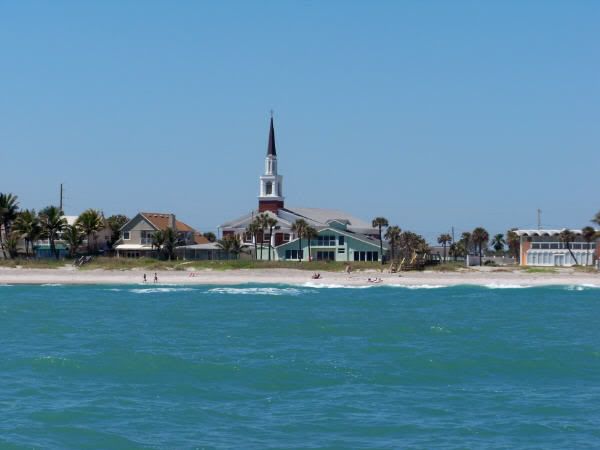 Oh and there's the splash again that was right behind the boys. I love to see water frozen in time (without the ill-effect of being cold).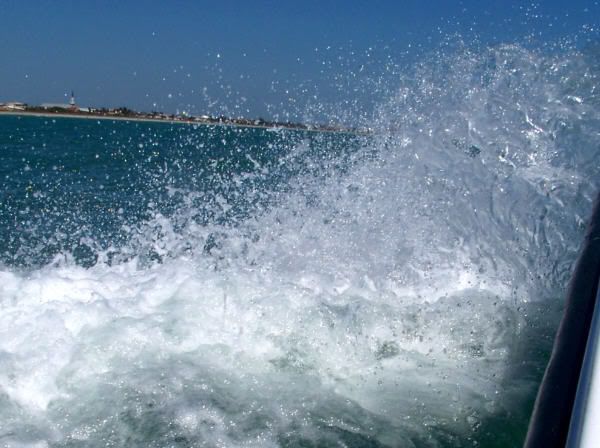 Here is the view northward from Cocoa Beach up to Cape Canaveral. See how the Cape curves out to the right? Very neat. Also, it may be hard to see in this picture but there is a big sandbar that juts out here. It is where we caught our whiting and pompano a couple months ago. It is faintly lighter than the blue/green of the inshore ocean.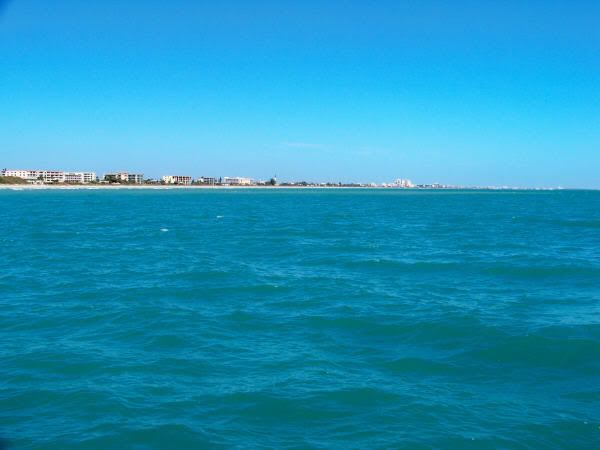 The water was rather "dirty" which is a term fishermen use for bad water clarity. This is because of all the winds & waves over the past week. By summer, the water becomes very clean down at the beach, except for post-hurricanes. (There's that cool pelican again.)