WE'RE ALL WAITING!!!!!!!!!!
by Robin
Think this..... hundreds, if not thousands of fishermen, geared up, gassed up, waiting with baited breath for the first break in warm weather and the sea surface temps climb to 68, then 69 and round over the 70 degree mark.
I can hear the sounds of engines revving up, only they aren't NASCAR engines from Daytona beach. They're Mercuries, Johnsons, Yamahas, Evinrudes and Suzukis from Port Canaveral. And their objective is not to hit their max speeds of 50+ mph to head offshore but rather to putter around the inshore grounds at a snail's pace looking for cobia.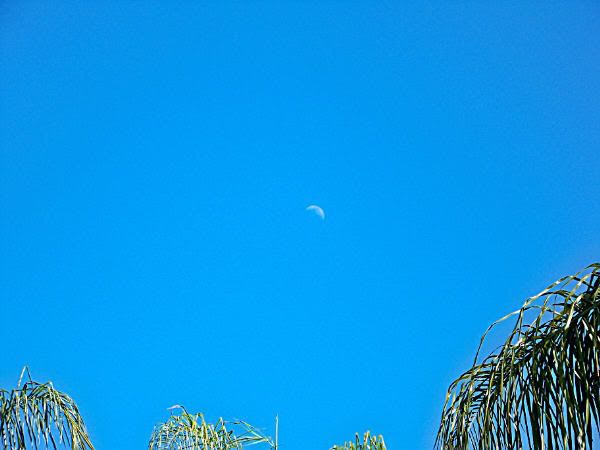 I'm sure that it must look mighty funny from God's perspective
(photos taken today).
Maybe it would look like boats looking for a needle in a haystack. Sometimes, it feels like from water level too. But then, your eyes latch onto something brown on the surface. You signal to the Captain to speed over that way before the guy in the boat next to you gets to him first.
Somebody makes that first cast and grabs the attention of the brown beast. Hearts are a'pounding. First of the season jitters may mess up your cast (or at least they do with me). And if you tease him enough, he gives a burst of speed toward your jig and takes it down with the last glimps of his tail. You set the hook and the weight is there. He's hooked. What an adrenalin rush for you and for him. He feels the resistance and he's on a dash to anywhere but onto your boat.
Yes, this is what we're all waiting for. I'm waiting for the temps to rise, like this anole lizard.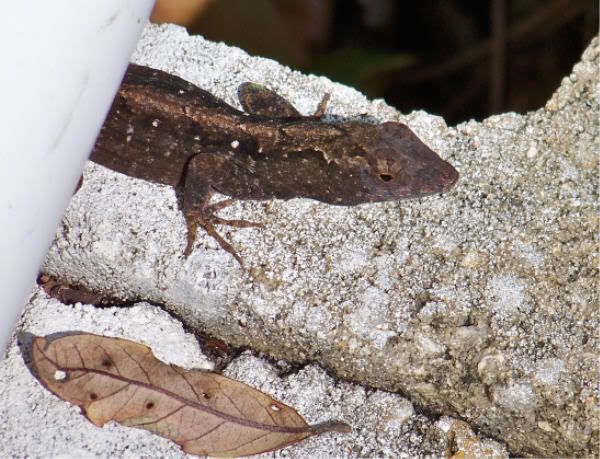 Waiting for the azaleas to be in full bloom. (I love how this bloom on the left looks like praying hands.)
Waiting for orange blossom scent to fill the air.
Folks, it's almost here. Can you hardly believe it? I'll be back in business for fish pictures again. Oh, thank you Lord. I cannot wait to be out there fishing once again.