COBIA DINNER
by Robin

Our eldest caught this nice keeper the other week. It was his first cobia. It was a perfect size for him to learn on since they are very strong fish.
Well, it was time to pull out a freezer pack of cobia. I decided to use our
lime-grilled-mahi-mahi-
recipe on it. It was good but definitely don't skip the salt. I needs flavor. (Jack makes it better than I do. I don't know how, but his are grilled to perfection.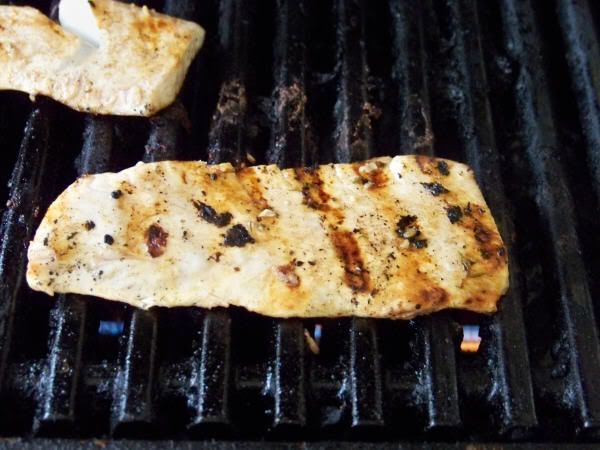 The cobia was excellent but I'm a sucker for lime & garlic (salt) on my fish. I also added some fresh dill and thyme with the seasonings.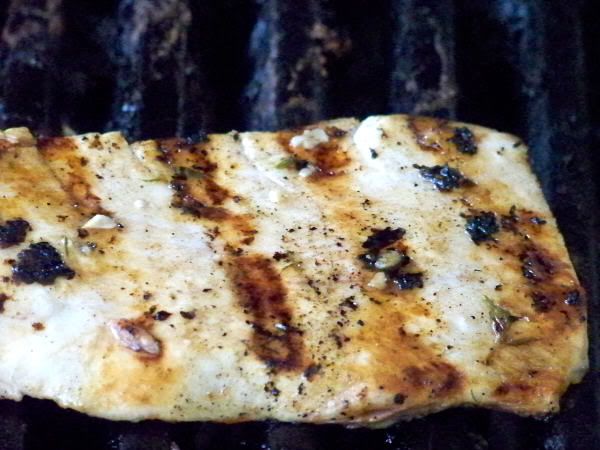 Yum!!
This week, the seas are blown up towards 6 ft again so we will have to wait for everything to calm down before we can head offshore for more cobia & snapper. If the water temps dictate 80 deg, we might even have to do some dolphin fishing (mahi mahi - see pic at top).
Happy Fishing!