SAVING OYSTERS - one mat at a time.
by Robin
Friday happened to be a day of tying up loose ends with bookwork and heading outside for our classroom. It was a gorgeous day to do community service. Today, it happened to be making oyster mats because oyster "babies" need to fall onto something hard in order to grow. Unlike scallops and clams which move about individually, oysters grow in clusters.
In our local area, I guess our oysters are needing a little assistance so that's where we step in to provide the micro-babies a place to fall onto and "cluster".
The oyster shells come from the backyard of some shucking building in St. Augustine. They got 8 buckets of these. I'm thinking we only went through 2 buckets at the most by the time we left.
The research team drills little holes in each shell.
Then, a bunch of us from the community, all homeschoolers here, listen to her presentation and begin working on the mats.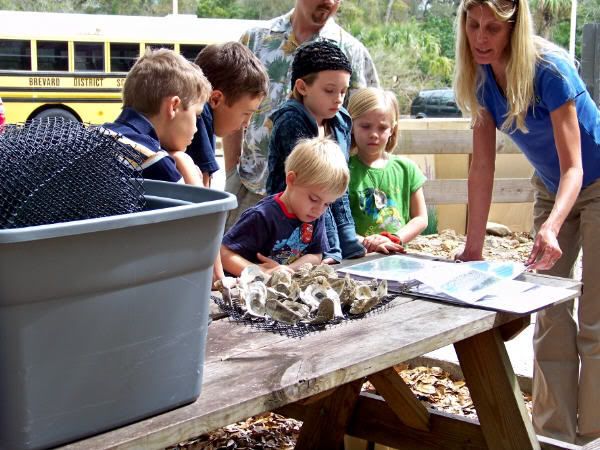 Here is our eldest with using the tie-wraps to secure the shells to the mat.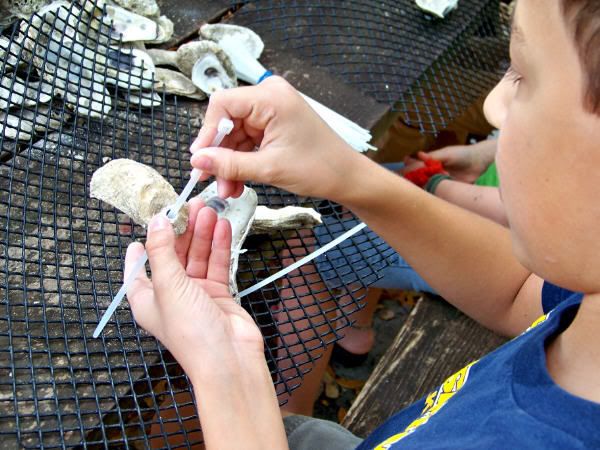 Here's my youngest. He's 9 and I must add that this is a skill that builds dexterity in your hands. It is hard to manipulate the ties, shells and mat all at the same time.
It's important to pull-down your tie-wraps.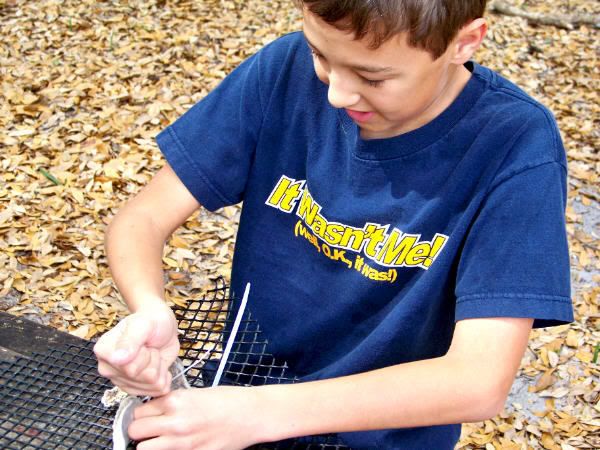 Here is a finished one that was a demo mat.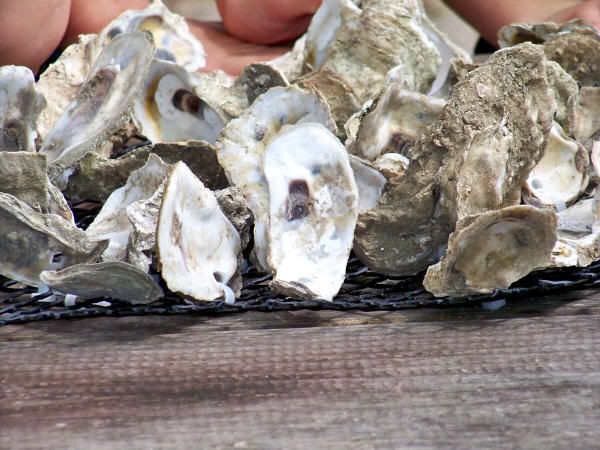 Here is my eldest about half way through his mat. He's got a lot of gaps to fill in.
To see where we ran to after doing oyster mats, click
here
. It was our other community service project.