SEAFOOD FESTIVAL - Surf & Turf, Day 2
by Robin

Not to bore you with more of the same pics, but essentially, day 2 was cold crab leg meat, cold red & rock shrimp. So, I decided to add a little turf to our surf meal.
My Dad is a fantastic steak griller so Jack handed the grill over to him. I have many fond childhood memories of my Dad at the grill and the smell of good steak filling the air. Look at these babies!!
Yum.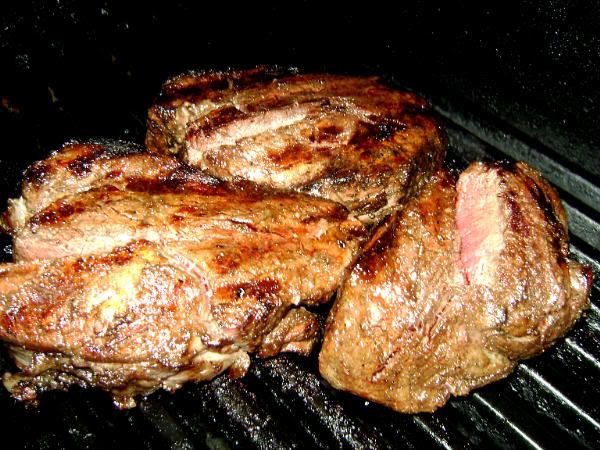 And for me, who tries her best not to take in high volumes of red meat protein, I had a wonderful salad on the size. I decided to spruce it up a bit by getting a colorful mixture. Sometimes Iceberg and Romaine are boring to me..........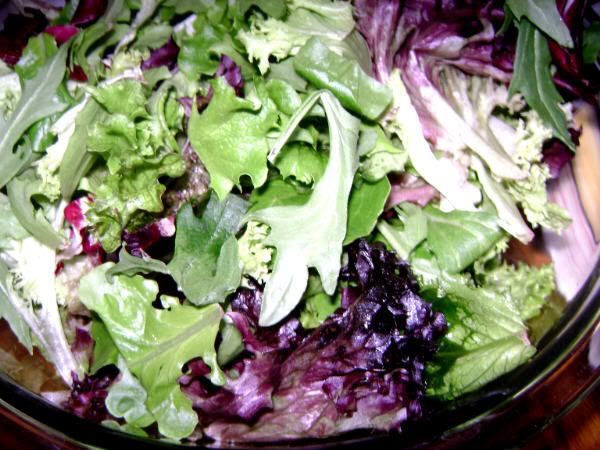 I topped it with Paula Deen's Blackberry/Walnut vinaigrette that Mom brought with her from Savannah. Very nice change up for me.
Oh, oh, oh..... I'm almost forgetting my other "veggie" for the day. Onion rings!!
(That does qualify for a vegetable, right?)
Anyhow, I bought prepackaged, battered rings in bulk and made a couple batches in the "Cool Daddy" fryer. Oh My... Heaven....on earth.... Add a little Cape Code's Chipolte dressing/dipping sauce and you've got yourself a homemade version of a Blooming Onion. It has a little Asiago cheese in there, but it bad, bad, bad for me, but....... it was worth the pain in my unhappy joints (I have fibromyalgia controlled by diet - no dairy, little to no meat).
Anyhow, I hope you enjoyed seeing the seafood pics. Jack and I are ready to fish if we could only get the weather to cooperate with us. Many of the US had snow this weekend, so I guess I should be glad I only had wind and cold air. Sea Surface temps dropped back down in the low 60's. It may be another 2 weeks before the cobia get here on the surface.
Happy Fishing to anybody willing to brave the cold weather.