VINTAGE PICS
by Robin

I thought it would be fun to travel down memory lane while the seas are still over 5 ft and snow is covering the entire Northern East Coast. It helps me to fight the "homesickness" for the sea by looking at these adorable pictures of the day when our, then 8 yr old, son outfished his Mom & Dad.
After Hurricane Francis destroyed our county and then H. Jeanne continued along the same path in 2004, we needed a day out on the water. The beautiful Jetty Park pier was closed because it was structurally unsound. Most people were still in recovery mode. I can't even remember if we had power back on, but we went fishing.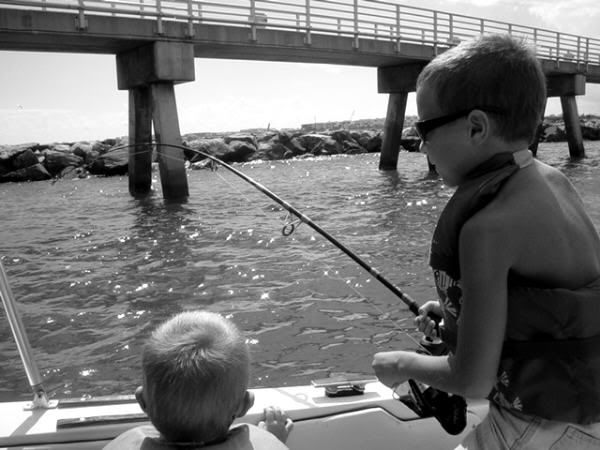 Jack picked up a tripletail off the beaches and then we moved in by the pier to see what we could find. Little man & I scored big. He scored bigger!
We both got 5 lb Black drums.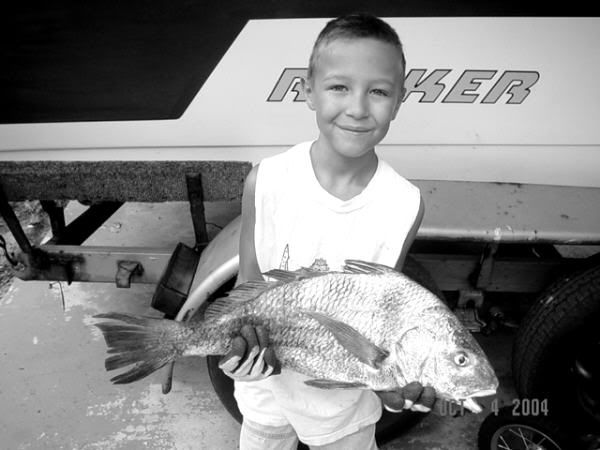 We both got sheepshead. (Look at that cute smile. "Look Mom, the fish weighs a lot!")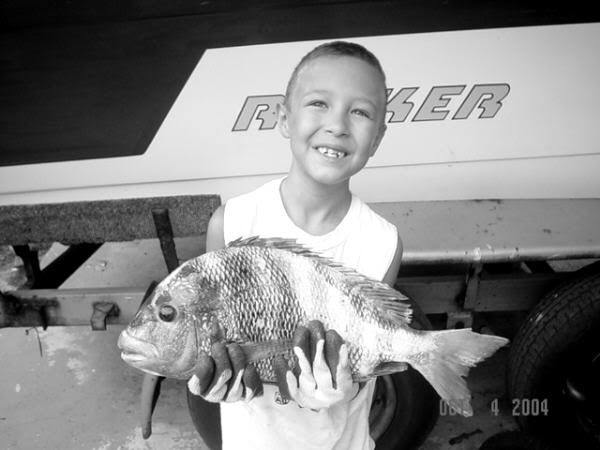 Then, he scored a Triple Header with a legal Red Fish.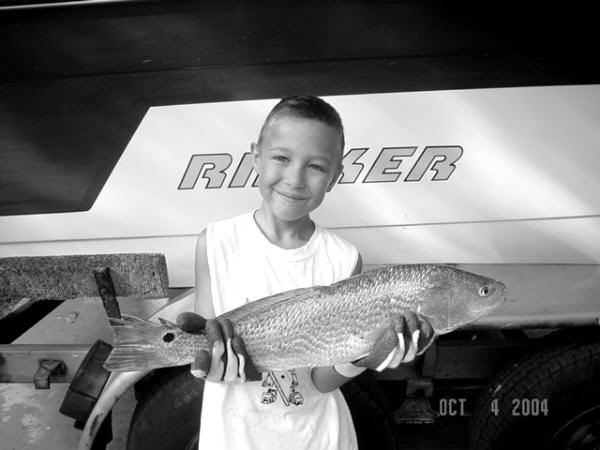 That was such an amazing family day on the water.
(That was our old boat too!)
Happy Fishing, if you can get out.