2.20.10 - Skunking
by Robin
But we weren't the only ones. LOL. It always feels better when you're not the only one.
Of course, we were only half-trying and half-making a trial run on a boat. There wasn't a chance we were going offshore without checking the engine work inshore first. It sounds like a lot of other fishermen were saying the same thing. "Trial run to get the cob webs out."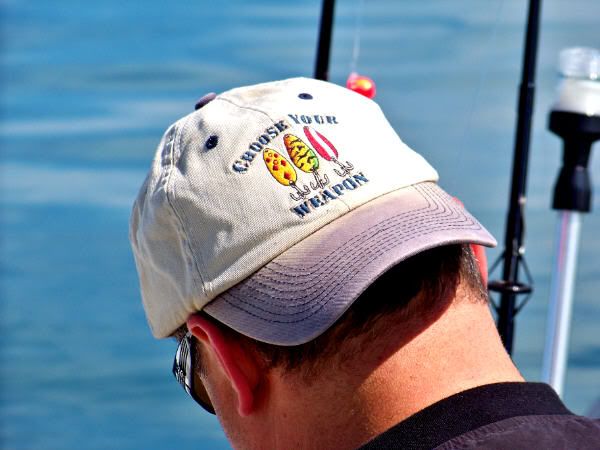 We traveled about 20 miles south of Port Canaveral down past Patrick AFB. Glassy seas. Lots of clouds though, which made it very hard to see through the water.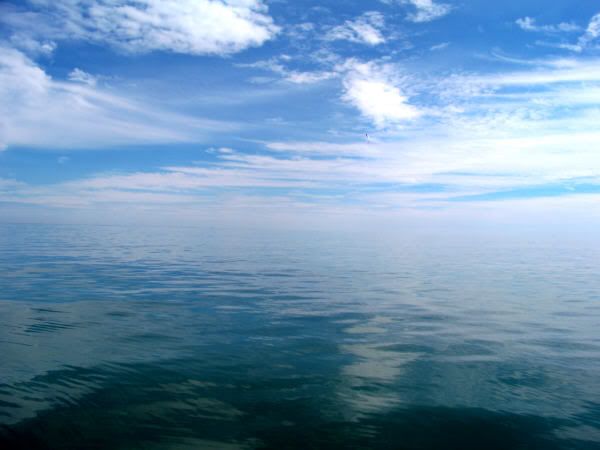 Still, it was a gorgeous day to be on the water, except for the cold air. These pictures make it seem warm, but it was still a bit cold Saturday.
Water temps were 58 deg on the beach. 61 a few miles offshore. Friends said they never saw 70 deg even far, far offshore. We only heard 1 report of a guy catching cobia off the surface, south of us. Mostly, people were either skunked, bottom fished & had to release their snapper/groupers or stayed around the jetties for sheepshead & blk drum.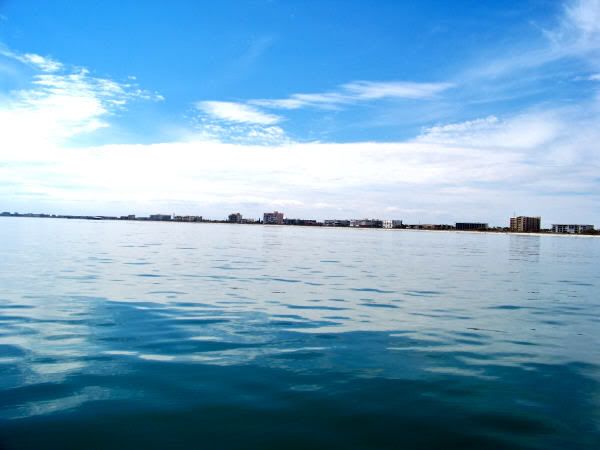 We couldn't buy us a nibble of anything with live shrimp. You know the fish are cold if you can even get a nibble.
The wind wave picked up by 2:30pm so we traveled back up the beach to home. We had a great time chatting with our friends that were gathering signatures to fight fishing closures. So many people were willing to sign the petition. We've even got a Congressman on our side. Plus, "they" shut down NY fisheries, which has caused our Northern friends to also join in the fight.
I'm telling ya, this is not a small battle. Fishermen (commercial & recreational) are in a fight for their lives against these liberal, anti-meat/ save the world nuts. What's wrong with this world were you can't go out and catch a little dinner from time to time?
By the way, tomorrow is the Fishermen's Protest on Capitol Hill. A couple local guys are speaking with our Representative to get her on board. The news is beginning to pick up the story as well.
Happy Fishing & God bless America!