MAINTAINANCE TIME!
by Robin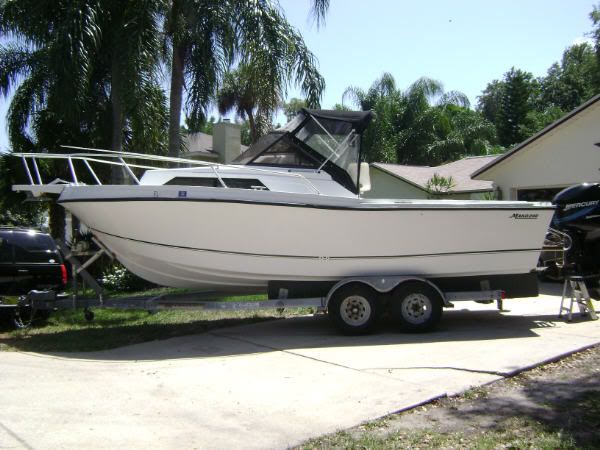 (very old picture w/ old suburban & old trailer)

Our 248 Mako has been taken over to a marine shop to be given some lovin' this week. Normally we do all our own maintainance, but Jack has been busier than normal. He's looking at possibly working some of this weekend and then he has to leave out for Dallas for training. By the time March gets here, the cobia may start their run and we want "First Choice" to be ready to run too.
Dana, owner of Mullis Marine, was shocked that this was the same boat that he last saw back when we bought it. Gee, he saw it before we even put the Opti-Max engine on it, which seems like years ago. It's so nice to see people really appreciate the hard work we put into restoring her. We know that he'll take good care of her.
Happy Fishing!! Warm weather is right around the corner.