MAHI COLOR CHANGE
by Robin
I was reminiscing last night some favorite pictures from back in 2008. This was the day I
(with Jack's help)
caught my 61 lb cobia. It was as tall as I was. Jack caught a Warsaw grouper about 25-30 lbs, too. What a day!!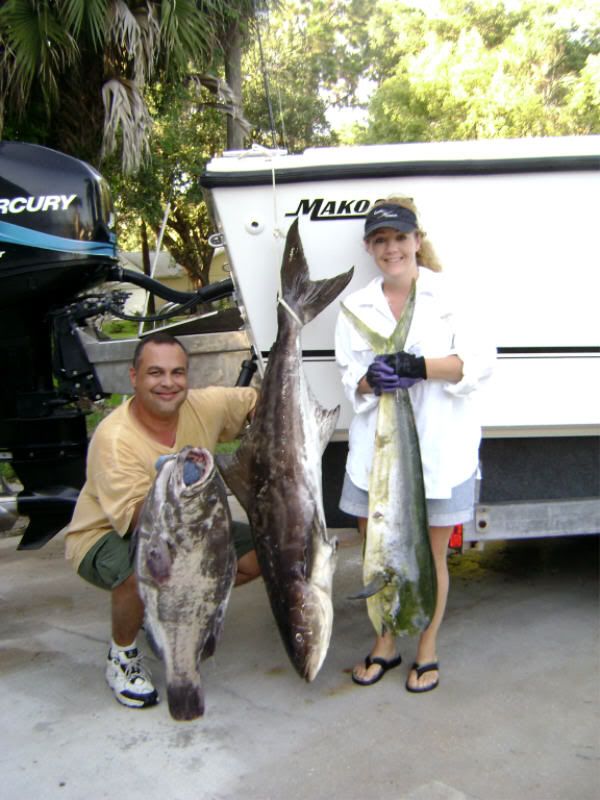 But then I looked at the 16 lb mahi which we had caught first. It was overshadowed at the time by our personal best cobia.
But.... look. Here he is when being first landed in the boat. I've always read about mahi camoflague, but didn't realize I had caught it on "film" myself. This fish is silver/blue.
Here it is backed up so you can see these are back to back photos.
Look at this fish..... he's going blue to green.
And here he is in the 4th picture - a beautiful light green/yellow.
Can you believe that? How did I miss this?
Very cool!!
Happy Fishing!