SURF FISHING
by Robin
We only caught 4 whiting, 2 thrown back to grow up more. Still, it made a nice dinner last night for the guys.
Canaveral National Seashore. Those waves are suppose to be 1-2 ft high. NOT! I love the mist rolling off the top of the wave below.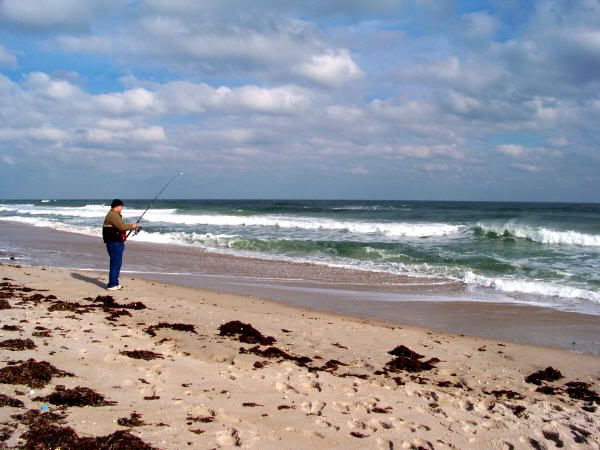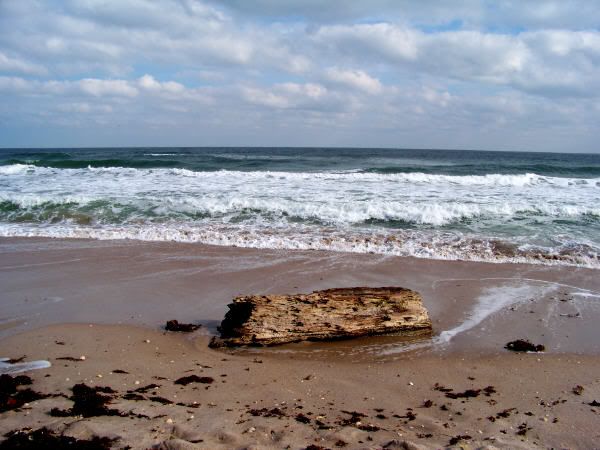 Here's a self-portrait of myself. I didn't want to scare anybody with a jumbo size photo of me with barely any make-up.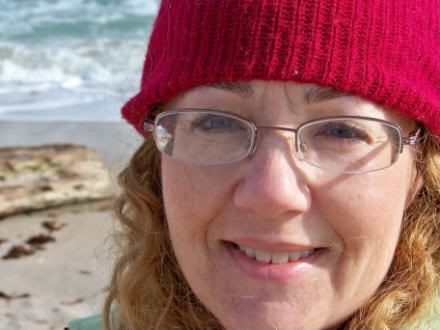 Here's why the fishermen go here for the pompano. See the steepness of this beach? Practically a 30- 45 deg angle. This makes for a nice deep drop-off in the water and lots of bigger fish come in to feed. I really wanted to be back out there today, but it will have to wait since I have some last minute Christmas shopping to do.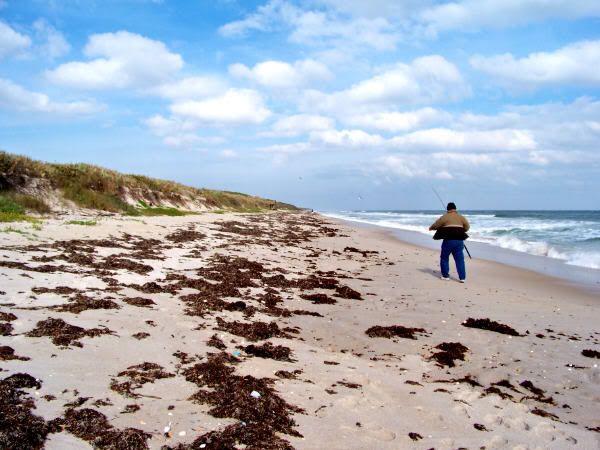 I have pictures of the fish, but they're still on the camera. It is rather insignificant when you compare 2 whiting with the big mahi that we've caught.
Merry Christmas!! I may not blog again for the next few/several days.