MONDAY
by Robin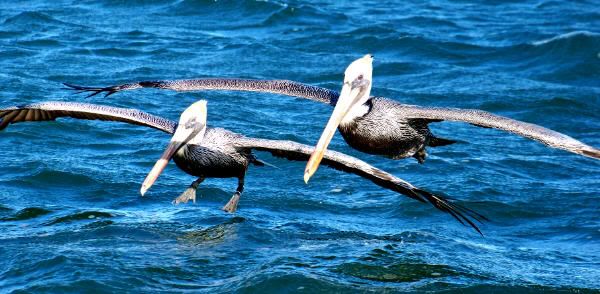 It was in the 60's with some building winds on Monday. But, the sun was out and we wanted to dunk the boat to keep her running smoothly.
We didn't leave the port 'til noon. Waves were rolling over long periods, but the worst part was the wind wave.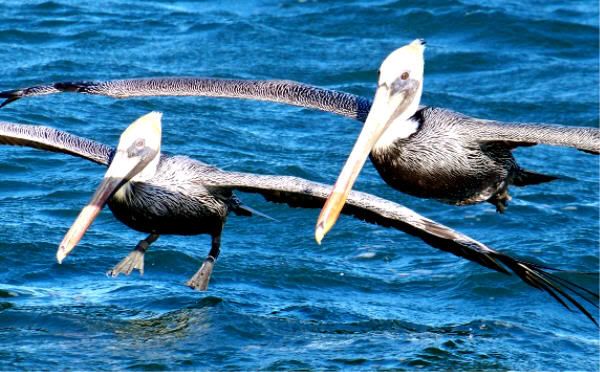 We tried to troll for kingfish but before we could get started, the seagulls were all over our live baits. That did not go well. Trolled a short while, gave up because of the wind and headed to the beach for wind-protected waters.
Caught some small whiting, which we threw back. I sent a live bait down and it manage to survive a long time w/ no attacks so he was released when we were done fishing.
Came in and threw some shrimp to the pelicans in order to catch these photos.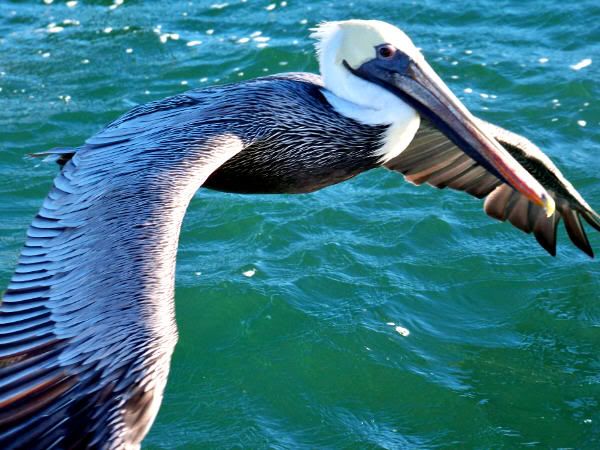 Tomorrow, Jack and a bunch of coworkers are heading offshore for some deep-water dropping. They want to come back with some nice red snappers. I am unable to fish right now until a couple body parts get stronger. Snapper fishing closes in a few days. Inshore snapper/grouper fishing closes on Friday.
I think that pretty much leaves us pompano, flounder, kingfish for the rest of winter until the cobia show up in big numbers in March.
Happy Fishing.