MERRY CHRISTMAS Everyone!!
by Robin
Checked some weather reports and had lots of free time today, so the kids and I headed to the beach.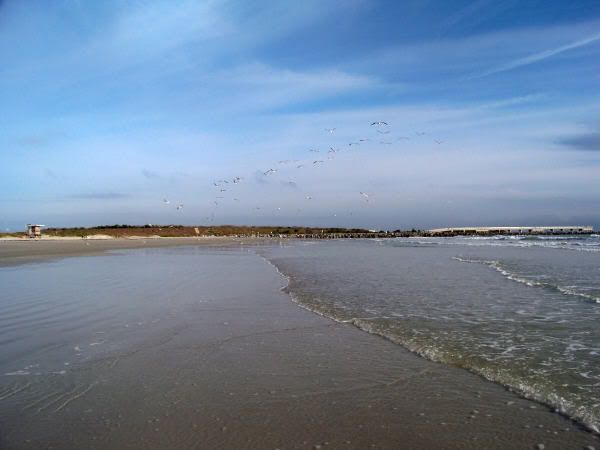 Ok....... stop that. Just get IT out of your mind. It was NOT HOT.
55 deg with some wind.
BUT, I will saw the water was much warmer than the air. I did not mind putting my feet/legs in it to cast out.
When the sun disappeared behind bizarre clouds, it was downright cool.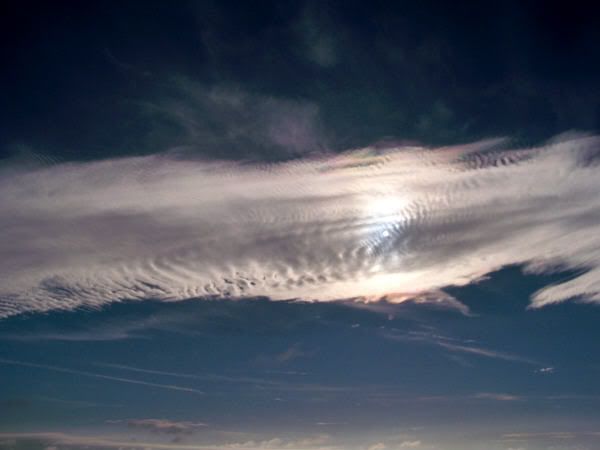 I brought 2 poles although only 1 was used. Here is a self-portrait of me surf fishing.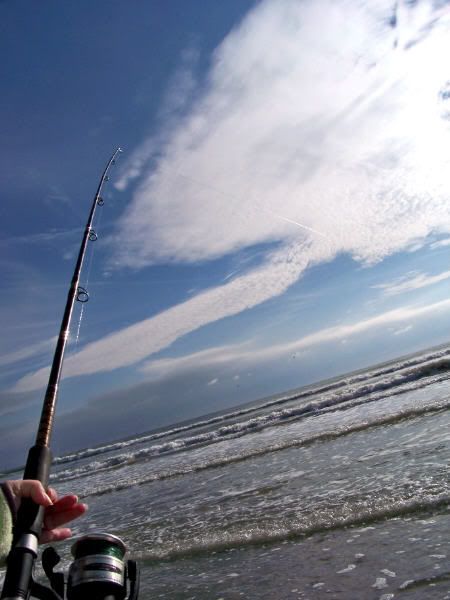 I only caught 2 little fish right after arriving there about 8:30 am. One was a whiting and the other a Crevelle Jack which looks very similar to the Pompano, which I was seeking.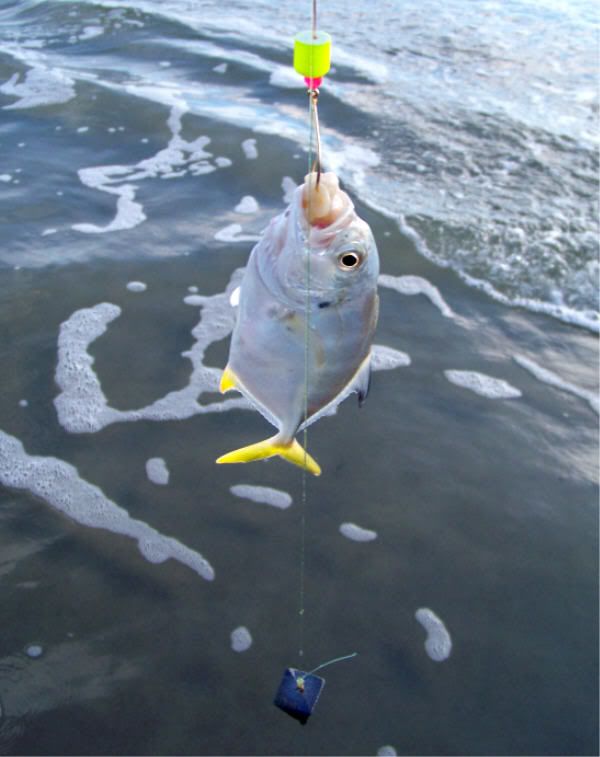 As the sun went up, the waves were building,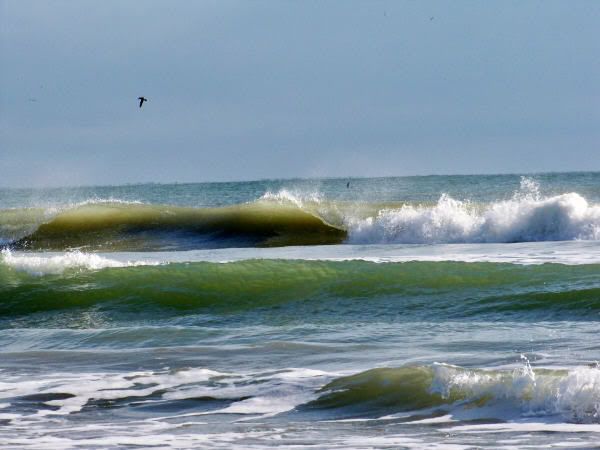 tide was coming in,
which would have been a good thing.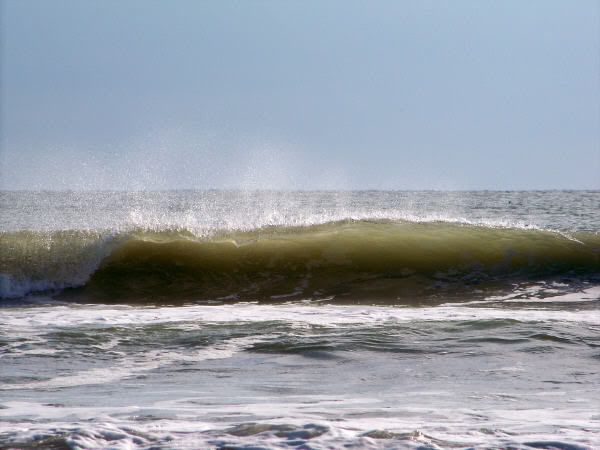 However, my holiday truffles, filled with evil dairy, decided to attack my body and my joints started swelling hour by hour. I've never felt an attack come on so quickly.
So, by 11 am, we were back in the car, heading home. The kids were happy. They had done what they set out to do. (Dig a huge pit and sit in it.) They were getting some fast food fries. And I was headed to my recliner with half a muscle relaxer & an anti-inflammatory. Whew....... that was a close call.
I hate taking medicine, but am so thankful it is there for when I really need it. I'm already able to stand up a couple hrs later with minimal pain.
We're watching the weather for some New Year's Eve fishing. Pretty soon, the bottom fishing will be closed down and so Jack is gathering a crew together. I'd like to go too, but we have to see how I'm doing in a few days.
Happy Fishing!!