ONE GOOD TERN DESERVES ANOTHER
by Robin
Yes... I know I spelled "turn" wrong. Meet the
Least Terns
. They're cousins to the Royal and Caspian Terns, which are much bigger.
We found these beauties while surf fishing on Monday at Canaveral National Seashore. We were in search of pompano in the Lot #2 region. After we were done, we drove up to Lot #10, which is known to have topless sunbathers in the summer. It has been prohibited by law, but people still do it (or are rumored). I've never seen it because I'm too chicken to go up there in warm weather. I digress.........
It was about 50 deg with whipping wind approx 20 knots and only a handful of wool-wearing fishermen were around. I was so happy to catch some photos of these guys. They were adorable.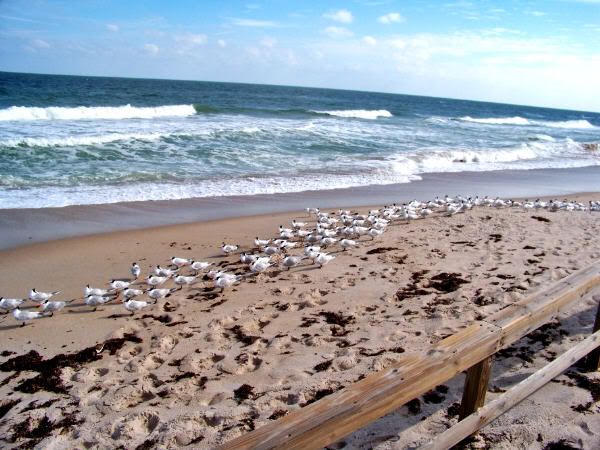 They're all facing into the wind.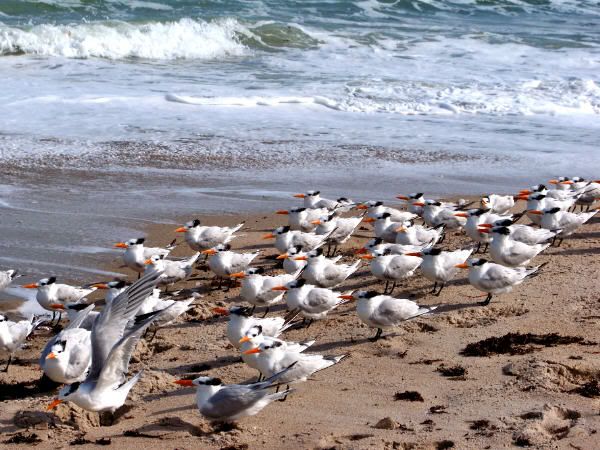 Aren't they cute??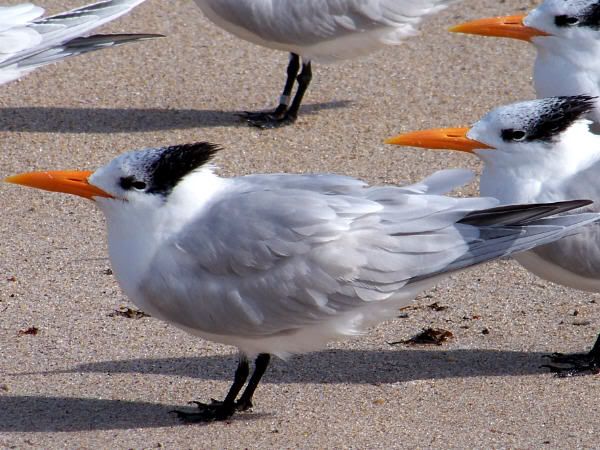 They tuck their beaks in to stay warm. The guy with a black beak is a baby. His beak is turning orange on the tip.
And this is my favorite picture of them. Sharie, did I do good? Not bad considering my batteries died after this shot.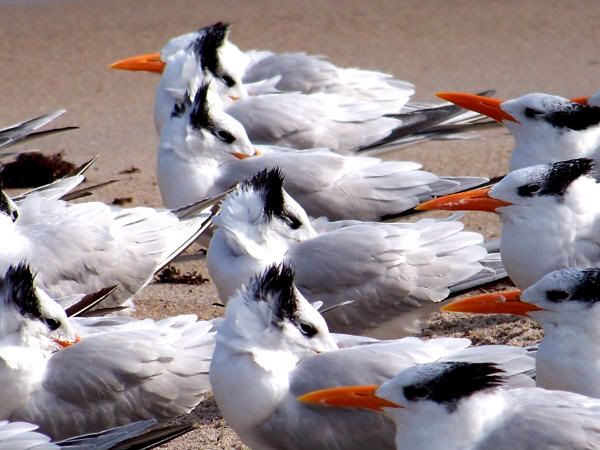 Tomorrow, I'll post up pictures of Jack and I surf fishing. The kids were smart to stay home with watch tv & play video games.