by Robin
Jack was dying to go back offshore after church since the boat was still hooked up but my body wasn't willing to cooperate. He tried to get some friends to go. No go.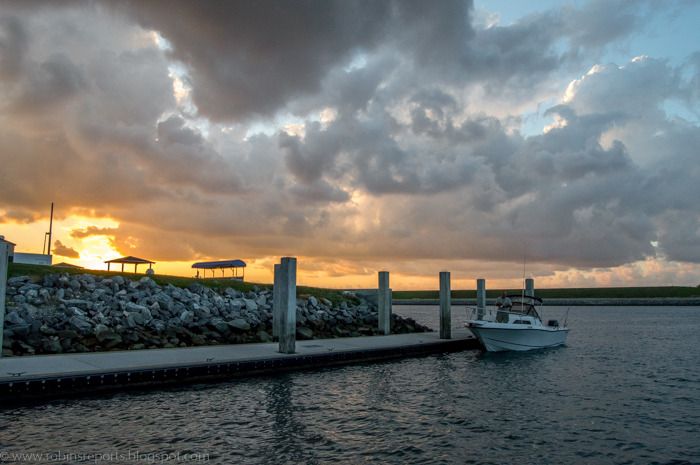 I don't know how he managed to do this, but he talked me into getting some mud minnows and playing in the port. Wind was whipping hard from the east, so we stayed in the channel, mostly the locks. I have a cool story about the Freedom of the Seas making an emergency stop to the port to drop off an emergent patient but that will have to be done tomorrow or another day.
These photos were taken AFTER it left the docks. Sun was setting & fish were biting.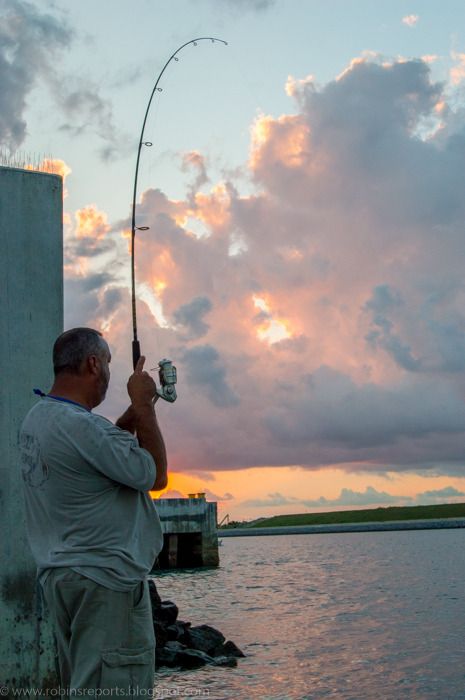 You can't see it here but Jack had a flounder in his hands.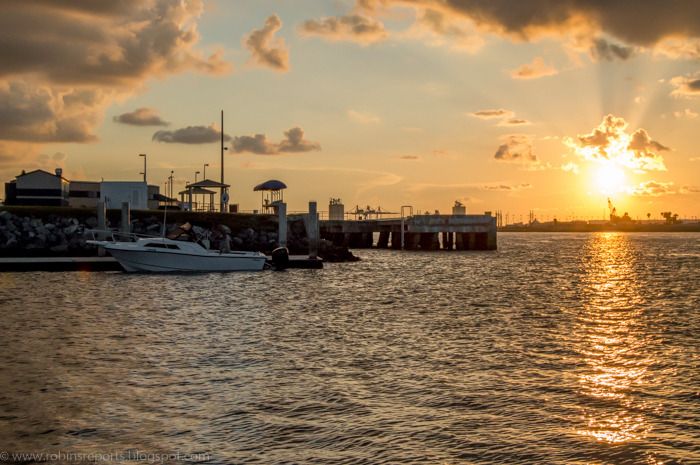 Basically, I wanted to share my sunset photos. I didn't catch one fish all evening. Jack caught a crevalle jack, small mangrove and 2 flounder. Only the one flounder came home with us.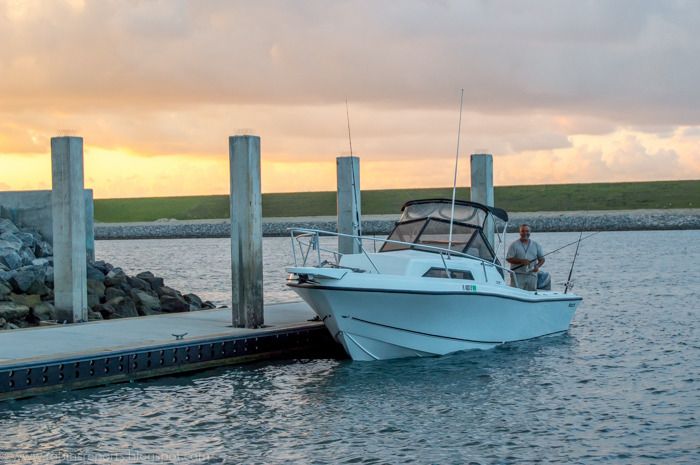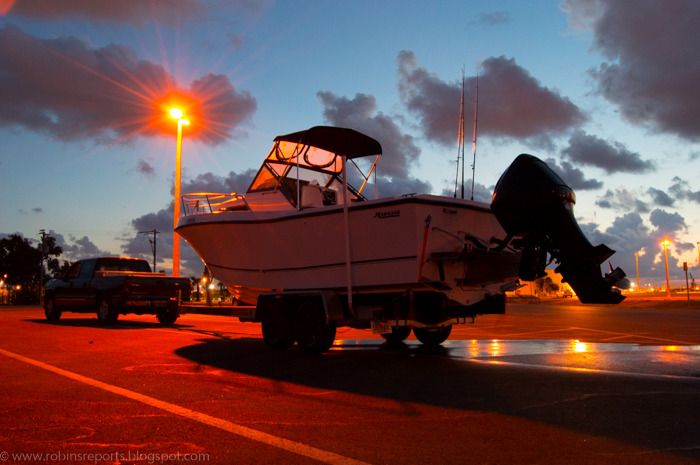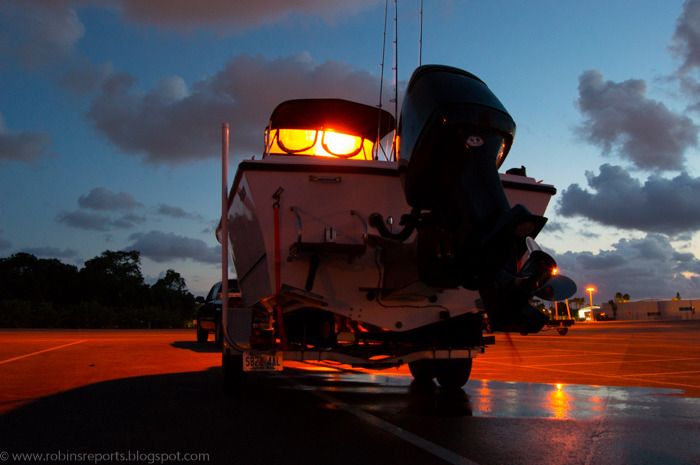 My evening shots. I am learning how to use my advanced settings with my new camera. These were taken in manual mode.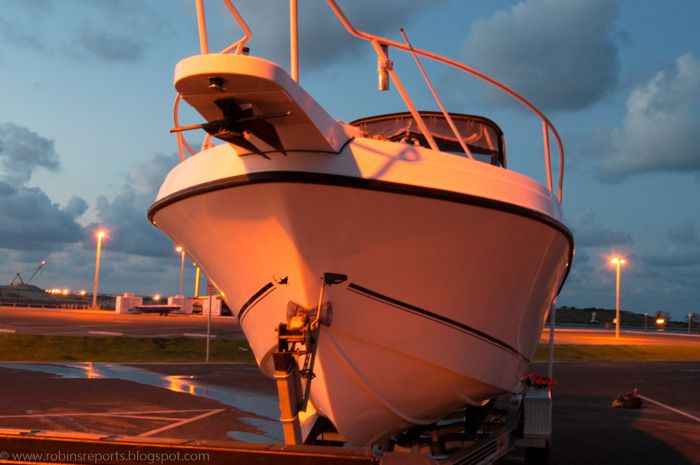 First Choice looks magnificent under the amber lights. My exposure was set for 2 minutes.
Hope you had a peaceful & fun weekend.
Robin