by Robin
After our son caught his huge gag grouper, I wanted in on the same action. So, Jack took me out the following weekend.
Well, he certainly put me right in the middle of some action. I was fighting and fighting this fish. Biggest snapper I ever caught and about 10 ft under the boat, 1 of the 3 sharks following us takes this huge bite out of it. From out of nowhere, 2 more sharks join the pack. I was so exhausted and disappointed, I forgot to keep reeling and Jack brought it up to the boat for this picture. Then, we had to throw it back over to the sharks. Goodness, it kills me to see the sharks eating such a fine fish.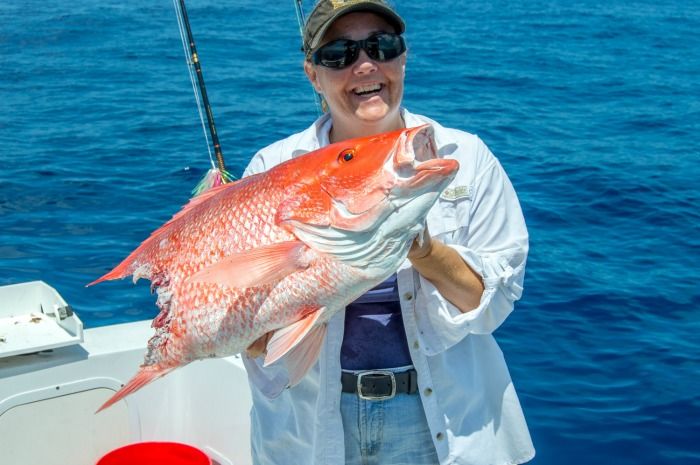 Jack is on a drink break. It sure is getting hot out there.
I had a nice grouper on but I couldn't get him out of the rocks, so I gave the pole to Jack. He loosened the line and he swam out and it was game on. At some point, I guess the hook pulled out, so we never did see that fish.
We caught too many of these and decided to run around looking at the weed mats instead.
Saw a lone mahi on one of them. We tossed everything to it and couldn't get it to eat.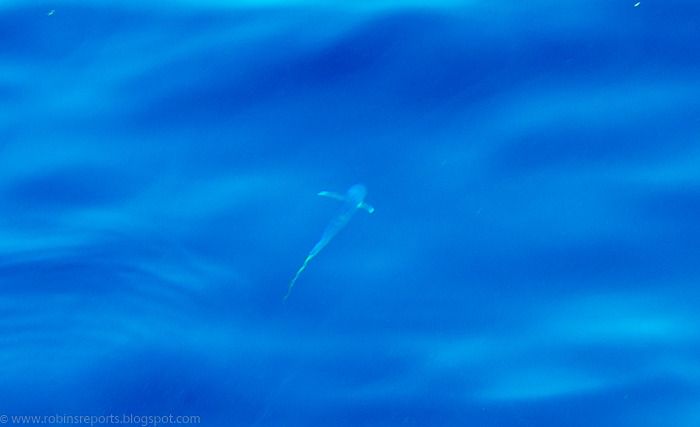 At another weed mat, saw 2 more and couldn't get them to eat.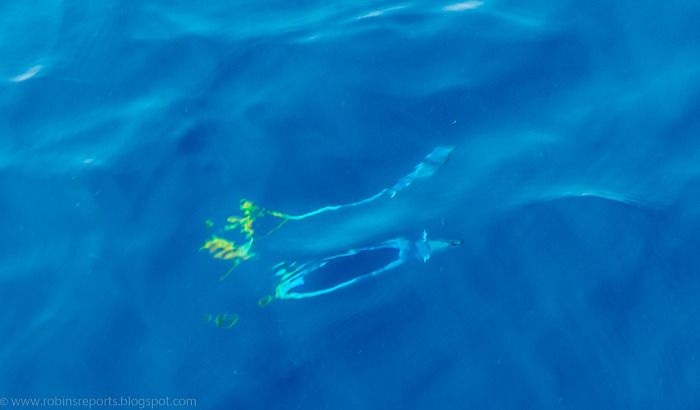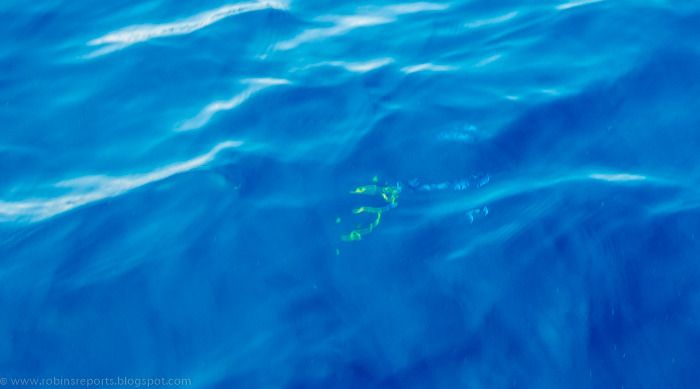 Super disappointing. Trolled an hour with nothing. So, we headed back home.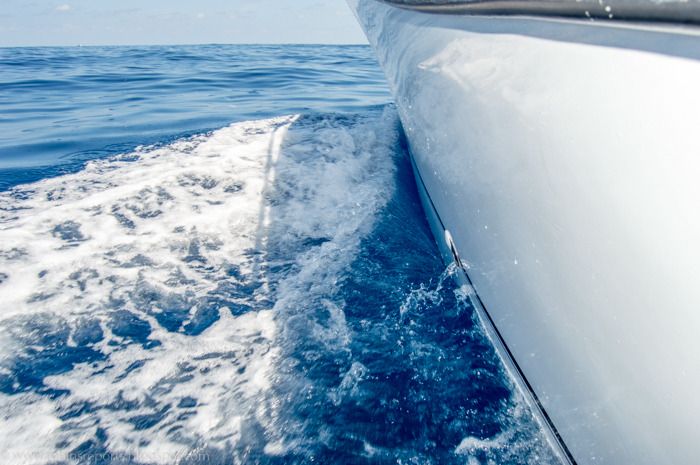 The flying fish were very close in and it was such a photo opportunity to get pics of them.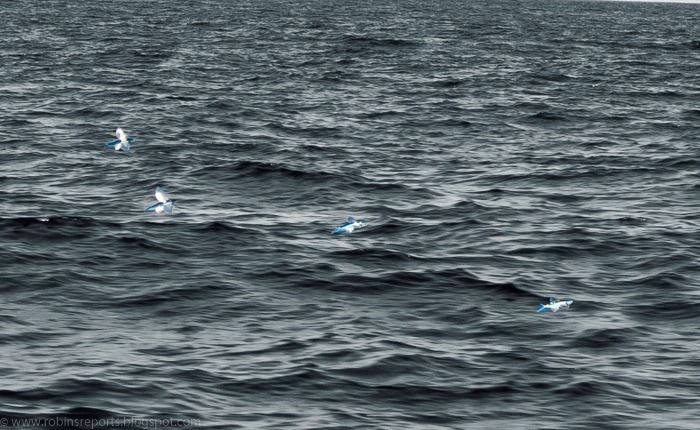 I greyed out the water to make the flying fish stand out.
Have a blessed fishing week!