by Robin
While Jack and I were in the bait & tackle store, we heard there were some flounder in the ramp basin. Really?
I tried it out on Monday. Everything was rather small. Mostly, I caught a really good sunburn.
But, my son and I returned on Wednesday. I was supposed to chaperon him and his girlfriend on their date but she came down with a fever.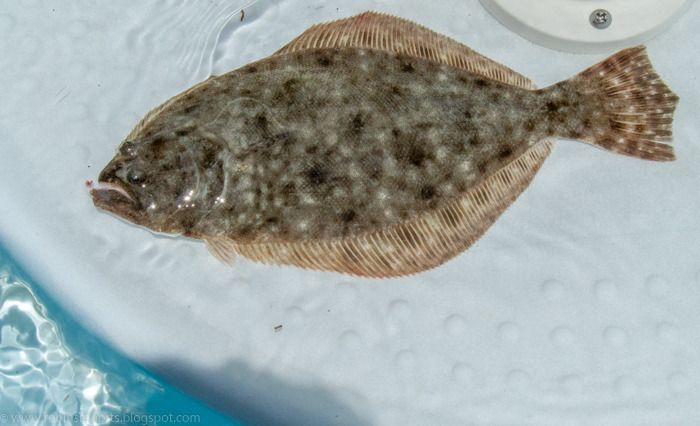 We still enjoyed the morning together. We were using mud minnows, which are fabulous without an aerator and yet, super slimy. Hard to get them on the hook without getting yourself first.
We found the flounder in the center of the ramp basin. I also came home with a small but legal lane snapper. Not worthy of a picture. LOL.
I fileted and fried them up for lunch, but not until I screamed YOLO (you only live once) and put the flounder in the pool with me. ha ha.
The kids freaked out but honestly, what's the harm? Somebody tell me.
Hope you all are having a great start to your summer. I know I am.
Blessings & tight lines,
Robin