WE BE HAVIN' A STORM!!!
by Robin
The seas are 14 ft today and still at 7 ft by Monday. I don't think we'll be bringing the boat out fishing mateys. We'll be doing good just to get her onto the trailer and back home. Time to bring her home from the marina for the winter.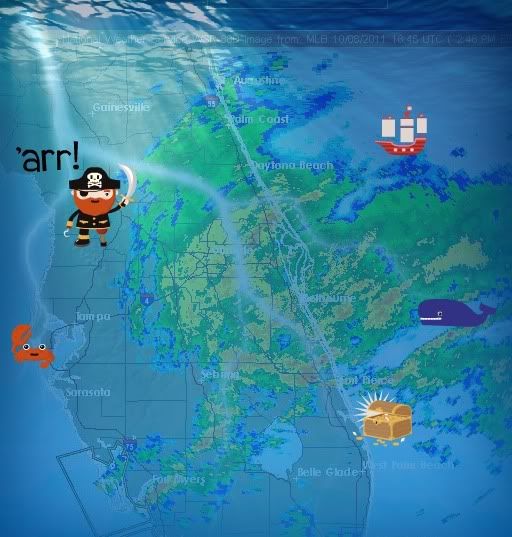 Time to cook & watch football!!
Robin