NEW DRIVEWAY!!!
(for the boat)
by Robin

It's amazing what you can do when inspiration & cash come together at the same time. We were *going* to run errands when we went past a lumber yard. They had just the right size & selection of railroad ties. Ordered and delivered about 3 hrs later.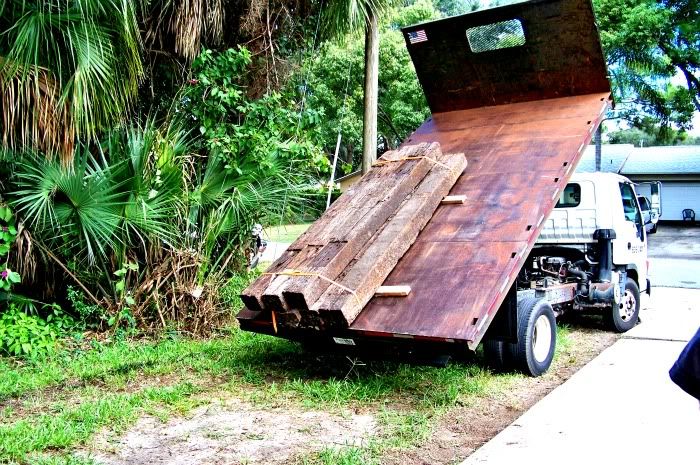 They slide them right off of the flatbed.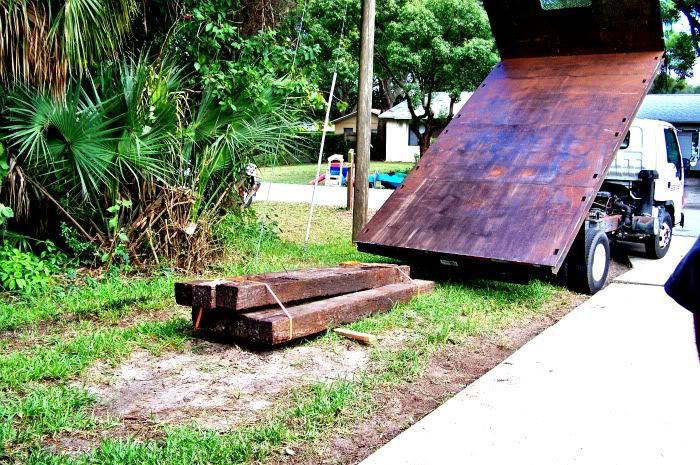 Jack did most of the laying for the ties. I couldn't even begin to get one lifted.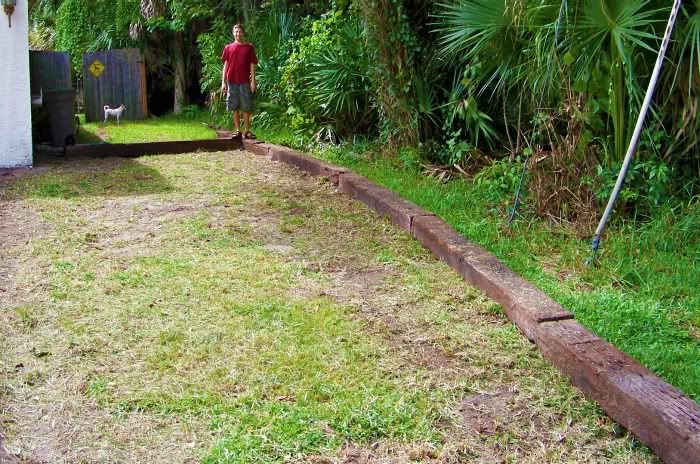 On the way home from the lumber store, totally ditching our other errands, we side-tracked to the local mulch & gravel store. Ordered 5 cubic yards of granite, which was delivered about 30 minutes after the railroad ties. God gave us impeccable timing.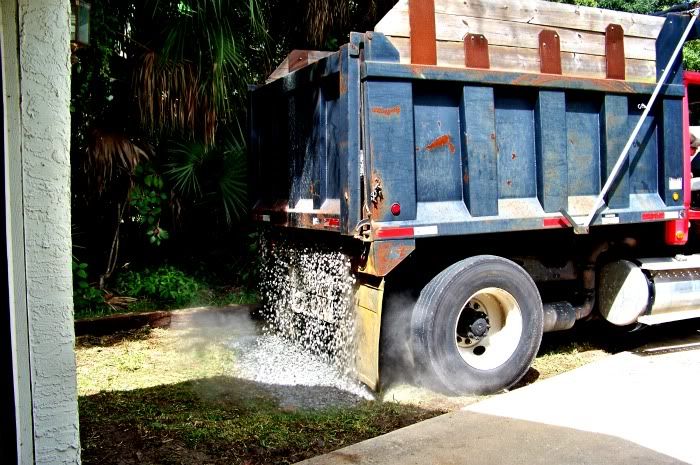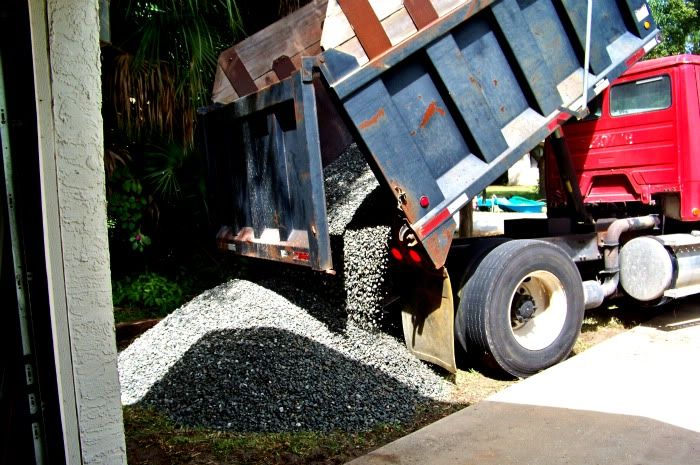 Then, you give everybody a shovel, including the neighbor kids. You have to promise them cash these days. They don't work for free anymore. Of course, be careful of the lightening.
(photo-edited)


A couple/few hours later, it is all done!! I kept telling Jack that I totally get it why the Duggar family has 17 kids. Many hands make light work!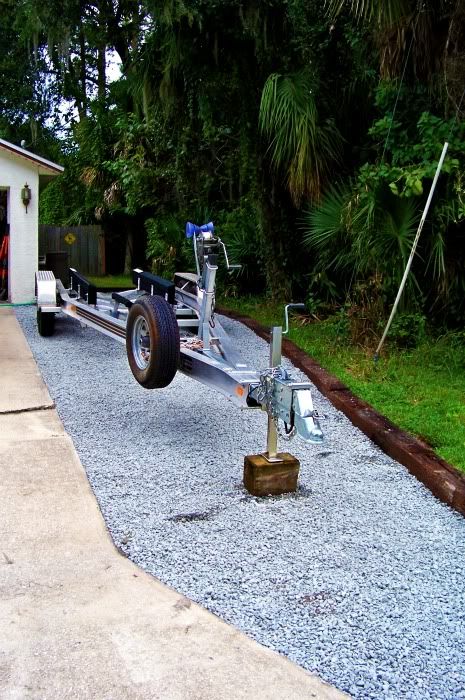 And that is our new space for the boat when it comes home in 2 days. We can't wait to have her back home. I am so happy to see what was a bit of an eye-sore of weeds & dirt become such an important piece of real estate.
Happy Fishing if you can get out with all this wind & spotty showers.
Robin