EXPLORING NEW SMYRNA BEACH
by Robin
I can' believe that we have lived here for nearly a decade and have not visited this beach!!! Shame on us!!!
First things we noticed is how much it resembles Key West. I can see why people love to visit here. They have beautiful old houses, small gift shops, art galleries and lots of good eateries.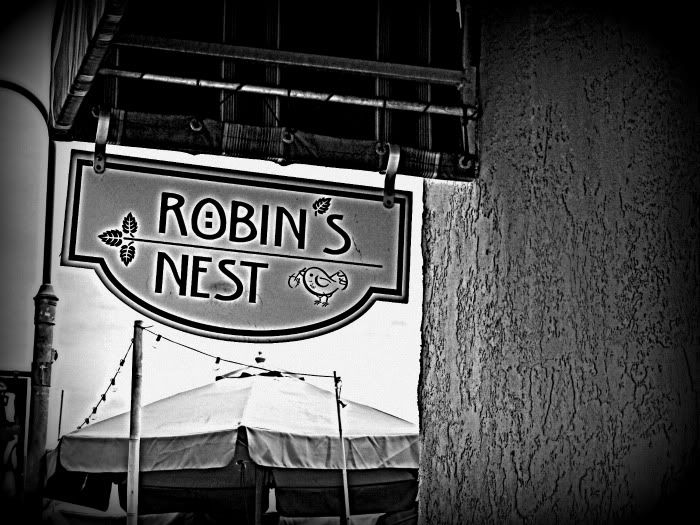 They had many shops. This one caught our attention quickly. I have to say that I even brought home a little gift for my own "Robin's nest".
I love all the quaint shops with beach signs. The one about composting caught this gardener's attention.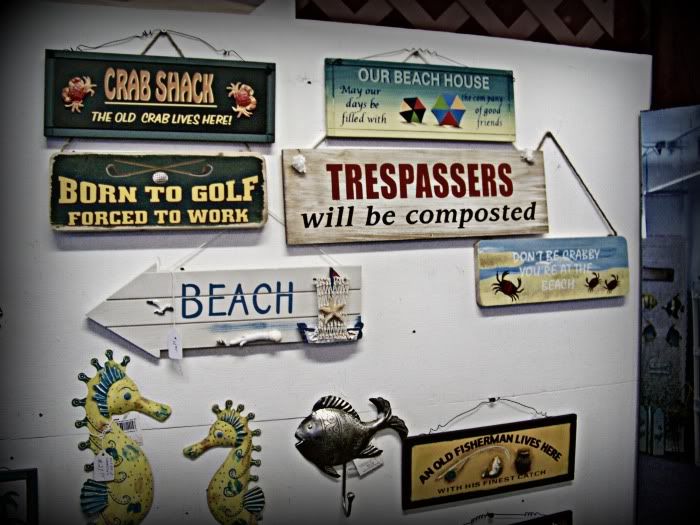 As we walked further east, we saw this artist painting a HUGE underwater mural. I have to say that this is one of the best muralist I've seen around the area. He actually got the faces of the marine life in perfect proportions. I'll blog more on that later.
We walked a little futher and then.... we caught a glimpse of the beach. I loved this arch over the road. You can drive on the beach, too! Jack loved that part of it.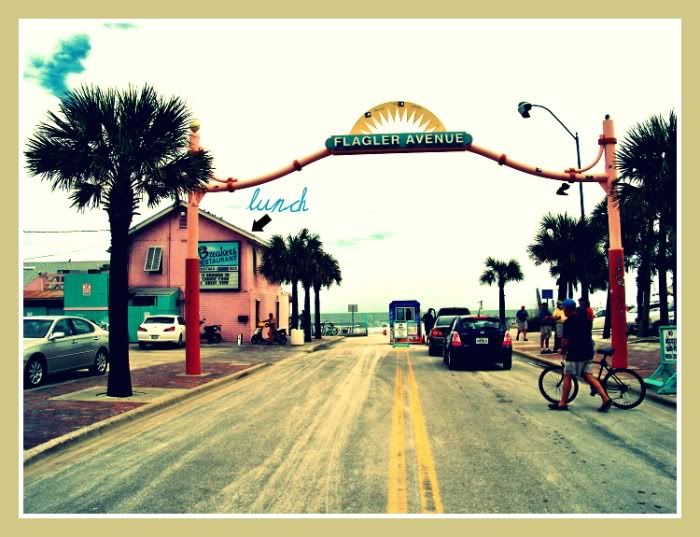 We went into Breakers for lunch. Here are my mateys. There is not a bad seat in the entire restaurant. Every seat lines the glass walls so you get a view from north to south of New Smyrna Beach's beaches
(Did I say that right?)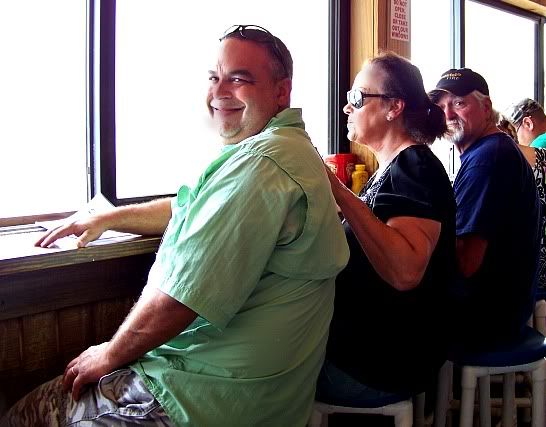 So, here is my view as I sit in my stool. Oh..... the gentle breeze that blew perfect temps on my face. No humidity. No heat. But, it wasn't cool either. I seriously needed a hammock.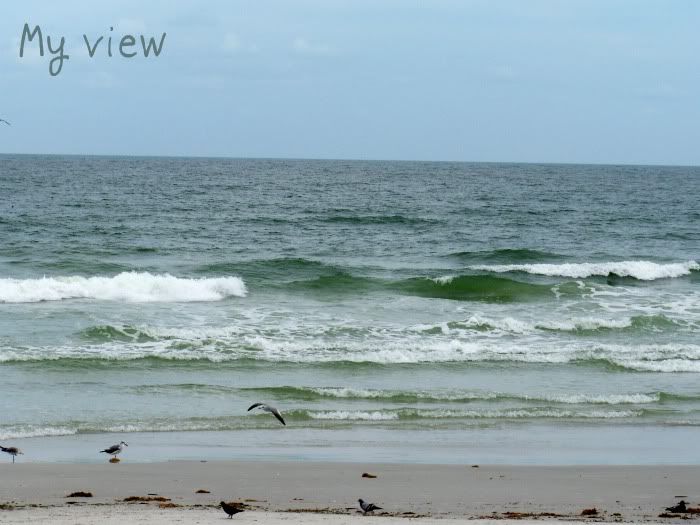 I cannot believe how close to the beach we were sitting. It was high tide, but it makes me wonder how far the water rises during hurricane water surges.
Not long after I was relaxed for a nap, food was served. Breakers is known for their award-winning burgers. They did have a veggie-garden burger for me, but who wants soy & carrots when you can have ahi tuna?? Not me.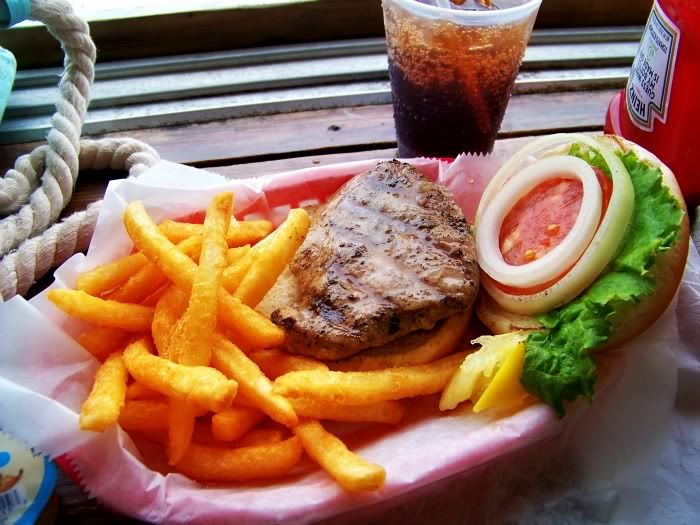 You can better believe it that this was absolutely delicious. Jack bragged on his burger on the way home, too.
It was a quick drive home. We promised each other that we would be back to visit & explore this area more. NSB is also home to Ponce (de Leon) Inlet, which is another good inlet to fish out of. Trust me, we are seriously considering hauling the boat up that way for double-dipping on the cobia fall run.
Happy Fishing & exploring!
Robin