MIM's MULLET FESTIVAL

by Robin


Had such a good time traveling over to Mim's for their 3rd Annual Mullet Festival. If you're confused if I'm talking about the fish or the hair-do, let me explain. It's called that because the mullet
fish
make their run each fall. They harvest about 3,000 lbs of mullet for this festival. You can get it fried, smoked or in a dip. However, since a lot of people's minds go to straight to the 80's hair style, the designers combined the two into this funny logo.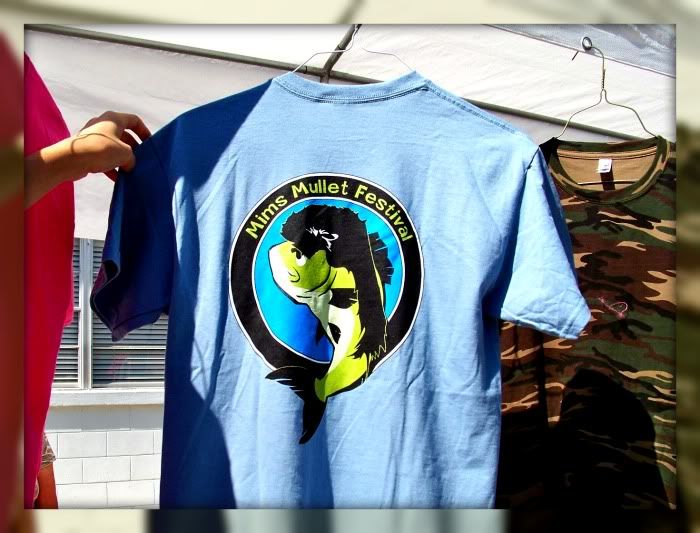 First thing we notice was that there were many antique cars there, as well as kid jumpy houses.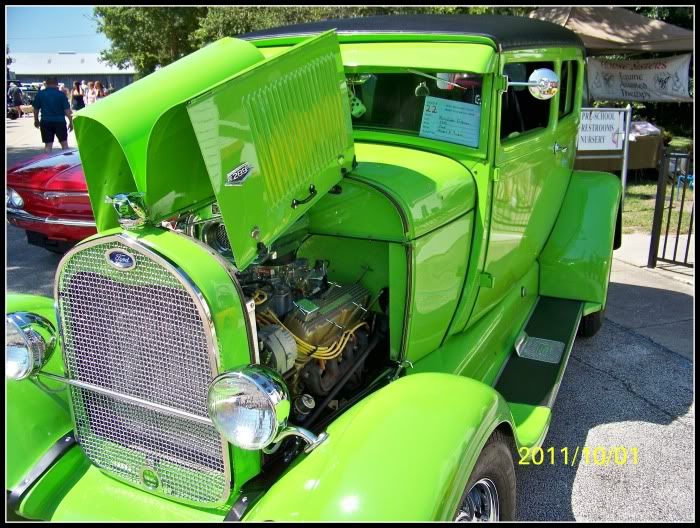 On the corner was/is an old-fashioned church house. We popped in there and saw our friend, Micah, playing drums.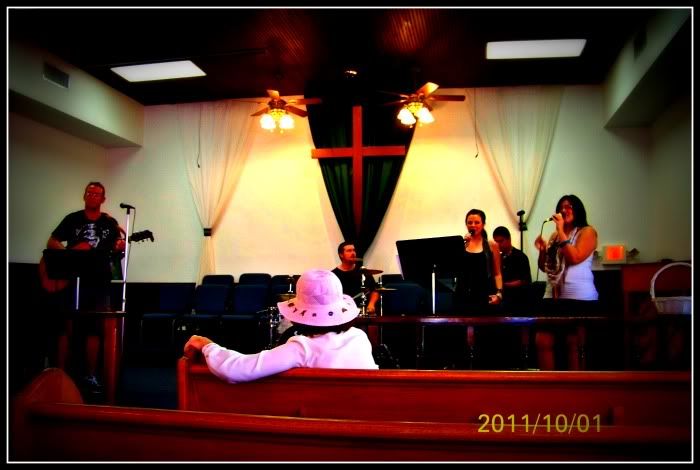 Secondly, we turned the corner and came up on a couple of my friends who combined their efforts and sold trendy clothing & fashionable folk jewelry under one tent. My one friend, Kricket, teaches violin, banjo, fiddle and other string intruments to the local homeschoolers. We came up on her giving a little warm-up. My other friend, Debbie, has a son that plays fiddle and guitar. Our sons are good friends, having been through my Civics class together.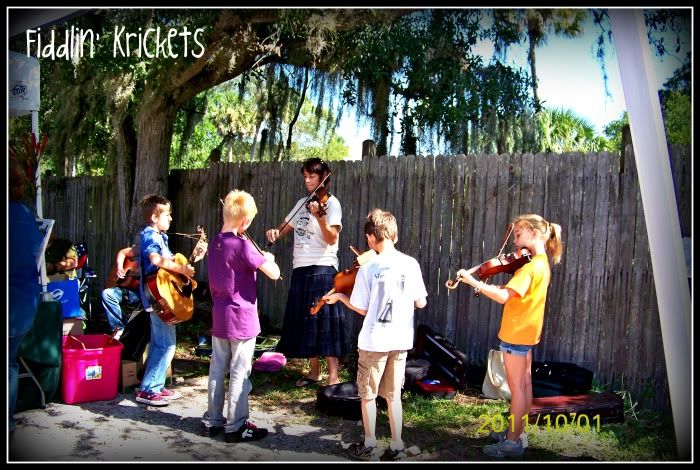 I let them all catch-up on their summer & talk music while I snapped a few other funny shots.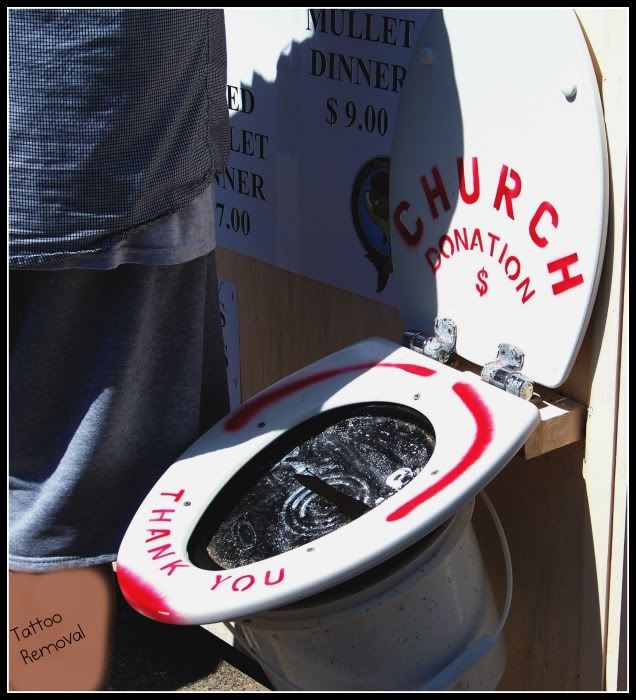 I have no idea why the church donation bucket has a seat & lid.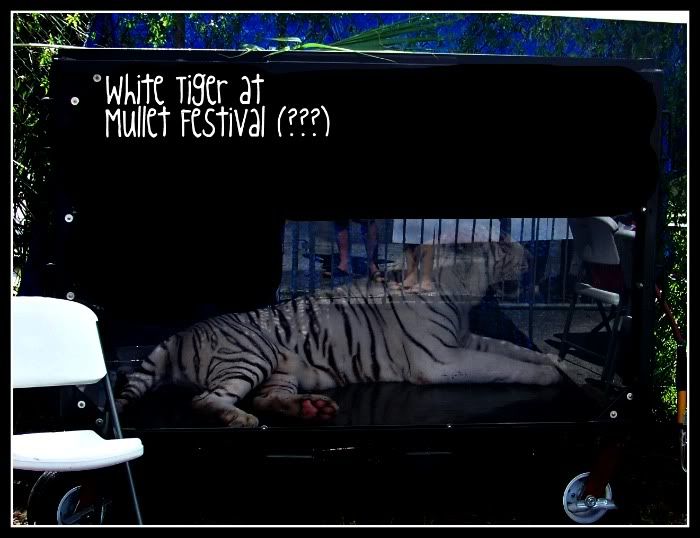 I also had no idea why there was a white tiger for us to stare at. He was so HOT. Supposedly, there were 3 Siberian tigers on a farm, up the road, from where we were. She gave me a conservation talk but in my mind, I was freaking out thinking about what happens if a tiger escapes. (I watch too much tv.) I actually dreamed, er... nightmare, last night that I heard a tiger growl from within my garage.
We had a quick glimpse of Miss Mim's Mullet Festival going to her post inside.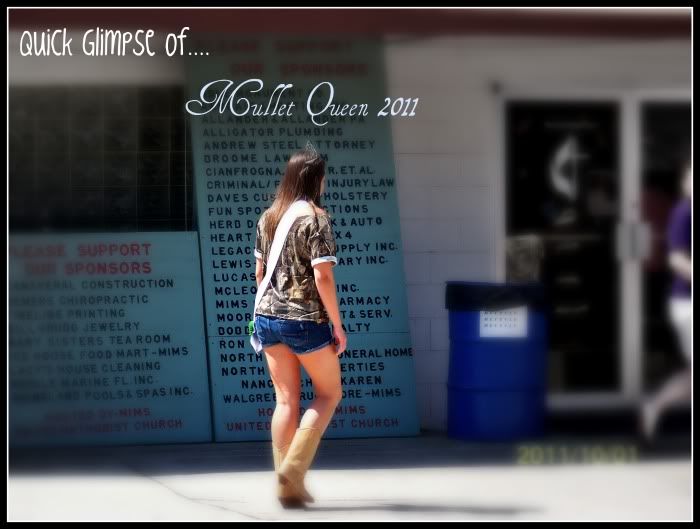 I'm not sure if this is Miss Mim's Dad or if he won the trophy for having the best mullet wig that day. Hmmmm?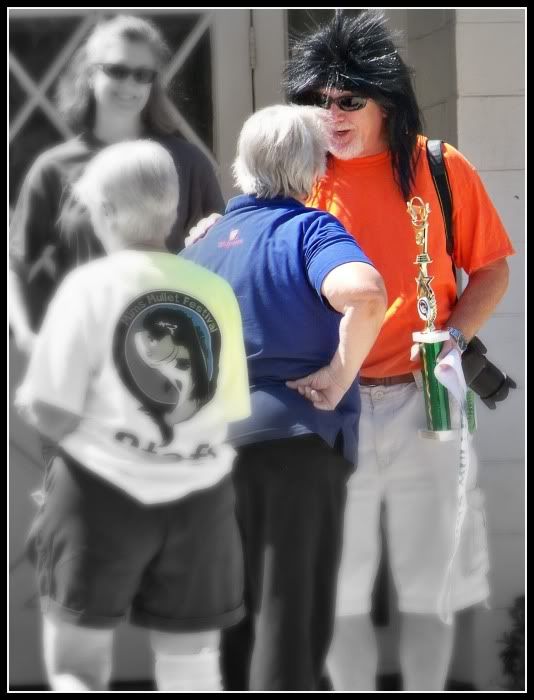 There was Mullet cornhole toss.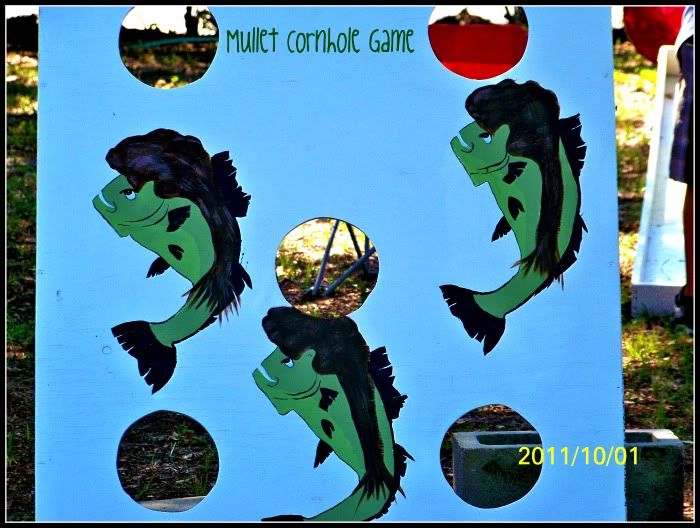 Mostly, the boys kept me entertained because they combined efforts and put a "band" together, on the spot.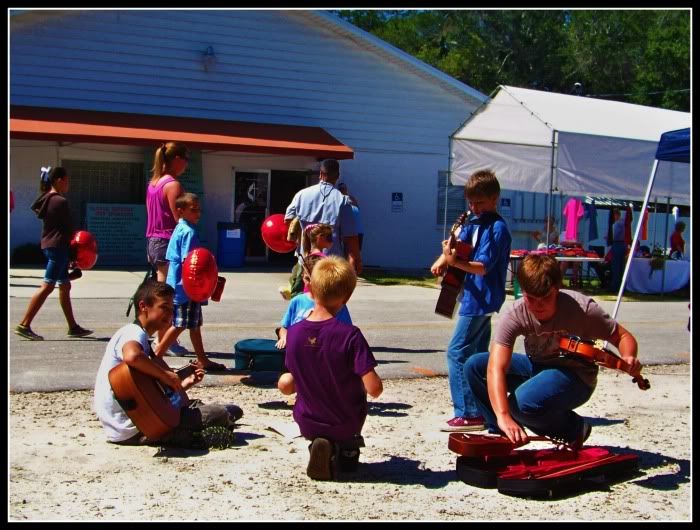 They actually took in several $$ in tips. They were very good on a couple songs, but that's all they knew. They will have to learn a few more before the next festival.
About 1pm, the kids were more into the music than eating but I was starving. I didn't know which plate I would like, so I got one of each. 1 fried and 1 smoked.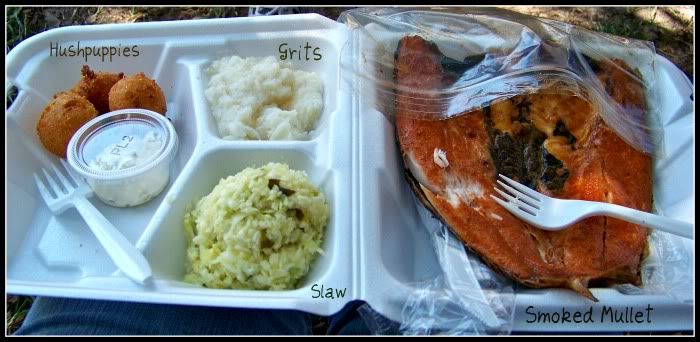 I didn't even have a chance to decide and my youngest took the fried plate for himself. I guess it is good that the smoked mullet was pretty decent. I had had BAD mullet, years past, at another festival on the Gulf Coast and was convinced it was food that only 3rd world country people enjoyed. I stand corrected. If you stick with the thick shoulder meat, watch for bones and stay away from the stomach area, it is actually pretty good. Not much different than Jack's smoked kingfish. My friend Kricket's husband makes a very good dip out of smoked mullet.
Anyhow, during the heat of the day, I moved the kids under the shade of an old oak tree. They earned more money there. People are so kind and generous to children. It brings out the tender hearts to many folks that we would never otherwise connect with.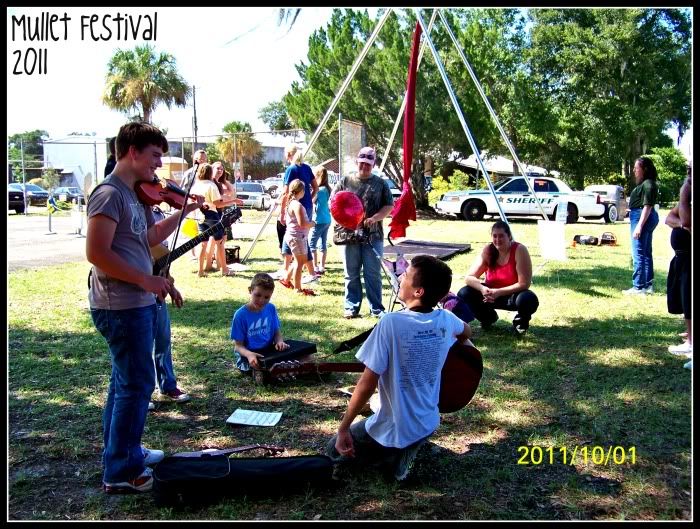 Thursday, the boys will attend their first official bluegrass practice session. If they do well, you will see them at the Barberville Jamboree in November.
God bless & Happy Fishing!