BRAKES!!
by Robin
One of our weekends in September was spent putting new brakes on our towing vehicle (suburban). This is such a puzzle to me, but it makes an excellent project for Jack and our eldest to do together.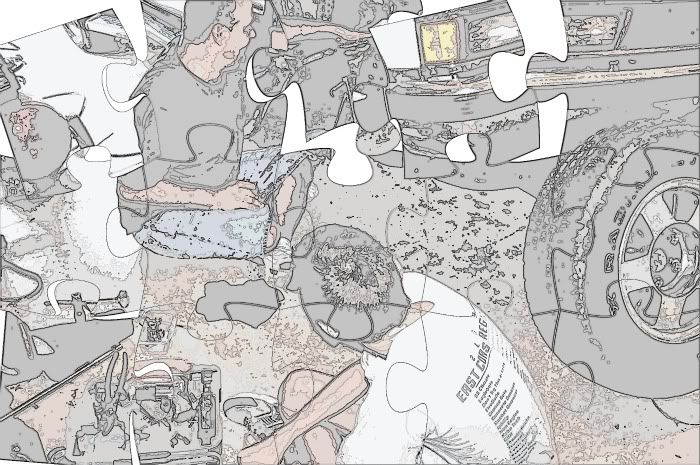 Mechanical talents run on both sides of our families so it is best to give the gift of fixing 'broke stuff' to your kids. If you're gonna own stuff, it's gonna break on you. LOL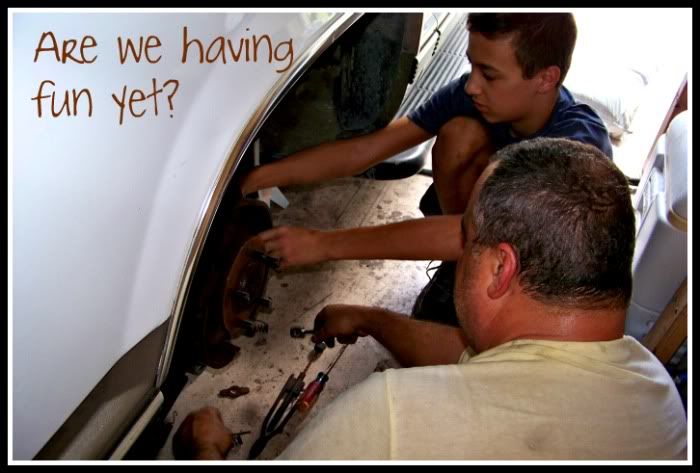 The same weekend, we also had new brakes put on the boat trailer before we bring the boat home. They had seized up while sitting in the side yard for 6 months.
Have a blessed weekend,
Robin