The LATE 5.30.09 REPORT - Mahi & Sailfish
by Robin
I've been waiting on some pictures from the trip before I would post up last Saturday's report. Jack took his boss and boss' two sons out for a fishing charter. It turned out to be a very good trip. Jack is a great captain.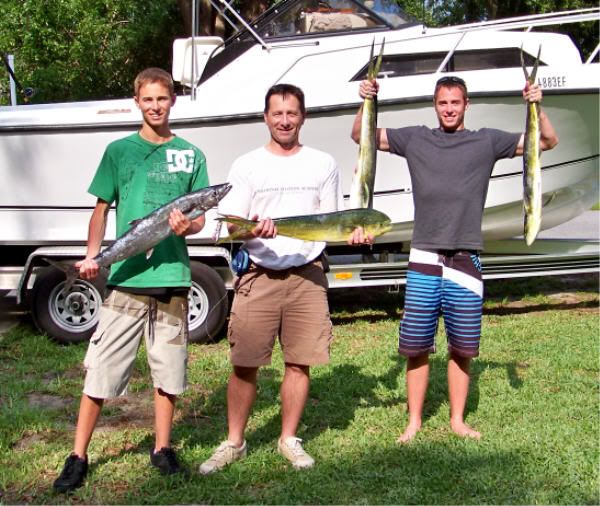 Total tally for the day
1 barracuda - released
1 30 lb mahi mahi - self-released w/ a bad knot
3 mahi mahi up to 11 lbs & 1 kingfish - on ice.
1 sailfish - released
Remaining photos provided by Walter - Thanks!
Walter's sons (college & h.s.) with Jack in middle.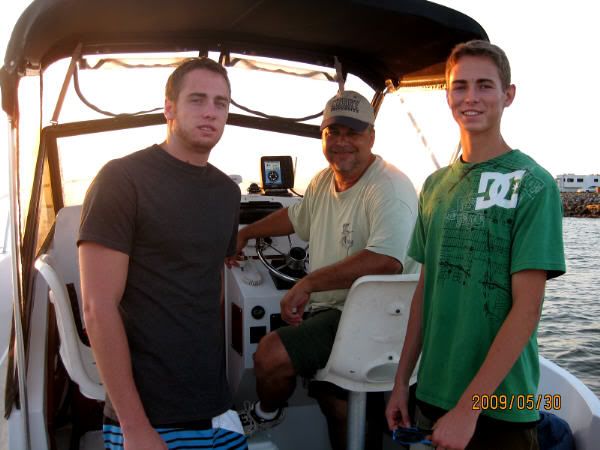 Youngest son fighting his sailfish.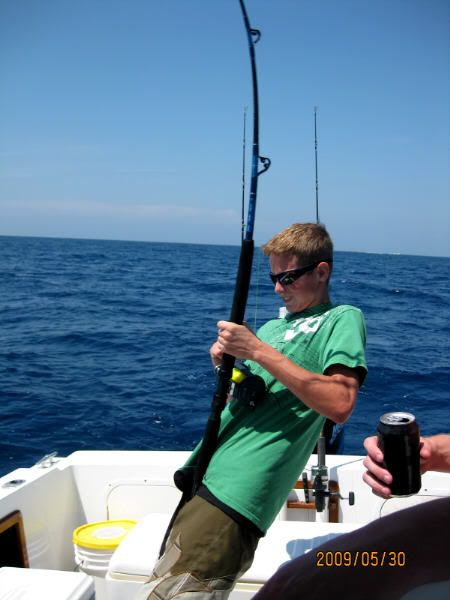 Sailfish jumping
Same picture cropped closer.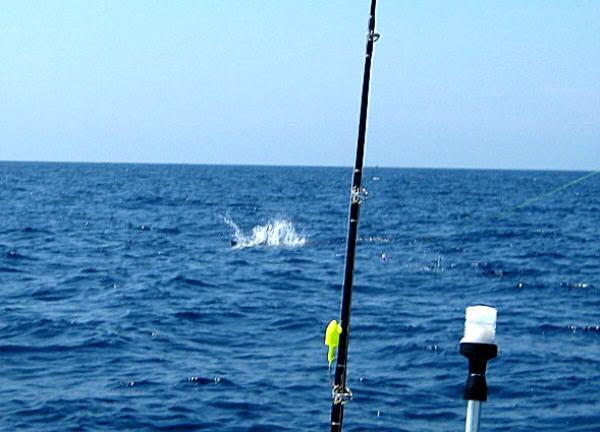 Unfortunately no more sailfish pictures. I wish I had been there to photograph the event for the family. Several boats were reported to catch/release sailfish this day. I believe they were in 170 ft of water.