SEAFOOD FESTIVAL - Mom and Dad style
by Robin
I might have mentioned a couple of times that my parents were coming this week. When they do, we go all-out on the seafood. I have a LOT of great pictures so the only way I think I'm going to be able to tackle this project is to divide it up over the weekend.
Today's pictures are the prep of the food. Tomorrow, I hope to bring you it fully cooked.
Any good seafood festival starts off with Jack being the chef. He's the BEST!! Growing up in Key West, this is how his family cooked regularly. They had conch, fish, shellfish, along with citrus regularly. So, he's my man in the kitchen!!!
We are passing along the tradition to this generation too. Here is our eldest getting the snow crab legs out. I don't know the poundage, but there were 3 big bags, at least.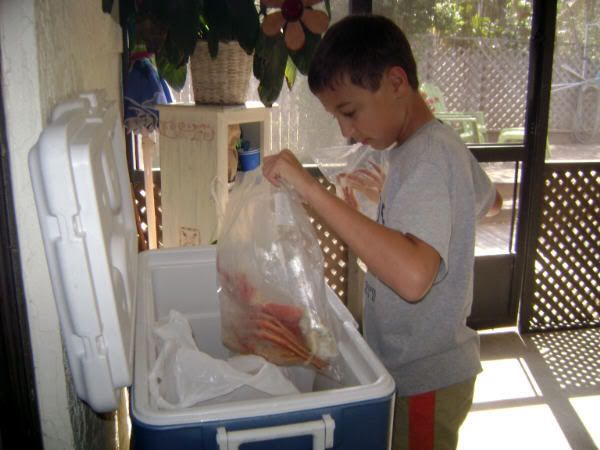 My Dad also bought the scallops and calamari rings. LOOK at the size of both those items. It was all very fresh. Ignore the dry seasonings & flour.
Here's a close-up. (Renee....... don't puke)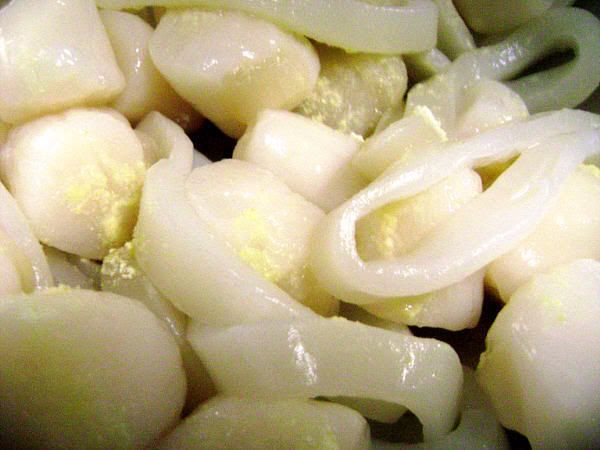 Here is the calamari rings in the mixture. I'll have to check with Jack if anybody wants the recipe. I believe it was primarily one of those bag mixtures with a little help from Jack.
Here is a way to destroy your kitchen in minutes. Those are empty jars of marinara. We dipped the rings into the marinara - yum.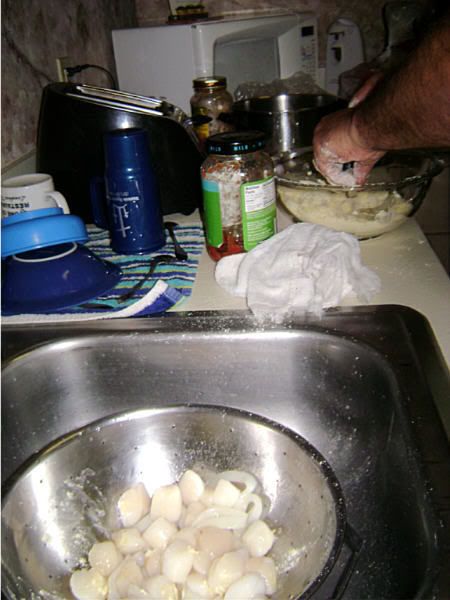 As soon as the water & Old Bay was boiling, Jack put in the snow crab legs.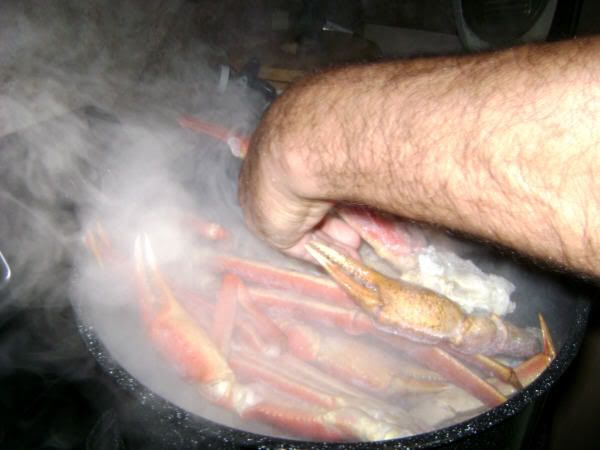 Here, you can see they were still frozen but they sure did warm up nicely between the pot & some butter (Smart Balance for those of you who don't know me better.). You can see the Cool Daddy fryer in the background waiting for those rings to be dropped in.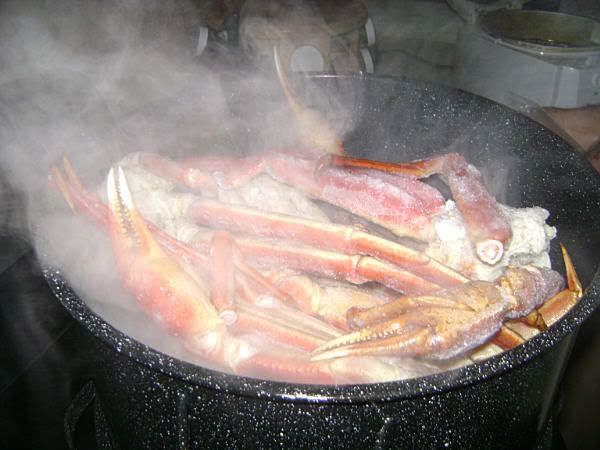 Jack then proceeded to heat up the grill and begin cooking these delicious Florentine Salmon treats I bought at BJ's wholesale. Salmon isn't my favorite fish, but it still was pretty good. I think I could eat florentine anything, except it has mayo which my body did not appreciate.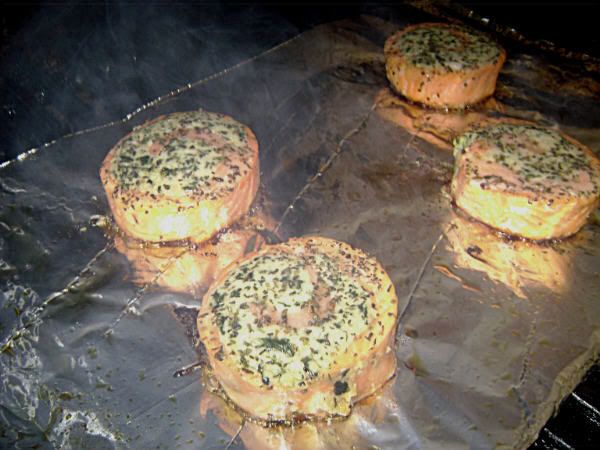 Stay tuned for tomorrow when you see it all cooked. Oh..... and we have some Royal Red and Rock shrimp on the way too.