THREE SISTERS SPRINGS
by Robin

ThreeSisters.htm
(for more info & map)
Forgive all the hazy, out-of-focus pictures. These were taken with the cheapie, disposable, underwater camera.
Below is the entrance or "run" into the springs area. We got here with our own boat, but you can take one of the dozens of tour boats that drop you off here too. There are bars at the entrance so only people & kayaks can make it through.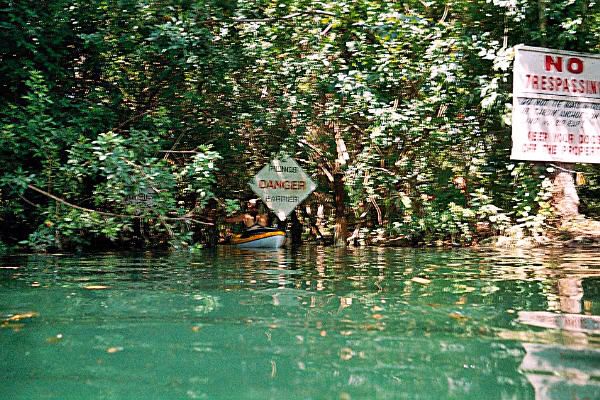 It is a narrow pass & you will see big boulders on the bottom.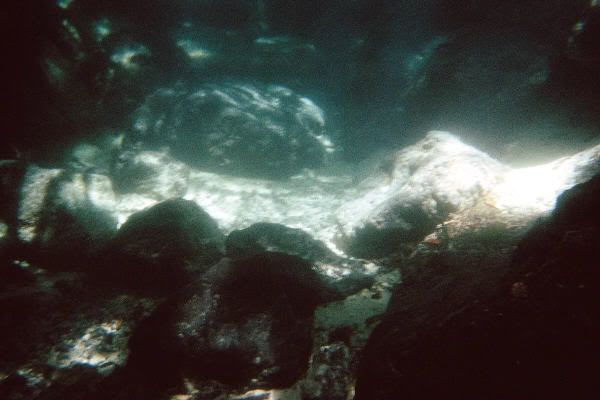 And then, before you know it, everything changes once you get inside. We turned left and were met by blue, crystal clear water & sandy bottom. Here are the boys in front of me.
Looking at a fish.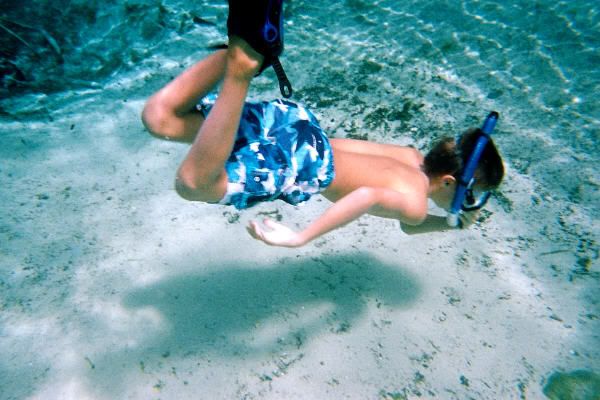 Here is the middle spring w/ a 17 foot drop. (There are 3 main springs in a small area.)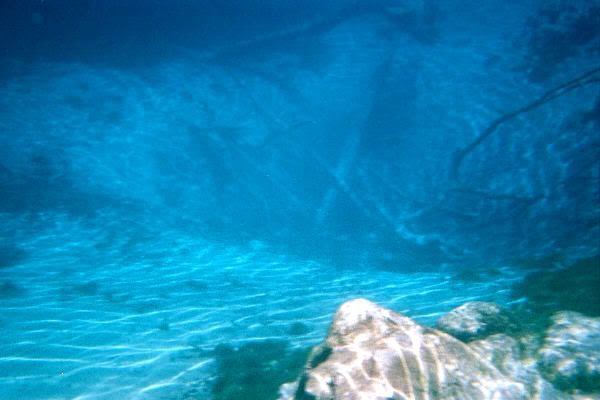 Here is my eldest diving down to see how far he can get.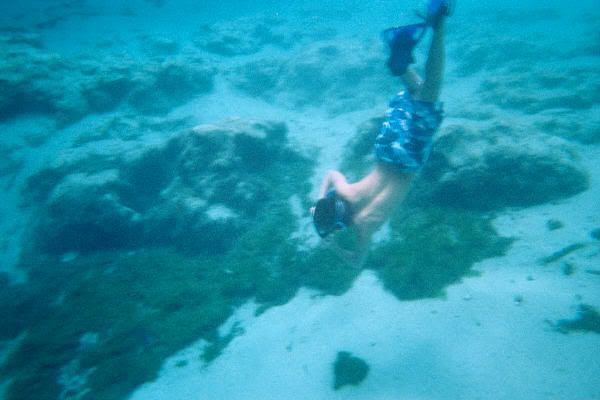 .... and needing air again.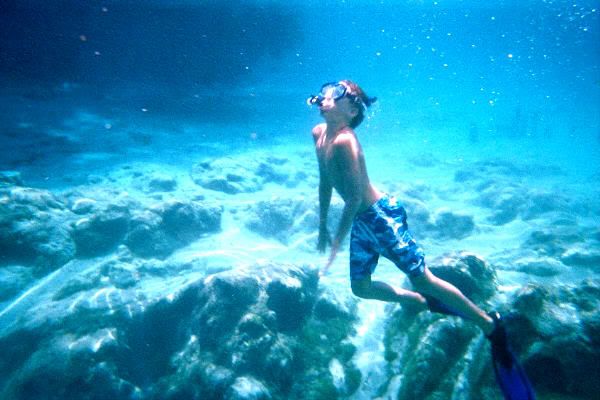 Here is my youngest w/ his life-jacket. We did this so if he got exhausted, he wouldn't get stressed out.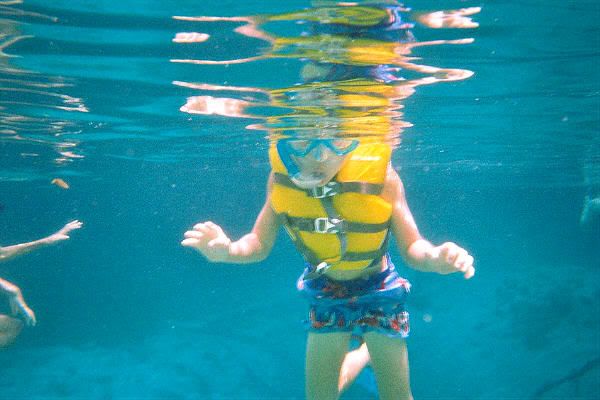 Here I am demonstrating how deep it is. I'm not even all the way to the bottom.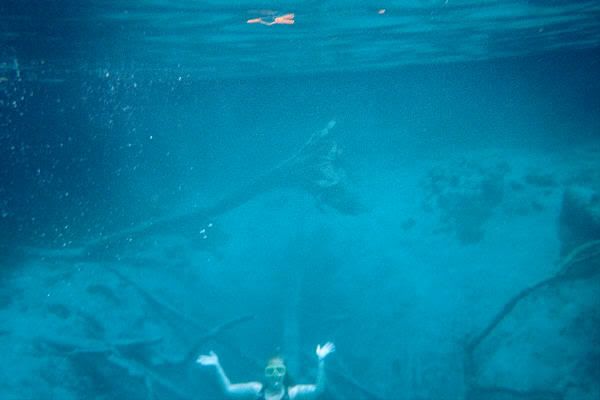 Here we are swimming to another spring.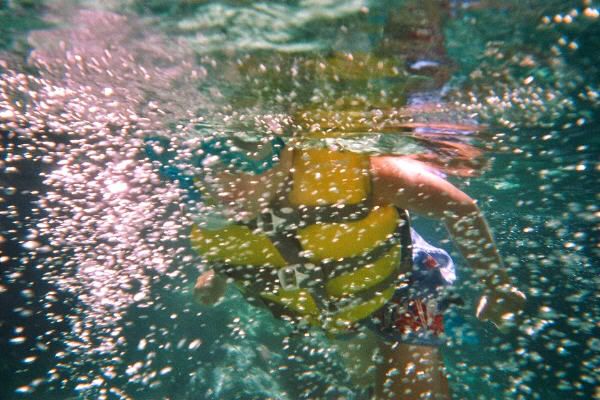 Here we are leaving the springs. The exit is to the right just beyond the kayak.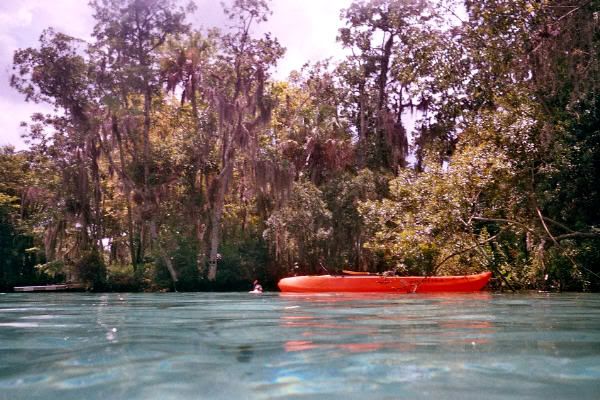 Here I've made the turn past the kayak and looking at the run back to the boat.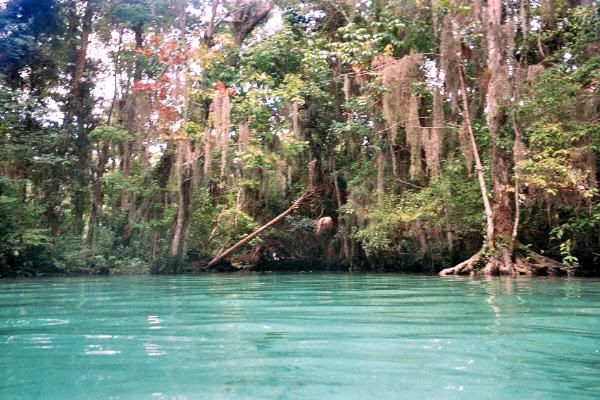 The passe is narrowing.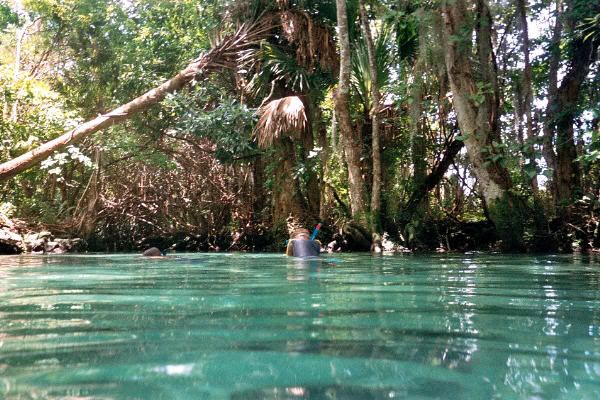 There is exit up ahead.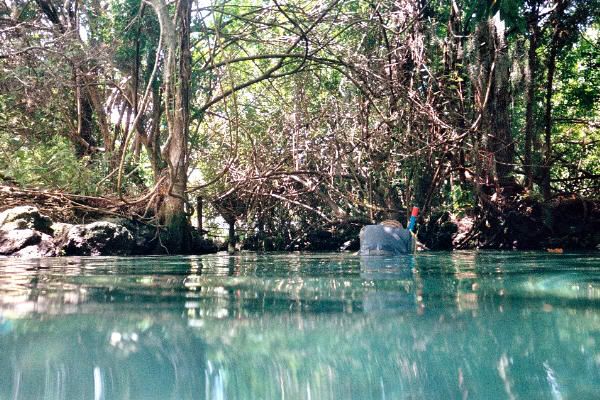 Here is Jack waiting for us just outside the exit. He was guarding the boat.