6/29/10 - SURF FISHING at PLAYALINDA Beach
by Robin
I forced the boys out of bed at 7 am and out the door by 7:30. We took my grandfather's surf pole with us, along with various beach toys.
We arrived at the beach only to find very heavy haze, practically fog. Eeerie but absolutely cool. It was coming up on high tide with supposed 1-2 ft waves (more like a solid 2 ft+) and 87 deg temps, which felt more like 70 degs. The thermocline is hitting offshore and I believe it was showing itself on the Canaveral Nat'l Seashore this morning.
We made our way through the turtle nesting areas to a place where the boys could run around. Our church's playgroup was going to be joining us at 10:30am.
Here was my view, looking northbound.
I fished for hours with nary a bite. I used clams, fake crab, frozen & live sandfleas, frozen shrimp,... you name it. I got NOTHING.
But the boys...... they found a nice size crab to catch & observe.
After the friends all started to show up, I put up the pole until after many of them left again. The boys borrowed some boogie boards to ride in the surf.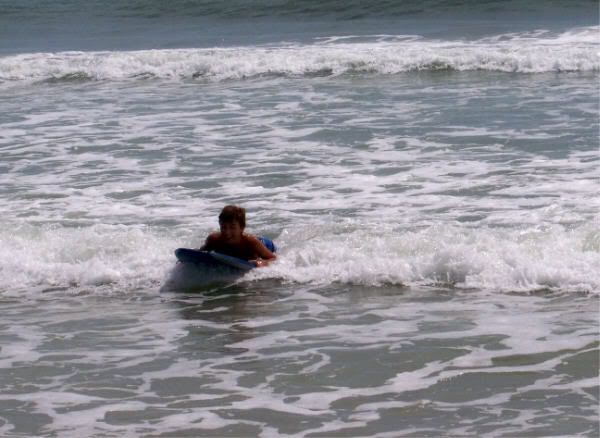 This is NOT a beach to simply relax and not watch your kids. It is steep at high tide, so we waited until it was almost level at low tide before doing this.
We buried our friends, one by one.
By 3pm, we were one of the last 2 families there. Time to go home & cook dinner & get baths.
Look how the water color & clarity changed by afternoon!!!! Gorgeous day.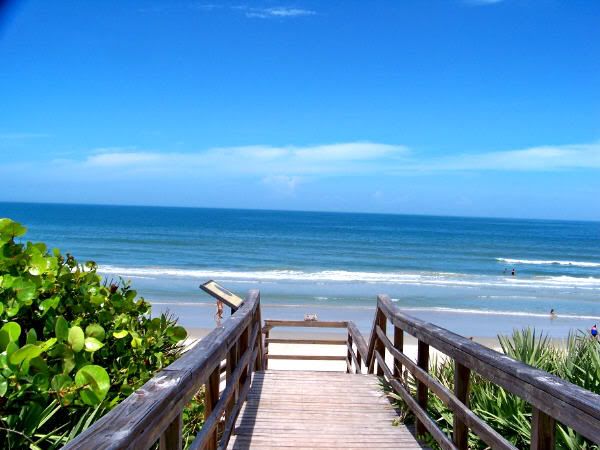 The view South at the top of the Barrier Ridge. Those are 2 of the launch pads for the shuttles.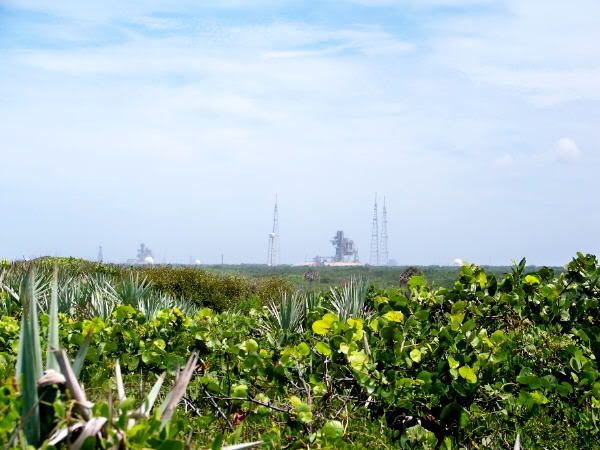 Such an odd thing right in the middle of the Wildlife Refuge & beach.
Blog 2 down....... Hmmm.....
I think I'm going surf fishing on Friday again. Hopefully I'll catch a stinkin' fish this month. LOL
Happy Fishing!