6/14/10 - 8A Reef & HETZEL SHOALS
by Robin
Inspite the fact that nobody reads this and I'm totally uninspired by that, I'm still going to blog up our last 2 trips with poles in hand.
On June 14th, we headed offshore rather early, but not dawn. We brought the umbrella which only resulted in one poked face.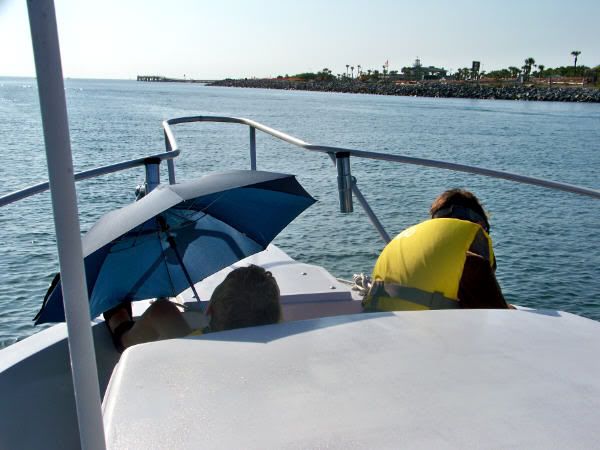 Caught bait on the 3rd buoy that we came upon. All buoys were holding barracuda which is normal for summer. You'd better get your bait in the boat fast before they come to eat it.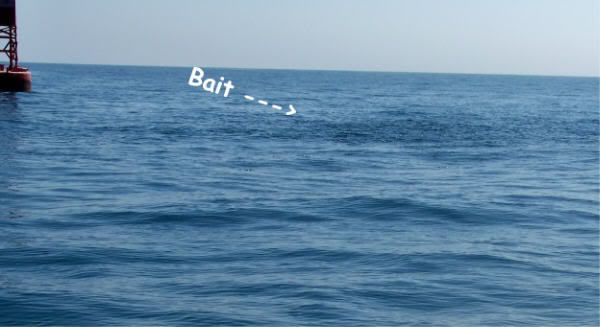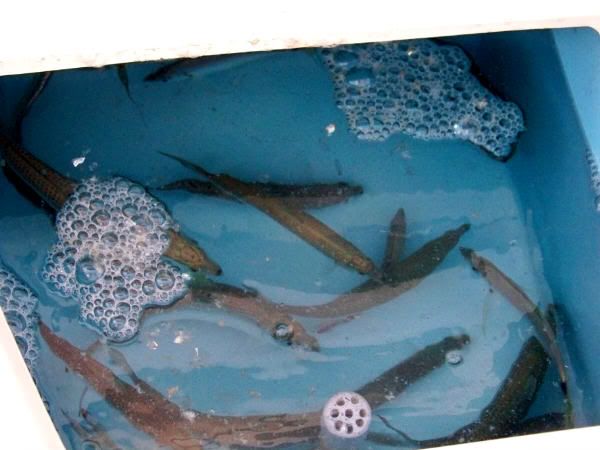 While running out to 8A, we ran past a bait pod that seemed a good acre in size. Hindsight was that we probably should have trolled the edges to see what was boiling them up to the surface. Probably would have caught some kingfish there, but didn't stick with it.
Found some nice rips & scattered weeds on 8A. Saw a couple small mahi mahi that didn't bite.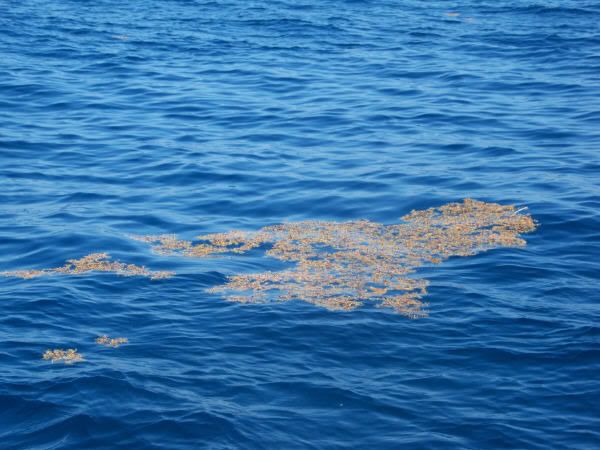 Spent a couple hours with only 1 knockdown, resulting in ZERO fish.
Motored to a new spot, called Hetzel Shoals. Supposedly it was holding cobia fish there. And it is STILL holding fat cobia there, but we didn't stick it out since it was new grounds. I know this looks like a picture of blue nothing, but we really could see slight formations on the bottom. According to other fishermen, you can see forms of large fish swimming around. That's when you drop the hook w/ bait down. Next time we go out, we'll probably head back and try it again. Dozens of fish are coming off of this area. One had a tag on it from Louisiana.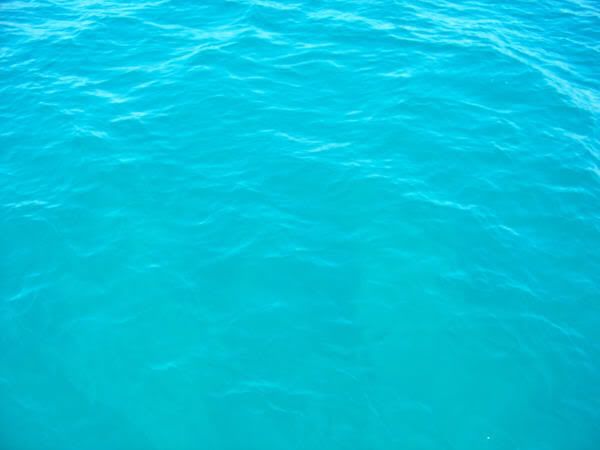 We went back to 8A and after some unsuccessful trolling, tried bottom fishing. We've never done that there before. A few black sea bass and a nice dolphin show was all we got.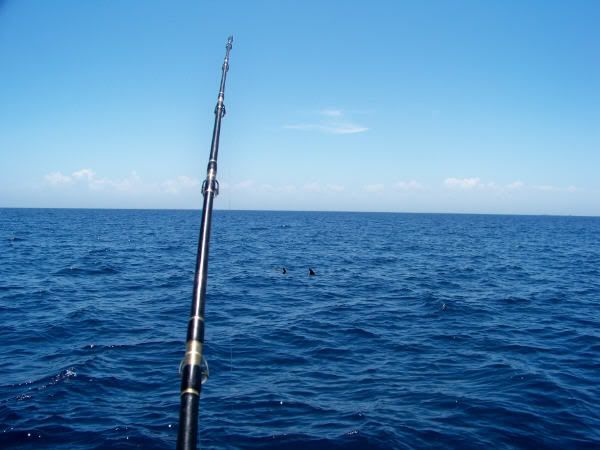 The kids were so happy to hear we were headed back home by 2:30pm. Too much heat. No fish action. VBS that night. Sometimes you just need to cut your losses.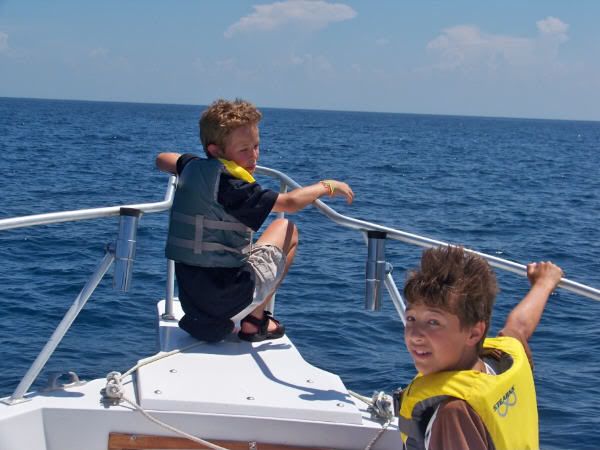 One down, one to go....