End of Day 2

by Robin
After we got out propeller fixed, we headed back out to the Gulf of Mexico once more. The time was roughly 2:30 pm.
There are many off/on points of having to be idle speed for the sake of the manatees. We didn't see a single manatee, but I'm assuming that's because it is summer. In the winter, they probably congregate more in the warm areas of Crystal River.
Below is a picture of a pontoon boat coming in from scalloping. The FWC is checking them for life jackets and then they were released. You can't see it, but there were many folks on this boat.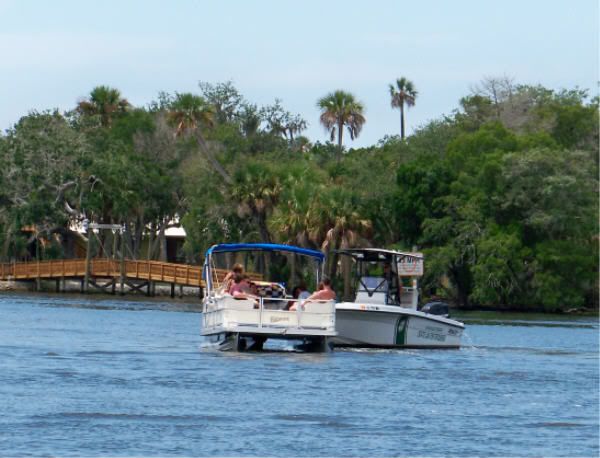 After clearing all the shallows, we headed south to Waypoint 19 on the TopSpots map, which is some type of man-made structure for oysters to grow on. Just east & south of this area are more rocks. As you can see from our photo below, the wind kicked up and the water visibility was nil. Being strangers to the area and having no boats to follow into the shallow grounds, we decided to nix the trip. We'd already bought one propeller for the day and didn't want to risk another hit or running around.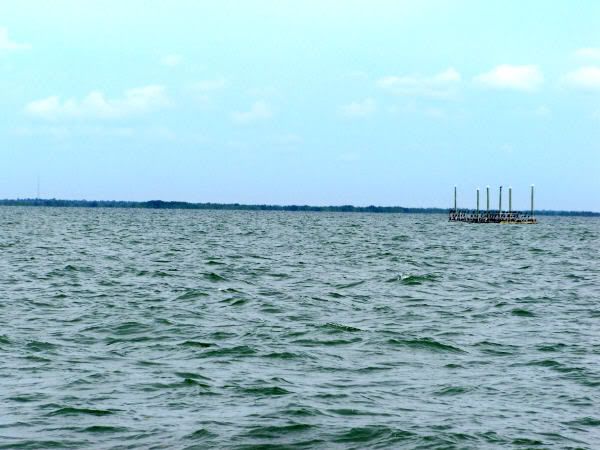 We headed back to the docks, got showers & dinner, then came back to the boat to secure everything for the night. We had some light spinners with gold spoons on them, so we tried a few casts that evening until the bugs bit us up. I caught this perfect picture of the spoon hitting the water.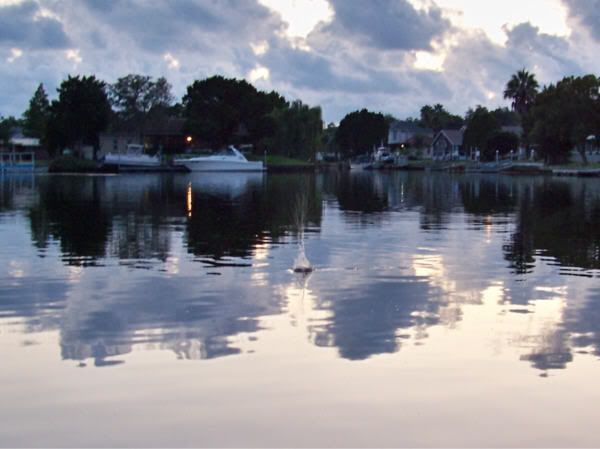 Dusk & the sky is turning pink.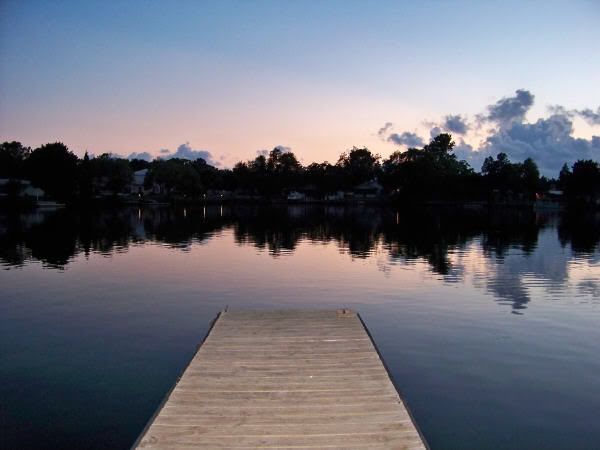 Perfect reflection in the inlet.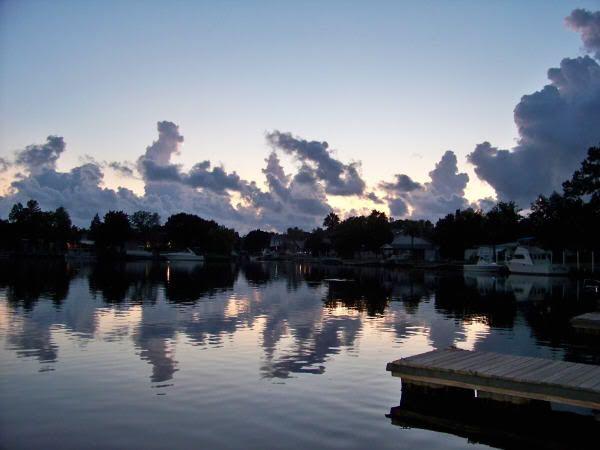 Every night, our chihuahuas woke us up to let me know that Jack was snoring. LOL - like I didn't notice. It became ritual to take them for 4 am potty walks and see the full moon coming up over the oaks. Sorry for the haze. My camera was so cold from the room and then would fog up with the humid air outside.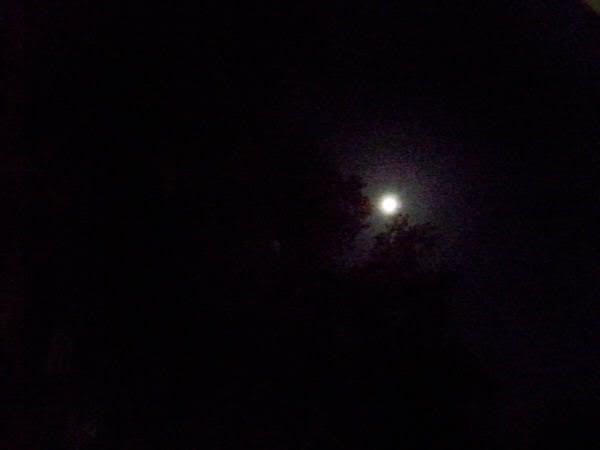 While I was capturing pictures at 4 am, I thought I'd take this one of the sign.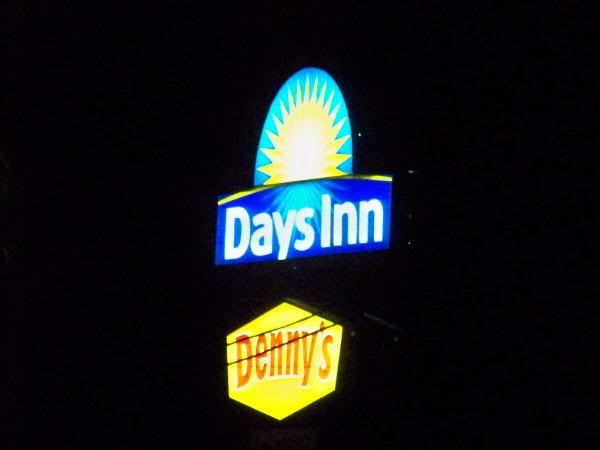 Tomorrow, we'll start Day 3 of our mini-staycation at the springs.