DAY 3 - PLAN B
by Robin
Sometimes you have to give up your plans......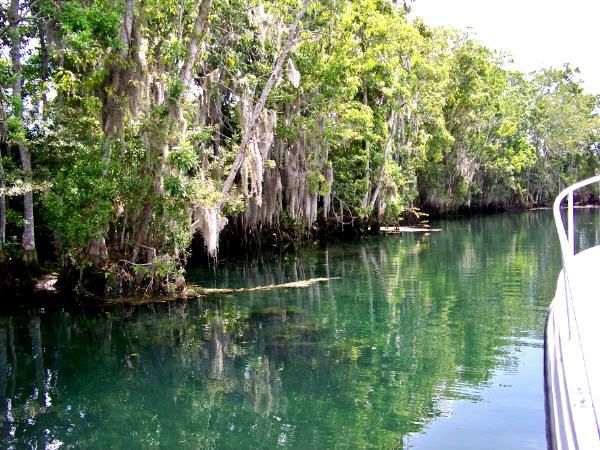 and go with God's plans.
(My favorite landscape pic of the trip.)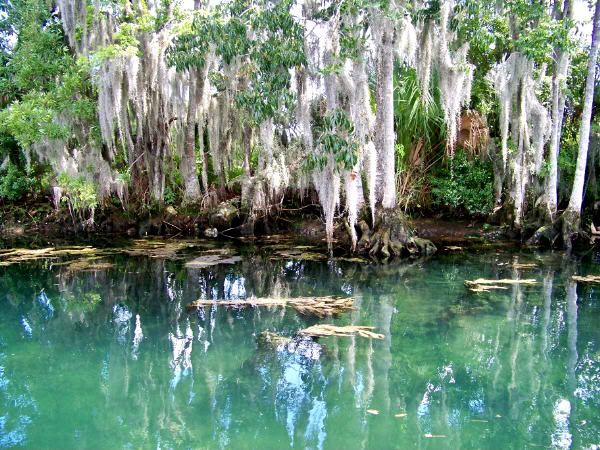 And then it really is a huge blessing when that spontaneous change of plans ends up being an awesome experience.
(Anchoring up in the inlet. Only snorkelers & kayaks are allowed back in the springs.)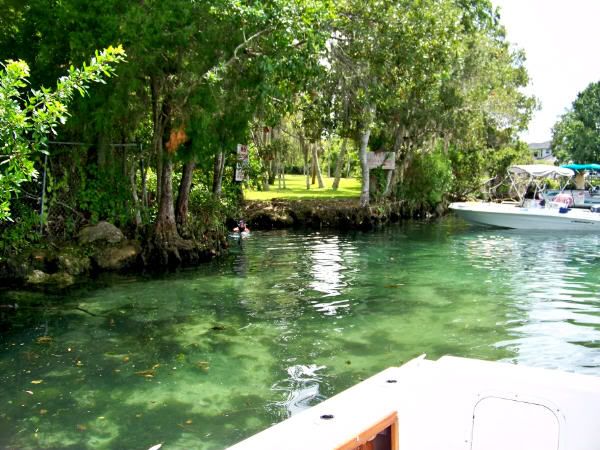 So it wasn't meant for us to be scalloping. The water stayed dirty in the river & Gulf and we didn't want to risk another expensive maintenance repair bill. We consulted with Crystal River Watersports marina and they gave us directions to Three Sisters Springs at the head of Crystal River.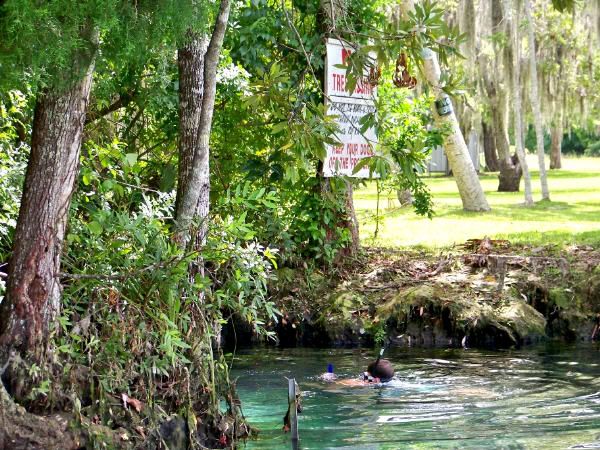 This turned out to be better than anything we hoped for while planning the trip. Sure, scallop meat would have been nice, but quality family time can NOT be beat. As the commercial says, "Priceless."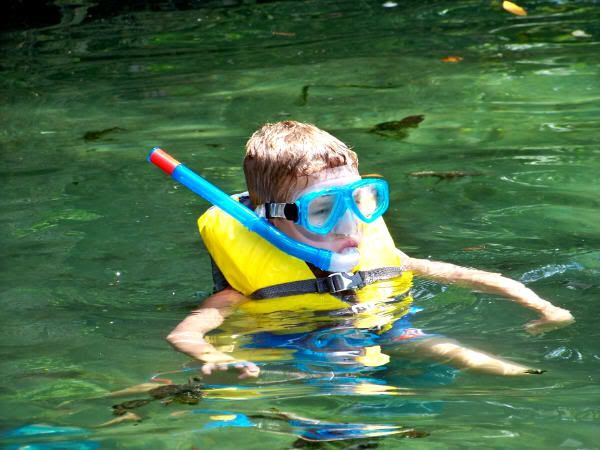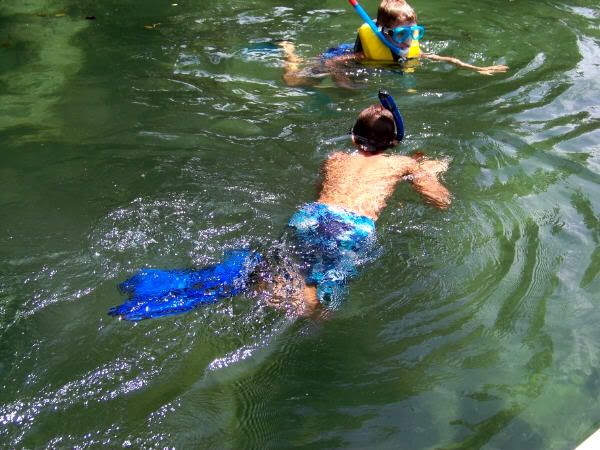 (Little fish in the grassy area.)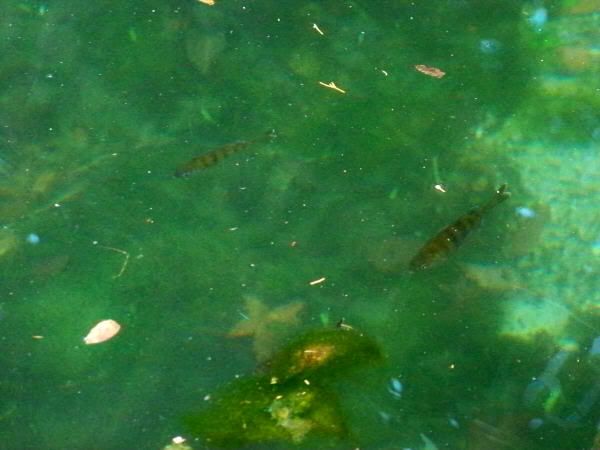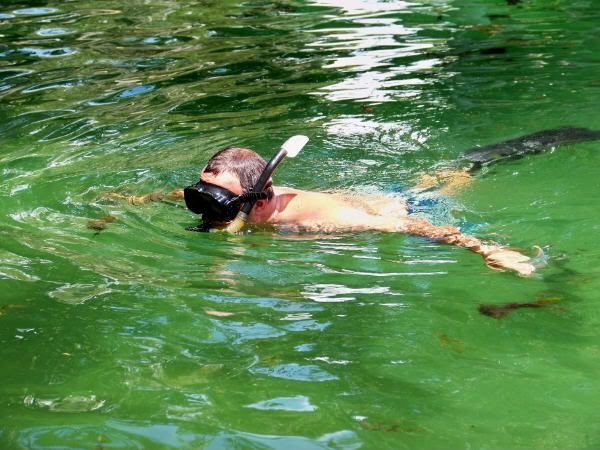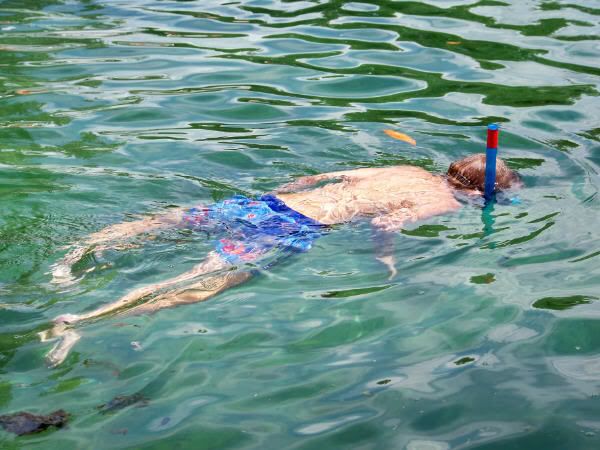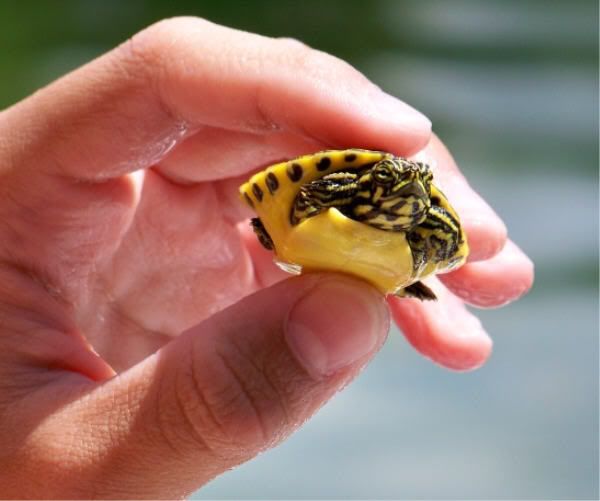 (It's safe. I'm in a tank top. Just don't look at my bad hair! )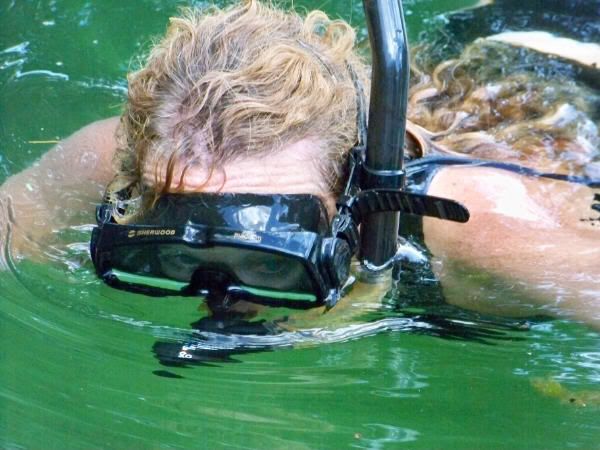 Out in the main inlet (clue: green grassy water)
Sometimes, the cold water had us back into the boat to warm up. Spring water is 72 deg coming out of the earth. We were in a warm 76-78 deg water area w/ our boat. Little man is playing his Nintendo for a few minutes.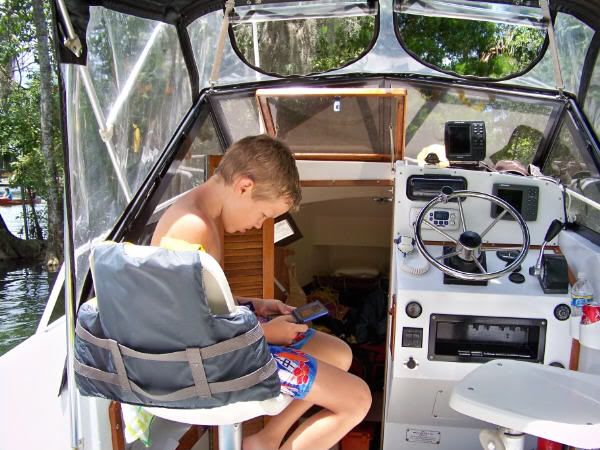 The blue water springs pictures are coming hopefully tomorrow. But, to end this day's shots on the big camera, I had taken this photo of us leaving the area at high tide. We just about didn't make it under the bridge. We had probably only 2" to spare. Look at all the other scrapes from previous boats.
We came in a low tide and glided through 1 ft deep water at one point. YIKES! .... but impressive in our big boat.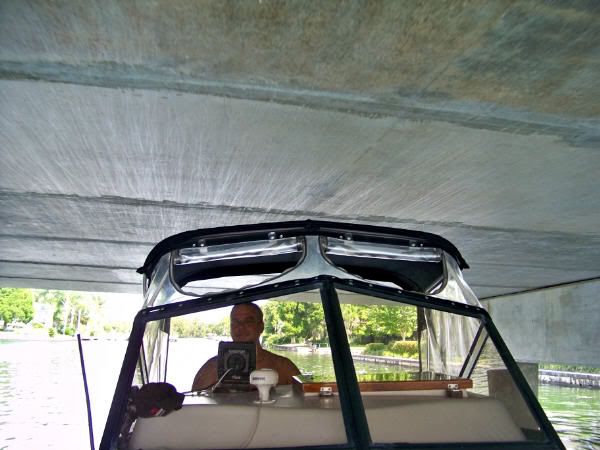 Hope you enjoyed these pictures. Wait until you see tomorrow's set of pics with the cheapie underwater cameras. I had lots of fun doing that.
(Oh, yesterday Jack took a coworker fishing for his last day of vacation. They suffered through some extreme heat, but brought home 3 kingfish & 1 barracuda. Jeff's wife loves to cook fish & fish soup. Barracuda is something we don't usually keep because of the possible toxins, but many people say it is delicious on the smaller ones. I guess the kingfish were all over the place. They could have filled the cooler but chose not to. More pics on that another day.)
Happy Fishing!
Robin