FISH FINDER - Explained
by Robin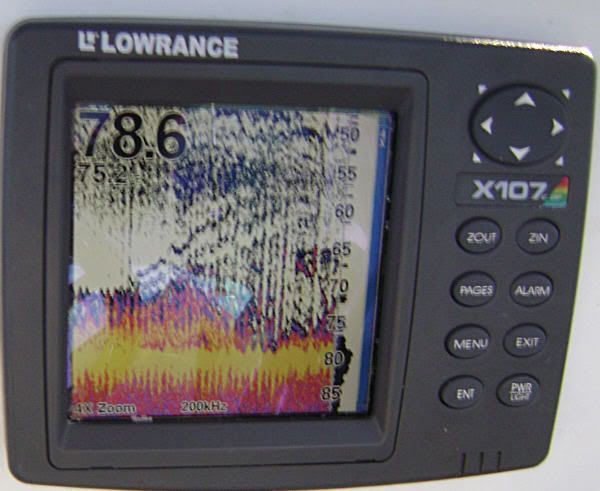 It occurred to me last night that I may have left a few of you hanging. I posted up this display of fish on the fish finder. Gee, I expect you to be able to read that like I am able to read Chinese symbols. First let me start by explaining that the bottom is the red/yellow at the bottom of the screen. I'll explain the broken stuff below. The depth of the water it 78.6 ft deep. Water temperature is 75.2 at the water's surface. That's pretty warm for winter in Florida. Sometimes water temps at the bottom can greatly vary. When it becomes super-cold on the bottom, but warm on top, that's called a Thermocline. Many fishermen grab their sinkers to determine cold temps to check for this.
Anyhow, Jack sat down and explained more of it to me last night because afterall, nothing looks just like it does in the manual. Some things need to be passed down by mouth rather than ink & paper. First, let me post up the same picture but with text & arrows to help explain.
This particular bottom, we see all the regular fish are here, but we were only picking up black sea bass and 1 trigger. For whatever reason, we were unble to pull in those bigger snapper. I do think I picked up a couple smaller snapper, but nothing legal to keep. A bigger fish will sometimes display an arch which is a reading of their swim bladder. I don't have a picture of that, but will do my best once we get our new fish finder to take some more photos of bottom & fish. We'll hold another class in the future. Stay tuned.
I rummaged through old photos and found a great example of a Black Sea bass the my son caught. They are voracious eaters and taste great because of their white tender filets. (Did you notice the nice saltist bottom reel? Just seeing if you're paying attention.)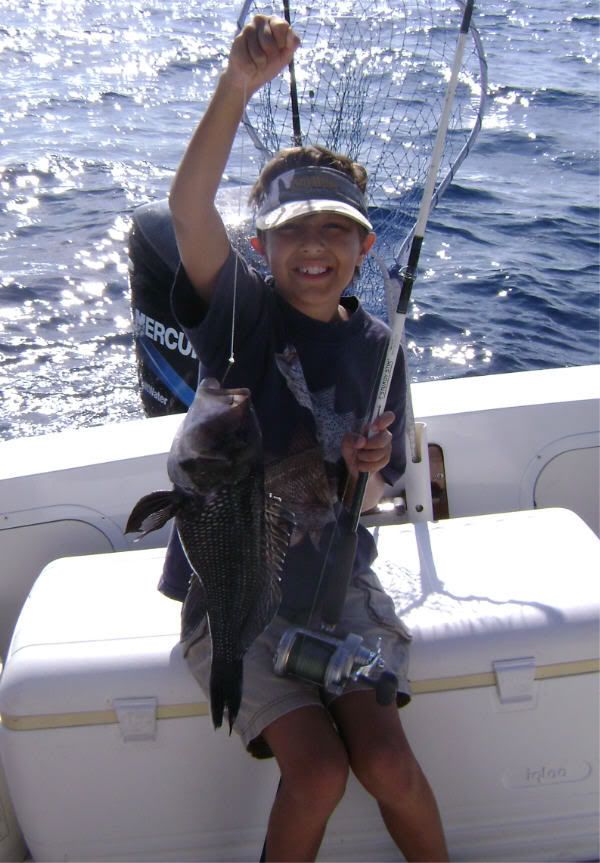 Here is our son holding up his recent legal snapper catch from last week.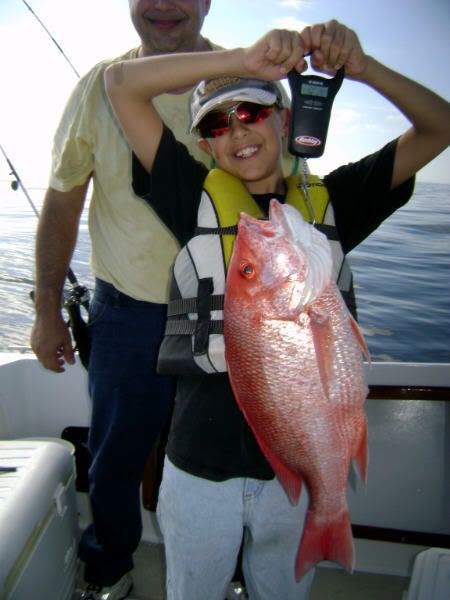 Does that help?
Happy Fishing y'all!