TRADITIONAL FOOD
by Robin
Every family has their own traditions for what they like to eat for the holidays. The past few years, our tradition has been to skip the ham & turkey and head right for the seafood. We have a favorite seafood market, Seafood Atlantic, which carries the freshest fish, clams, claws and tails. Yum!
We picked up all the ingredients & seafood on Christmas Eve. Oh and fresh citus fruit is falling from the trees. I love our local oranges & tangerines. I never did use the eggplant. Maybe Friday, I'll fry some thinly breaded eggplant slices.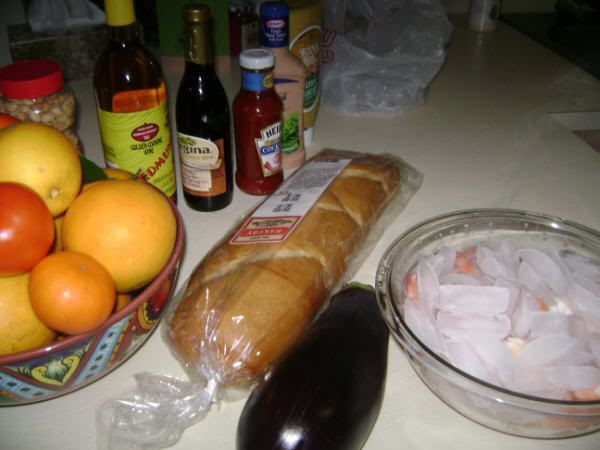 On the way home, we decided we could make the 5 lbs of snow crabs & almost 3 lbs of shrimp, 8 crab cakes, etc. last over 2 days. We sure did buy a lot of food.
So, we decided to make Shrimp Pasta & Shrimp Cocktail on Christmas Eve. Don't forget to ice your boiled shrimp right away if you want to save some for shrimp cocktail appetizers.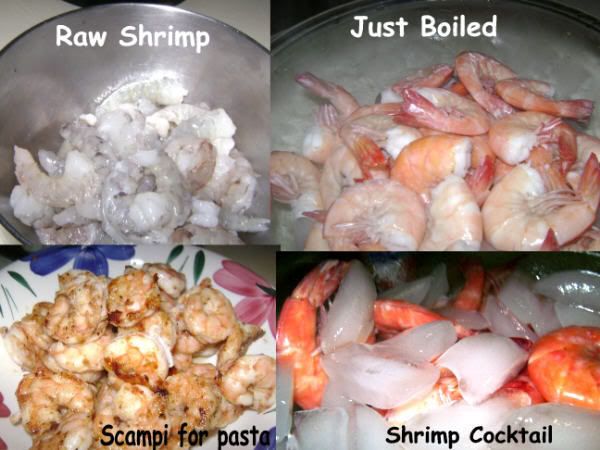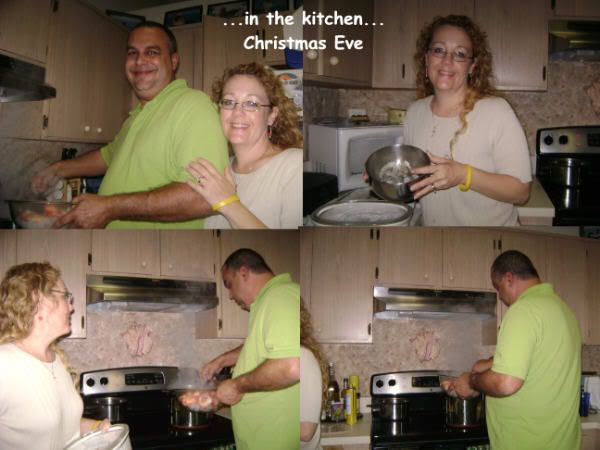 Years ago, Jack had a fastastic recipe he created for the shrimp sauce to go over the pasta. I can't recall the exact ingredients in it, but I know that he put in a lot of Smart Balance (fake butter) and cooking Sherry (or white wine). I prefer the sherry for the sweetness. He adds some spices and in years past, before my joints hated dairy, a lot of parmesian cheese was in the mixture too. Ahhhh.......we're still working on the healthy version of it.
(Those were the days back when we could eat unlimited butter, wine & parmesian cheese. I'm popping ant-acids every hour tonight. )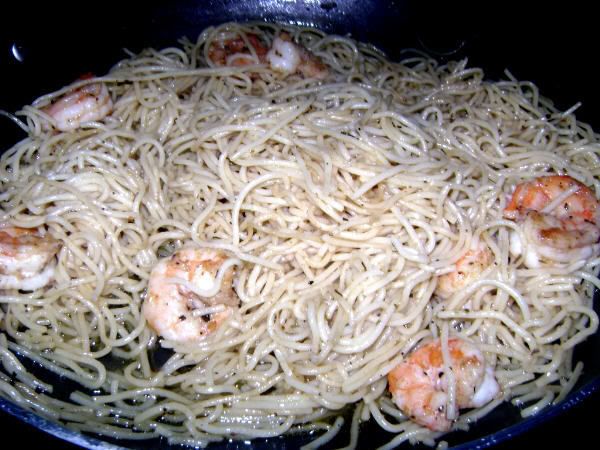 Anyhow, you can see we kept it simple. Use Angel hair because it cooks fast and well.......we like it. Basic Greek salad & garlic bread for a side. The guys had shrimp cocktail as well.
We also like to buy fresh limes even though I keep jugs of the juice in the frig at ALL TIMES! I don't think I used them much this holiday but the kids like to suck on them and I like to put them in my drink.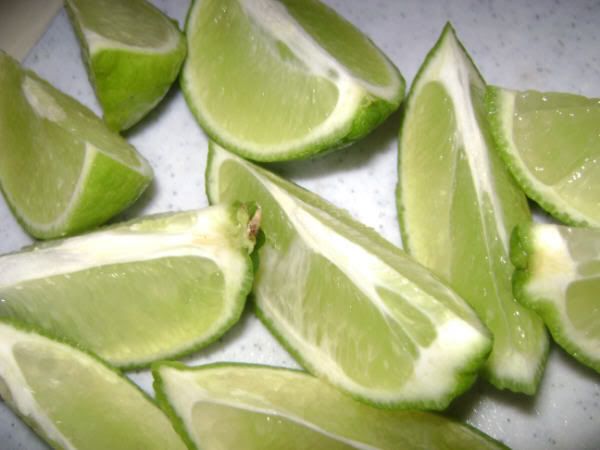 For Christmas Day, Jack makes a wonderful crab boil broth in the steamer. Again, I don't know what all he does while I'm making the salad & setting the table. I think there is a lot of Old Bay involved. Yesterday's leftover pasta is rewarmed in a sauce pan and more liquid is added. Don't skimp with hitting some microwave buttons. Use real heat!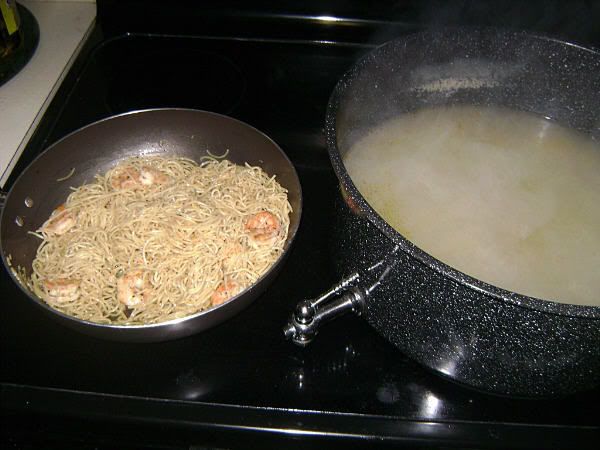 Speaking of setting the table, we've accrued quite the crab-killing arsenal. Those red things are the bomb and keep your forks from getting destroyed (you know,that one prong that goes out to the side?). We discovered them at a Crab Shack in Green Cove but I think we bought these at Target or something like that.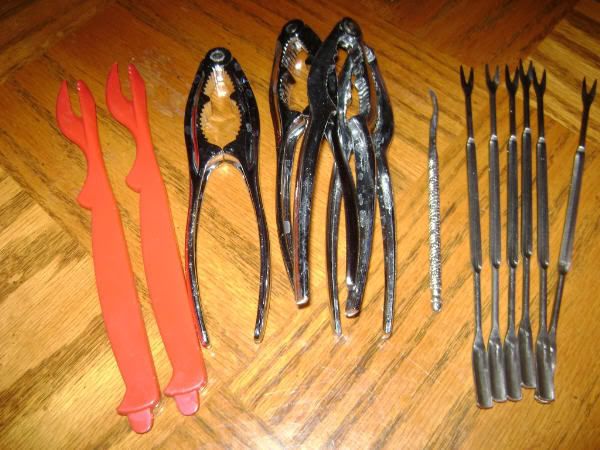 Jack steams the snow crab legs for a "while". When they are steaming, he makes a buttery/lemon dipping sauce. (My mouth is salvating just typing about it.)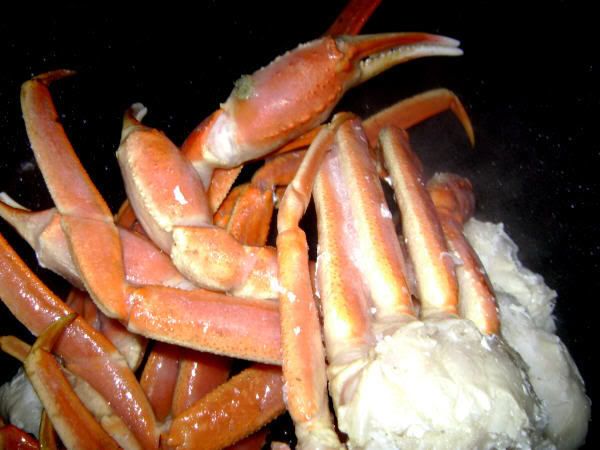 I made another batch of garlic bread........... which we totally forgot to eat after breaking all those crab legs.
Here are the guys digging into the food after grace. That blue bowl in the middle is set up for exoskeletons -LOL. Quick clean-up,too.
Here is a closeup of Christmas Dinner. I also have another salad, fresh avacados in lime juice, and a Pico de gallo for sides.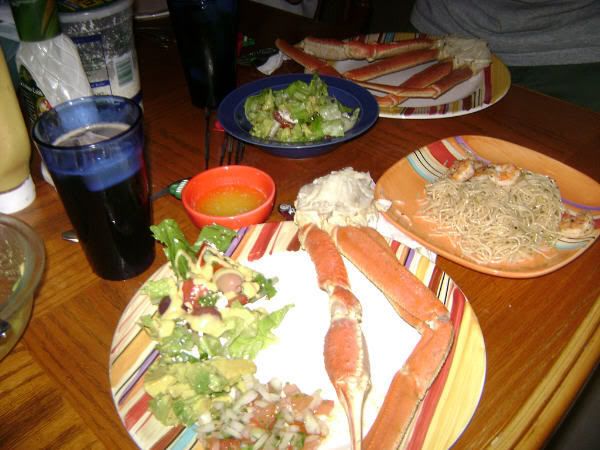 Traditionally, all seafood meals at this house should be followed by a healthy slice of KeyLime pie. I'm not going to tell you that I make that from scratch. Buy Edwards.......its just as good. Anyhow, we never did get it thawed in time, plus we were stuffed.......again.
And, as if this weren't enough to blog about tonight.......I want to add that we're probably trolling for tuna on Monday with our friends Mike and Helen. Yeah!!
Praying for smooth seas, plenty of tuna steaks (or sushi) and a very Happy Birthday to my Lord & Savior-Jesus,
Robin & family